One of the beauties of homeschooling is that even though we are doing school during the summer, we still have plenty of time to indulge in summer fun.
We have been lying around in the grass, cloud gazing. (and/or pretending we are a monkey eating a banana, because we are not particular about how one spends one's free time!)
We have been playing with some mighty massive water guns...
There has been lots and lots of looking for and finding insects... I didn't get a picture, but our best find so far was a baby praying mantis. The big kids were hoping to see it catch a bug, but the little kids stared it quite out of countenance and it hustled away to find some privacy.
This was a caterpillar that Daniel found. I convinced them to let it go because we didn't know what it ate. I know that caterpillar will forever be grateful. :)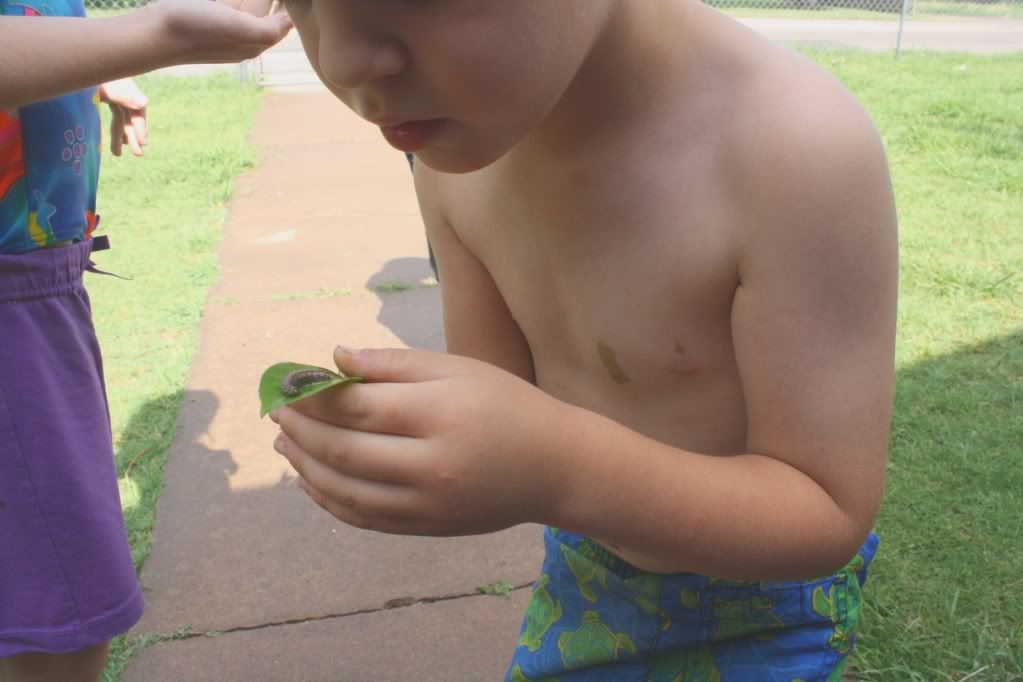 We have been playing in the sprinkler,
and, of course, drinking from it.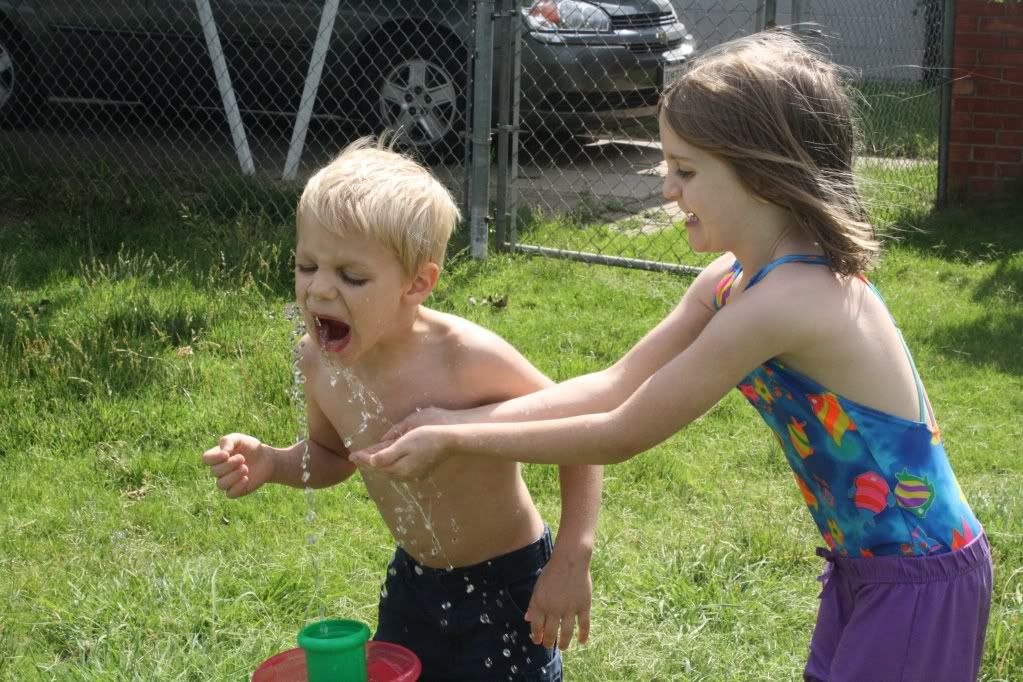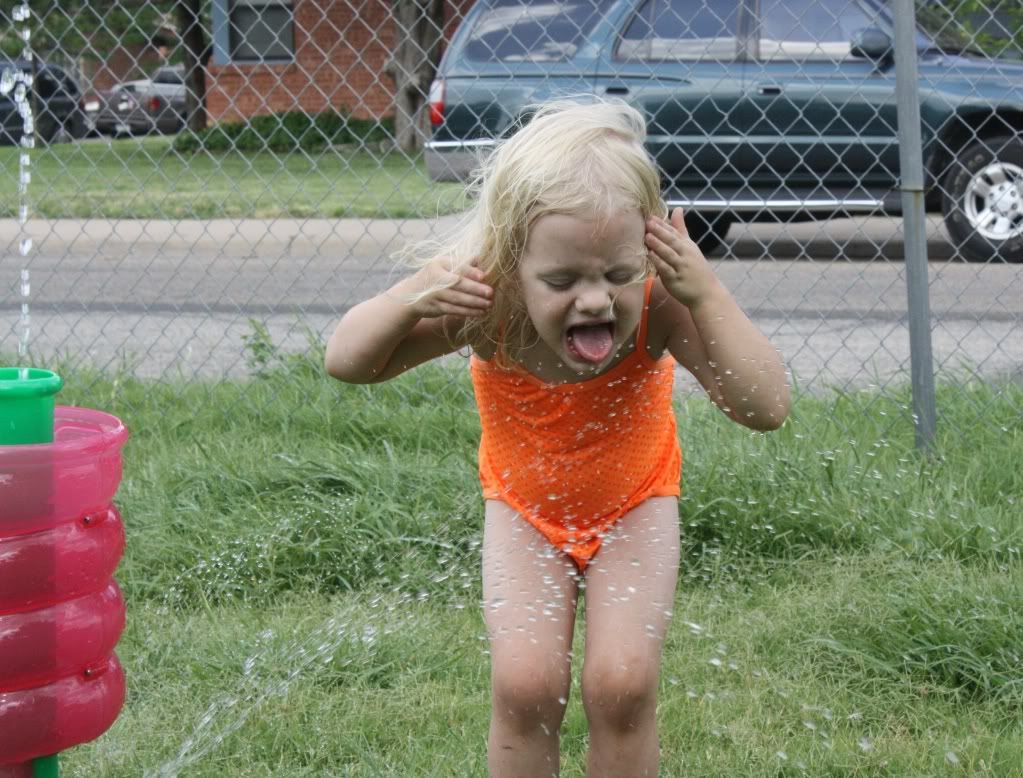 We've been blowing bubbles (courtesy of Joey and Jess aka: the bride and groom)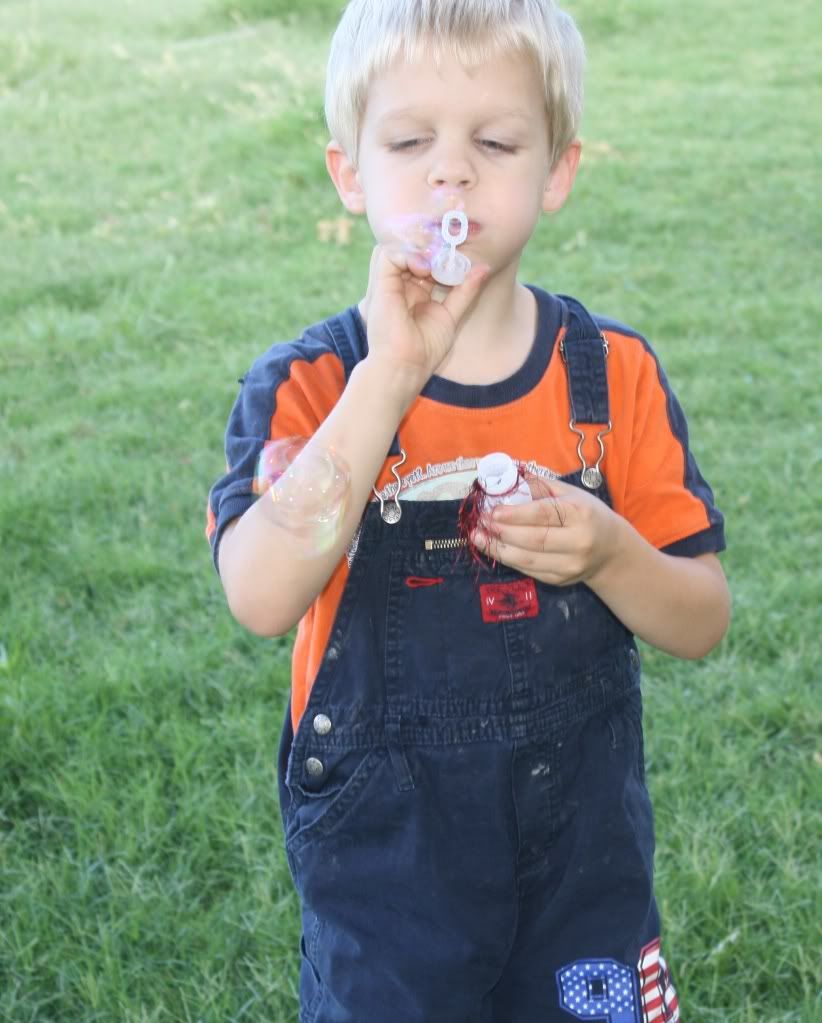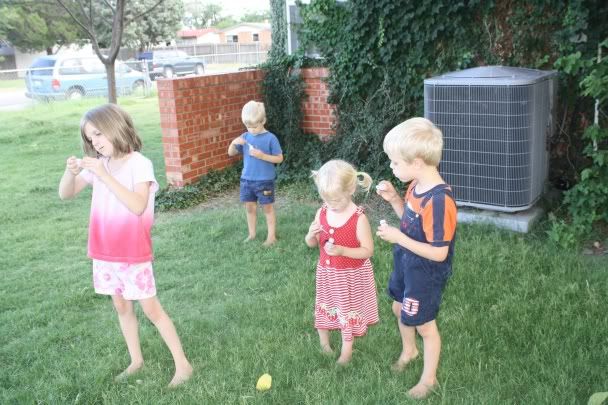 We only have four more weeks of school left, but summer has already started!