My niece is a manager at our Chick Fil A, and she looked out for us today. This morning, she brought us cow headbands and let us know that today was Appreciate A Cow Day. This meant that if we showed up in cow costumes, we would get free meals.
The costumes were easy... I cut head and arm holes in Walmart sacks (you can't beat free). I took a couple sheets of black construction paper and cut them up in "jigsaw puzzle" style pieces. Then I taped them to the sacks, and used some of the scraps to add spots to their legs.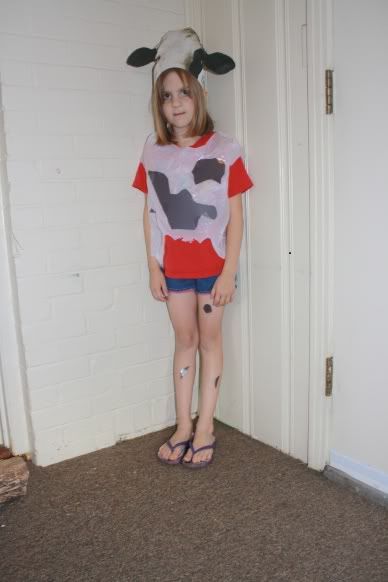 Once Nate was in his costume, he stuck out his chest and declared, "I am a proud sponsor of PBS Kids!"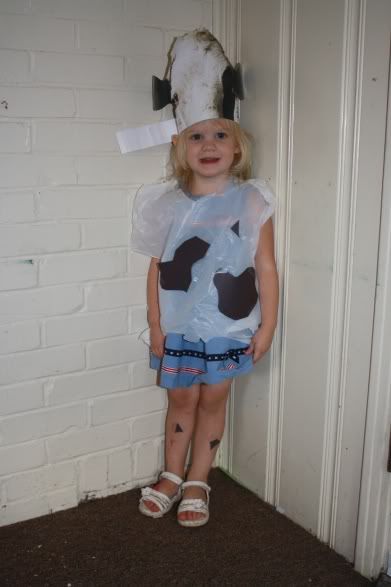 I used to think that eating out in public with four small children was a challenge, but now I know it is nothing compared to the adventure of eating out in public with four rowdy calves. Other than being a spectacle on the drive over and even in the restaurant itself, it was a fun way to get a free meal, and being personally served by the best manager in Amarillo was just an added bonus.
Thank you, Courtney!