So after the schoolroom edition of the
NBTS Bloghop
, I heard a lot of comments about moms feeling inadequate and envious because of all the clean and tidy and perfect pictures that they saw. I don't think that those particular moms were talking about my room, but I thought about all the time I spent arranging my room just so before I took any pictures, and I felt a little bad about that.
So today, I was planning science for next term and the kids ran outside. I turned around and saw...
this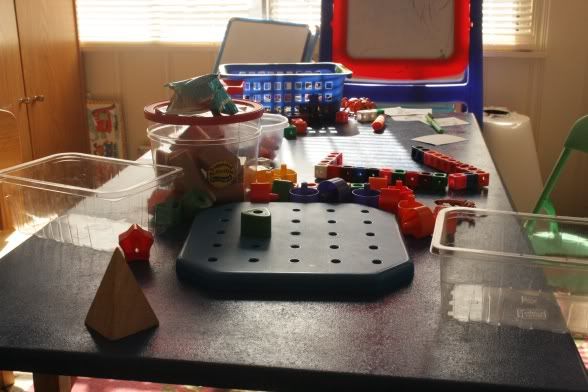 so I took a picture to show you what our room looks like in "real life".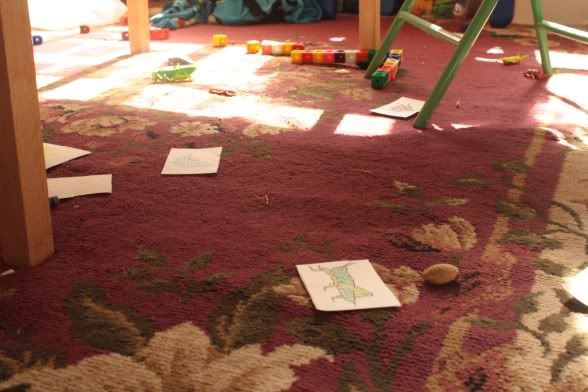 and another shot from under the table.
At least when they are doing this, they are not figuring out new and creative ways to pull the living room curtains off the wall!