The obligatory group shot.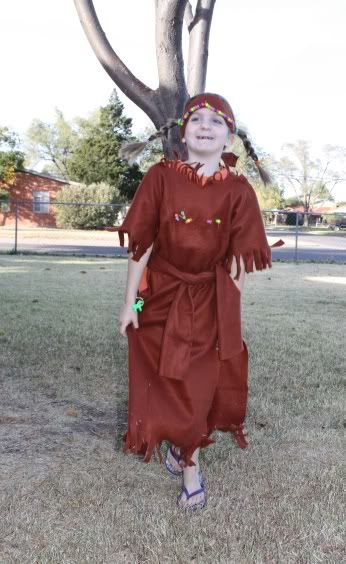 Pocahontas on the warpath!
When Kaytie said she wanted to be an Indian Princess for Halloween, Mommy said, "Oh! Sure! We can make a costume for that easily!" But what she really meant was, "Daddy can pull that off!"
So, yeah, Daddy made her costume and she was very pleased.
Nose Nose the Clown
At one point in the evening, he told a joke. Then commented, "I'm as funny as I look."
Yes, you are, Little Man, yes, you are.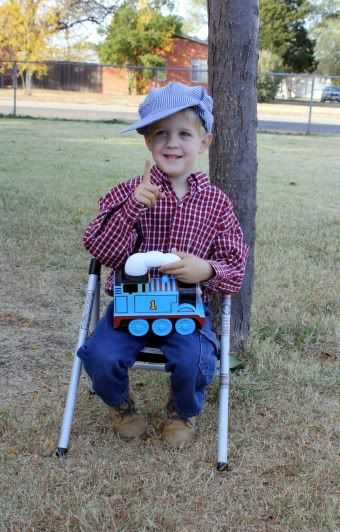 Mr. Train Engineer. He says, "Thomas is #1!"
He did briefly consider being a cowboy, but then decided to stick with driving Thomas.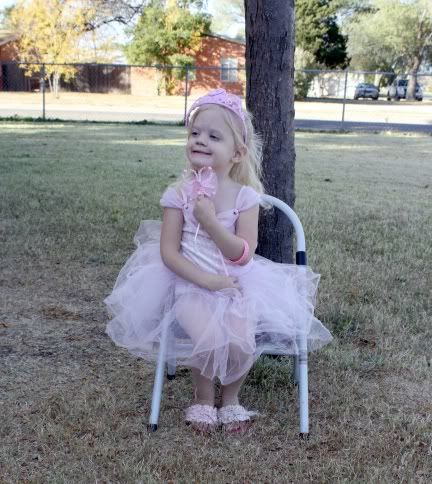 Princess Abigail.
No doubts here! Not only did she definitely want to be a princess this year, she has no plans on EVER being anything else.
Mr. Pumpkin.
The kids provide the inspiration. Daddy wields the knife. Mommy leads the discussion about how we are like the pumpkin and God cleans out the yucky sins inside us and then we shine the Light of Christ for all to see. We recently learned the verse, "Let your light so shine before all men that they may see your good works and glorify the Father in Heaven."
Daniel keeps putting all the dress up hats on this guy, so we have had an engineer pumpkin, a princess pumpkin, a Sir pumpkin and a builder pumpkin. Unfortunately, I have not been catching pictures of him. :(
We took the kids to the zoo to admire the animals, collect candy, play some games, and show off how adorable our costumes are. :) The weather was perfect, a delightful fall evening with just enough warmth and sunshine. The kids always enjoy seeing the animals: lions and wallabies and monkeys and bears. My personal favorite was the lemurs. Wow! Those guys can jump! Nate informed me that God gave them flaps of skin under their arms to act like "wings" and that is why they can jump so far. The most humbling aspect of homeschooling is how quickly your kids become smarter than you are.
Looking at a Hissing Cockroach. Nearby, a costumed roach was handing out treats. Yum!
Petting the spider. Everything really is bigger in Texas!
I had to take a picture of the Four Little Penguins getting candy from the Penguin!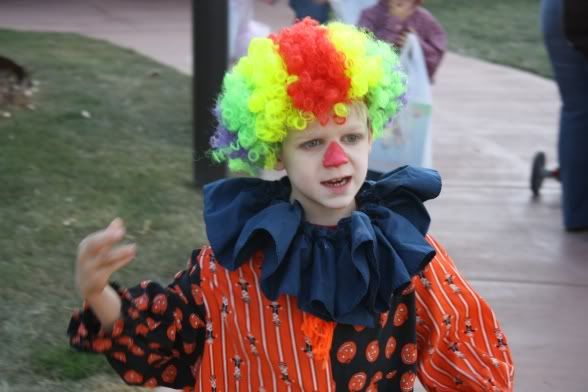 Nate telling his tale.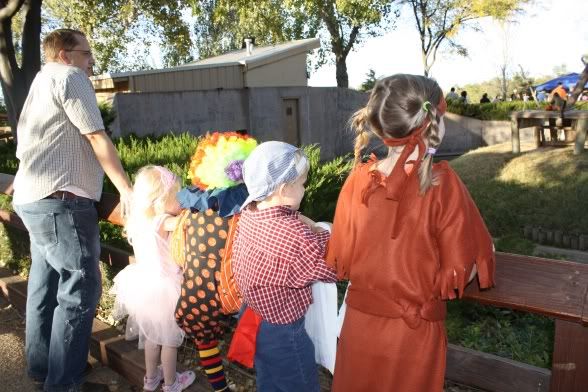 Daddy and his monkeys watching the monkeys eating their treats!
Wow, that Princess can bowl a pumpkin!
Because when you are four, the easy way is never an option.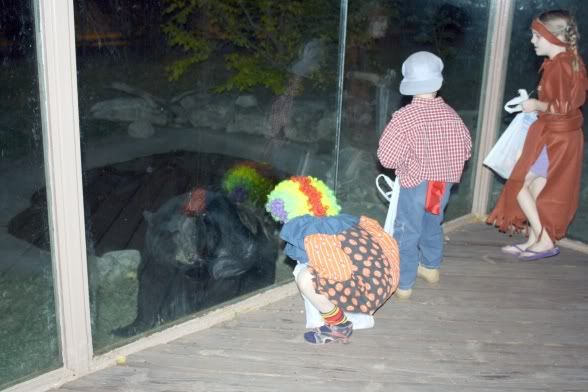 Nate looked at the bear and the bear looked right back. I think Nose Nose was inviting him to join his show!
Pocahontas found herself some buffalo! If only she hadn't forgotten her bow and arrow, we'd have had us some supper!
I think Papa needs to give him some lessons on how to hold a club? He was rather irritated when the lady "helped" him.
Funny Abbie story for the night... There was a costumed bunny sitting next to a live bunny that the kids could pet. I told Abbie, "Oh! go pet the bunny!" And she headed over to the person in costume! I stopped her just in time, but the mom just behind us told her son, "You want to pet the bunny?" And she was not quick enough to stop him. I burst out laughing and the lady holding the live bunny said, "He's been petted a LOT tonight."
We came home and walked around the block with the Alex cousin... way too dark for pictures, but they had fun with their flashlights in the dark. Then we had orange pancakes and I passed out chocolate chips, whipped cream and cherries. I am not going to attempt to spell the "m" word that describes the cherries. I just don't have the mental energy. Sorry.
Kaytie's funny face
Daniel's funny face
(does it look a little like Rudolph to you?)
Nate's funny face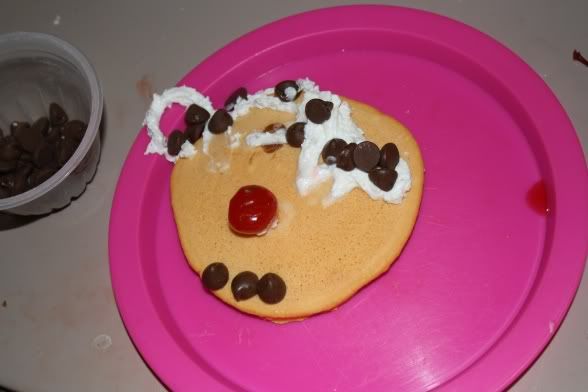 Abbie's funny face
All in all, it was a most satisfactory holiday, and the kids went to bed planning out their costume ideas for next year!