I love when all the kids are pleasantly occupied with their schoolwork and I can just sit back and take pictures. It doesn't happen often nor does it last long.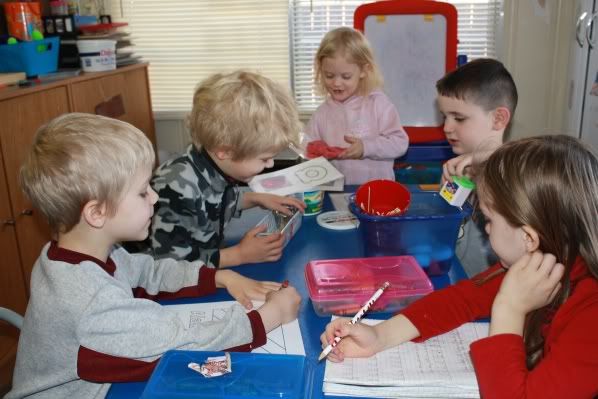 Nate is coloring the state flag of Alabama. Daniel is getting ready to pattern some apple cards. Abbie is working with the "a" playdough mat. Kevin is investigating Gracie's "busy box". Kaytie is working on her math journal. Gracie (not pictured) is playing with the dollhouse in the playroom.
Daniel and Abbie are coloring, cutting and pasting. Nate is working on a Math Mammoth Measuring sheet. Kaytie is journaling the day's Bible reading.