As a member of the TOS Crew, we were sent a sampling of
See The Light Shine's Art Class
. We received the first four lessons (
the first DVD
). Art Class is drawing program that brings the instructor into your home for 36 lessons on basic drawing techniques and a short spiritual reflection.
Kaytie, aged eight, loves to draw, color, paint, etc. If it's creative, she is all over it, so I thought this would be great for her to do on her own without sibling interruption. Well, Kaytie thoroughly enjoyed these art lessons! She was able to do all of it by herself... gathering the supplies, running the DVD, pausing when necessary, following instructions, and I just basically lurked in the background, applauding her efforts.
She was exposed to the ideas of line, contour, composition, shape, shading, "drawing only what you see", as well as how to build the basic toolkit she needs to draw.
Here are some of the drawings she completed while watching these lessons. These are the first "real" lessons Kaytie has ever received.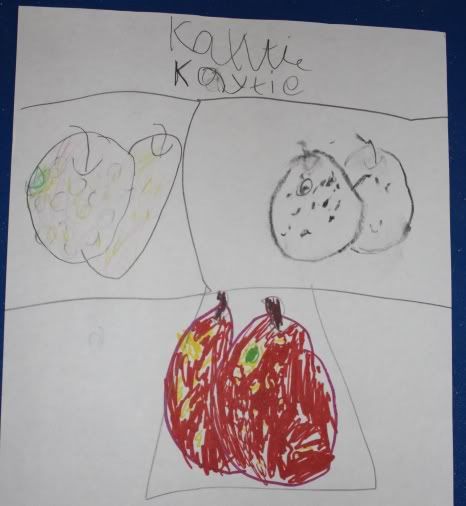 It was hard for me to get a good feel for this program with just the first four lessons, but we definitely enjoyed what we saw. I loved that she mixed spiritual principles in with her art.
Pat Knepley
was pleasant, informative, and didn't seem to go too fast for Kaytie.
This is a non-consumable product, which is something to keep in mind as you weigh the cost options. A couple of the lessons, Kaytie has watched more than once. I also have it available for any of the other kids who show an interest in art lessons.
You can purchase Art Class
here
, or opt for an online subscription
here
. You can even get a
free sample
.
Kaytie's opinion: I liked that I can learn how to do art, and I really needed help with art because it is kinda hard for me to get the things right. I feel like she gave me the help I needed. Every art lesson comes with a Bible verse and she made it easier for me to understand what she was talking about in art. I think I draw better now. I learned in the last lesson how to draw a shoe. And I also learned how to shade and the upper hand grip, which is easy.
You can see what other Crewmembers had to say
here
.
We received a portion of this product free in return for a fair and honest review. All opinions are our own.