We are getting close to wrapping up our school year. We have either finished or have come to a good stopping place for everything except geography. Kaytie and Nate still have a handful of states to finish up. But I love to look ahead and know what I want to do well in advance, so I already have our next year all planned out, purchased, and almost ready to go.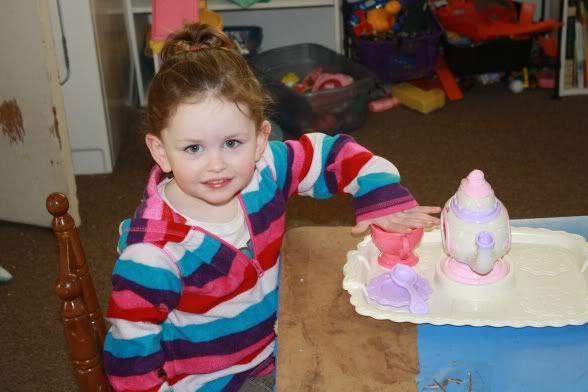 We will start the last Monday in August, and will be working in the following grades: Kaytie will be in 4th, Nate in 3rd, Daniel in 1st, Abbie in Kindergarten, and Kevin in Preschool. Kaytie and Nate, as always, will be doing the same "stuff" with few exceptions and slightly different expectations.
Kaytie and Nate will be finishing up Math U See
Gamma
and starting
Delta
. I just can't say enough good about Math U See. It just works for us. Although I do admit to tweaking it a bit for our personal style.
For Grammar, they will stay with
Rod and Staff
, finishing up Grade Three and moving into Grade Four. We have a love/hate relationship with Rod and Staff, but the kids are learning and I guess that's really all that matters. When it comes down to it, I can't really imagine Grammar ever being "fun", but it is something that needs learning. We can be "tough" for the approximately ten minutes a day that it takes us! All the writing they have to do has had the side effect of strengthening their handwriting. Which most definitely needed strengthening.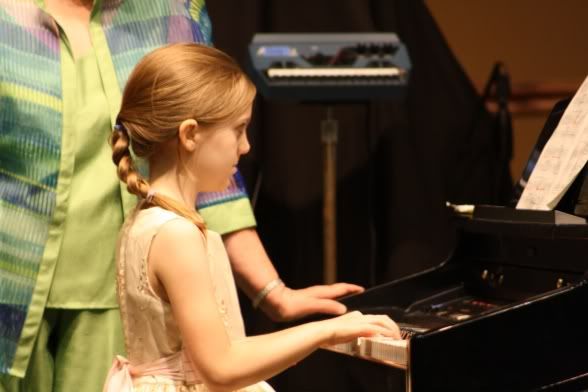 They will also be staying with
All About Spelling
. We really struggled with spelling this year until I finally figured out how to make the lessons work for us. In Level One, we just did a lesson in a sitting and flew through the lessons because it was all basically just review for them. In Level Two, they were actually learning some new rules/concepts, so I had to figure out that we could break up the lessons and make one last a week. I think I have finally found a schedule that will work for us. Kaytie is turning into a really strong speller and, while Nate isn't horrible, he is falling behind her. At least in interest level. Oh, and for fun and supplementary purposes, they will "play" at
SpellingCity
on Fridays. I have a free account there, and just input the words from the current lesson for them to use.
We will be continuing our way through
Apologia's
Who Is God?
and I have
Who Am I?
already purchased and waiting for when we are done with the first book. We have loved this book. It explains difficult concepts to the kids in an easy to understand way. It's not shaping their world view so much as explaining it to them. I keep our notebooking very simple... basically I hand them a sheet of paper and say, "Draw a picture". This lets Kaytie be as expressive as she wants to be, lets Nate be as laconic as he likes, and doesn't expect a lot of handwriting out of either of them.
They will finish up
Song School Latin
... but I have no definite plans on what to do next. I have a couple of other programs... maybe we will do one of them? Maybe we will just keep working on vocabulary for another year...
And, of course, they will continue their blissful way through
Bible Study Guide for All Ages
.
Both will still read aloud to me, daily. Kaytie just needs stamina, (she wants to work on expression as well) and Nate needs the discipline of pronouncing words correctly. He still has the very interesting habit of re-arranging word order without losing any of the sense, and I keep stopping him and making him read it correctly. Kaytie is reading the Little House series and Nate is working his way through
Christian Liberty Nature Reader 1
, which was loaned to us. I am considering buying 2 when he is finished because he loves these so much more than the fiction I was having him read before.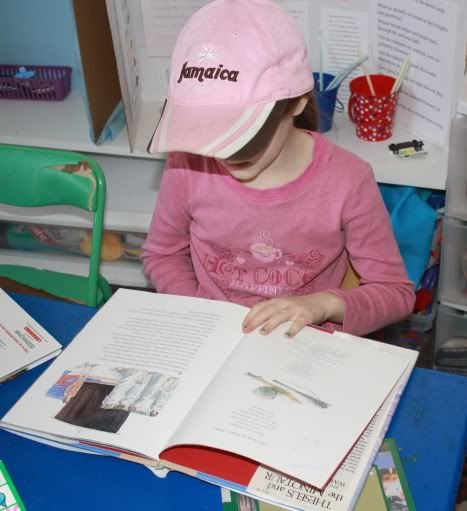 We will be doing some new stuff this year...
I ordered
Artistic Pursuits
. This is going to be for everybody. I like to keep Fridays light and easy. Partly because it is Friday, and partly because we have piano lessons on Friday which requires going out of the house with four kids. So Art will be scheduled for Fridays because it is fun. And, if I decide to take them somewhere to do Art, we are already going to be leaving the house and I don't have to try to go somewhere on another day as well. I have heard a lot of raving about Artistic Pursuits, and, although I am dubious about anything that requires
me
to teach
art
, I'm hoping this program will be different from all the others I have tried.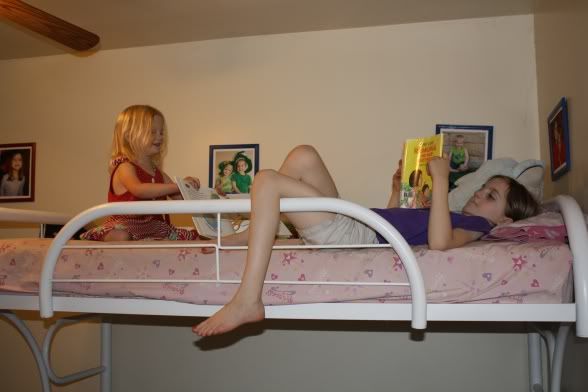 After a lot of internal debate and discussion with both Kaytie and her daddy, I bought
WriteShop Primary, level B
for Kaytie. She loves to write and this looked like it would be a ton of fun for her while teaching her how to do it properly. Nate is not into writing. Creativity is not his thing. But the more I looked at this program, the more I felt it would be a good thing for him to join in. (When I told him this, his response was, "Please stop looking at it.")
Another new thing this year is handwriting books. Up till now, we have done a very relaxed method of handwriting with the result that Nate's writing is horrible. So I gave in and bought everybody a book. Kaytie wants to learn cursive so badly that she started writing in her own version of cursive. Her printing is not that bad, so I agreed to teach her cursive. I bought her the
Handwriting Without Tears cursive book
. Nate will be doing
A Reason for Handwriting B
.
For music, they are both taking piano lessons. And will be hanging out at
Dance Mat Typing
.
Everybody will learn history, science and geography together.
For history, I was going to smash, tweak, or entertwine
Story Of The World Vol 2
and
Mystery Of History Vol 2
together, but I finally had to admit that that wasn't going to work out. It was just too much. So we are sticking with
SOTW
for now. We are pleased to be out of Ancients and into the Middle Ages though.
Science will be
Apologia's Human Anatomy
. They have been wanting to study anatomy for months now, and they are excited to actually begin. Of course, when it comes to science, they are easily excited. I bought
the notebook
that goes along with it for Kaytie and Nate to do together. I have "clearance" from the "principal" to buy the
jr notebook
for Daniel and Abbie. And I have tons of printables, games, experiments, books, and "stuff" collected for hands on fun for everyone to do.
For geography... oh my, geography almost needs its own post. We are going around the world again, this time with everybody. Games, puzzles, paper dolls, flags, recipes, songs. I have tons of stuff collected. I haven't started planning this yet, so I will talk more about it when I have it all pulled together.
Oh, and everybody will be learning ASL and Spanish vocabulary words, as well as Bible verses.
Daniel, in first grade, will be starting MUS
Alpha
. I really think he is going to love this. He is great at math, and he enjoys it. As disconcerting as it may be for a math-phobic mommy, he frequently chortles gleefully over a paper full of math problems.
For reading, he will have lessons from
Ordinary Parents' Guide
each morning and will read aloud
I See Sam
and various library books each afternoon. He has
A Reason for Handwriting K
, and I'm thinking about
All About Spelling Level One
. He will be taking piano lessons for the very first time.
Abbie, kindergarten, will still be working through
Shiller
. I am still "
practicing
" reading with her while working our way slowly through
Ordinary Parents' Guide
. Her handwriting will be a combination of
Get Ready for the Code
and a cute little
Pooh
workbook I found at Dollar Tree (the Letters of the Alphabet).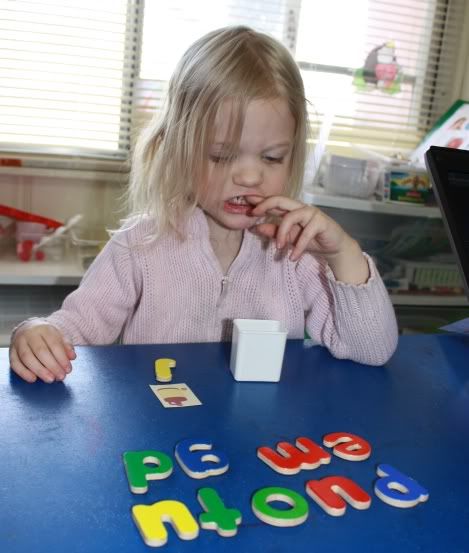 Daniel and Abbie will join together for
Bible Guide for All Ages
and a very gentle journey through
First Language Lessons
. (I don't love FLL, but I have it already and it doesn't require writing. I think it will be an ok introduction to grammar for them and then we will plunge into Rod and Staff later on. We are, however, picking our own poems to learn. Also, we have the "old" edition.) I'm considering
Song School Latin
for them, also, but am meeting resistance because Daniel isn't interested and Abbie thinks she knows it all already.
For preschool, I have a list of goals for Kevin and we will meet those goals (hopefully) through a variety of hands on manipulatives, games, books, messy art, and so forth. Preschool is a very relaxed thing around here. Also, I just found out we will be getting
Before Five in a Row
to review, so all four of the youngest ones (Daniel, Abbie, Kevin, and Gracie) will be included in that fun.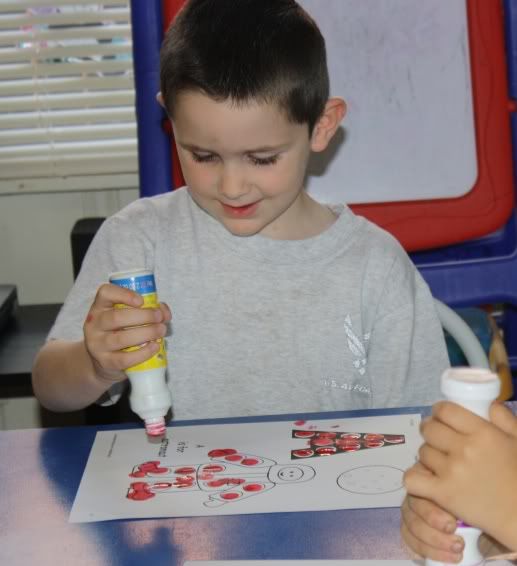 Also, everyone will be working on various review items all year since we were chosen to be on the
TOS Review Crew
again.
So, that's our plan! Next, I will post about our schedule and our geography plans.
This post is linked up with the
Not Back To School Bloghop