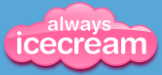 The thing about getting to be a part of the TOS crew is that we don't just get curriculum to educate us, sometimes we get curriculum/ educational items that make us salivate in anticipation and dance with glee when we finally get our sticky little fingers on them. These exciting items are not necessarily the same for each member of the family, but we have all gotten some. For Kaytie, this eagerly awaited, delightfully loved, thoroughly enjoyed product was
Always Ice Cream
.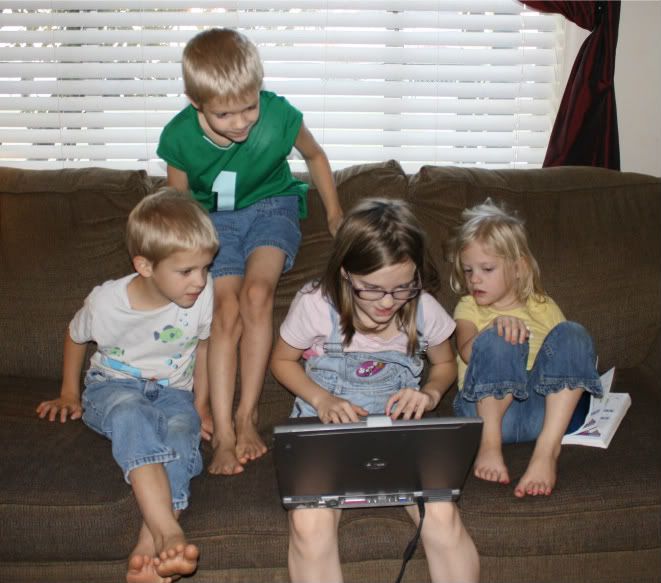 This is a website for girls ages 7 to 12. Built by homeschooling families, it is educational, but fun. The games include geography, typing, science, language arts, math, music, and Bible quizzes... just to name a few. The "currency" on Always Ice Cream is, naturally, scoops. :) Kaytie earns scoops for certain games and then can spend those scoops on other games, or on decorating her "house" and buying eggs. The eggs hatch into animals for her to keep as pets. She takes care of them by buying food or toys which also costs scoops (this has the added benefit of teaching her to budget her "money") or by cuddling with them, giving them a bath, playing with them, taking them for a walk, or even hiring a friend to babysit. She can make or buy (with scoops) virtual items that she can then resell in her "store" for scoops. Winning the games also earns her "awards" which display on her profile for all her friends to see.
Always Ice Cream
is a very carefully moderated online community. The girls can be friends with other members of the site, "visit" their "houses", and buy things (with scoops) from their stores, but, unless they are friends in real life, all of their communication is monitored. Reports are sent regularly to the parent by email. You can read all about their safety features
here
.
Kaytie loves playing the games, decorating her house, watching videos on how to make cupcakes, and taking quizzes. I love that she is learning while she plays, that I can monitor her both through the emails and by logging in on my parent account, and that I have control over her account. I can choose to turn off the community feature. I can choose the categories of games that she plays, see her public profile, and even gift her scoops for whatever I please!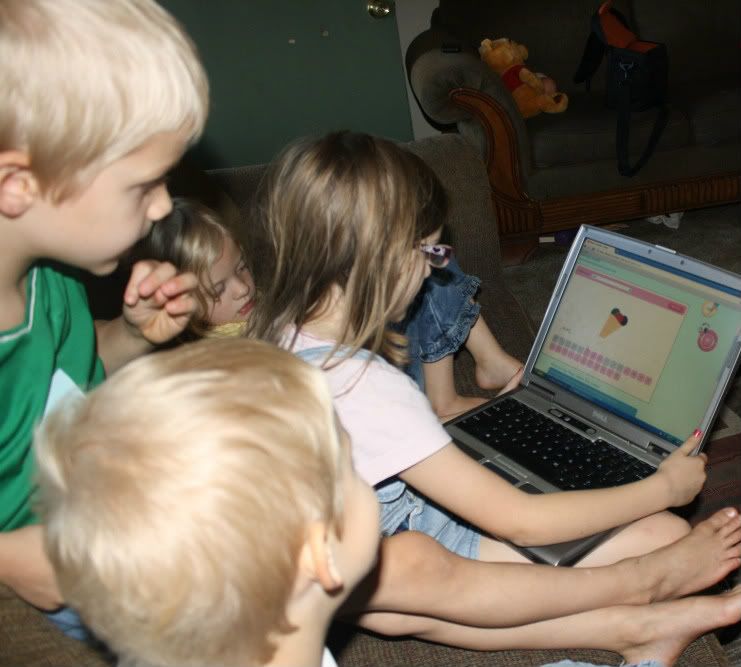 Although
Always Ice Cream
is for girls, my other three kids,
including,
especially, the boys, are always hanging at her elbows whenever she plays there. In other words, it is an educational website that has been a HUGE hit in my house. Kaytie has even tried to convince friends and relatives (of all ages) that they need to be on Always Ice Cream themselves!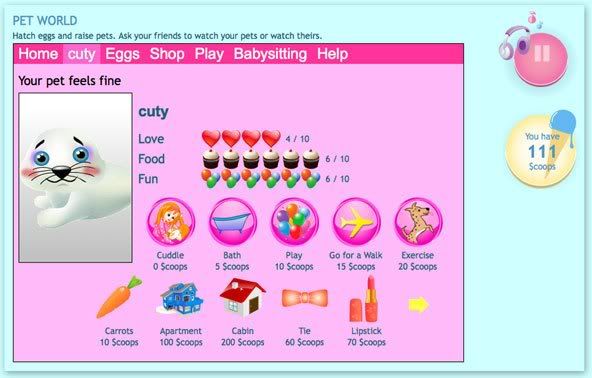 In her own words, Kaytie says: I like this game because it teaches me a lot of things while I am having fun, too. It can help me memorize some of my math facts and it will tell me if my answer is wrong and will make me start back over on the level. It will show me the correct answer so that I can learn it. It will also give me the question again so that I can learn from my mistakes. And sometimes it will scramble the answers so that it helps me exercise my brain.
I like it because I am a very artistic person and it has a place where I can buy things and color them. I LIKE that part!
Kaytie loves
Always Ice Cream
, but if you are still not convinced, you can read more reviews on the
TOS Crew Blog.

We were given a free lifetime subscription to Always Ice Cream for the purposes of this review. We were not compensated in any other way. Kaytie's opinion is solely her own, as is mine.