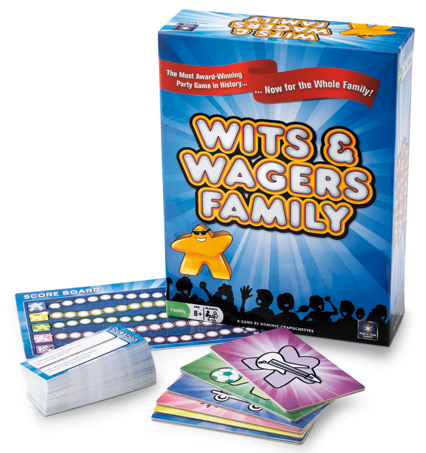 My kids love to play games, especially when they require a grown-up. So they were quite excited when I pulled out
Wits and Wagers Family
which
Northstar Games
sent us to review for the TOS Crew.
This is an easy game to play... one player reads a question (How many colors of Fruit Loops are there? How tall, in feet, is the tallest Pyramid?) and everyone writes the answer down on their color-coded dry erase board. Then, using cute little color-coded Meeples, everyone votes for which answer they think is most likely to win. The winning answer is the one closest to the correct answer without going over. Extra points are given for voting for the correct answer. The first player to 15 points wins.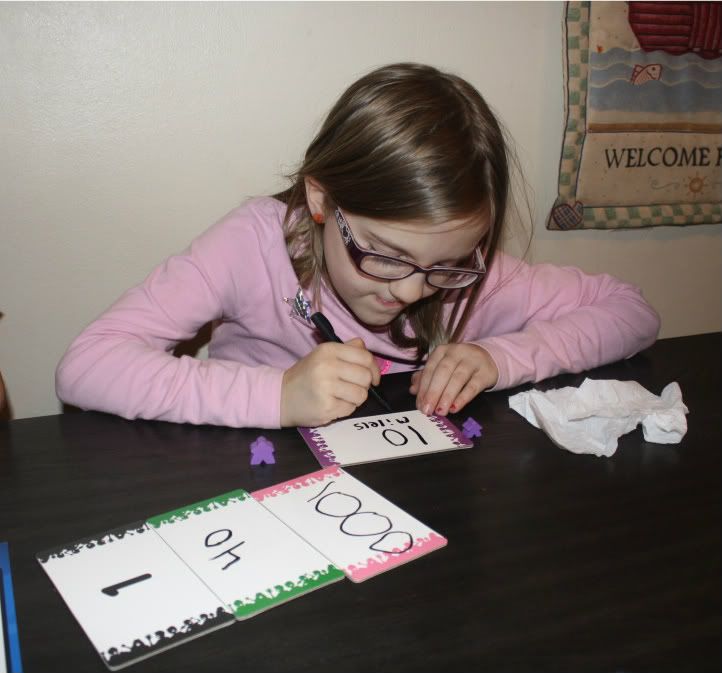 This is a fun game to play. Since it requires no real skill or knowledge, even the youngest players can feel a part. The game is for "3 or more players, ages 8 and up", but my four and five year olds easily grasped the idea and gleefully wrote down wild, exotic answers that sometimes even won! The challenge was to keep the seven and eight year olds from over-thinking and agonizing over their answers, trying to get the "right" one.
Nate wanted to know how this was an "educational" game. He assumed it should be, since this was a TOS review, but felt he was having too much fun to be learning anything! Strictly speaking, it is not "educational" so I refrained from pointing out to him that they were exercising their reasoning skills, working on their number writing, practicing co-operation, and strengthening their ability to follow directions.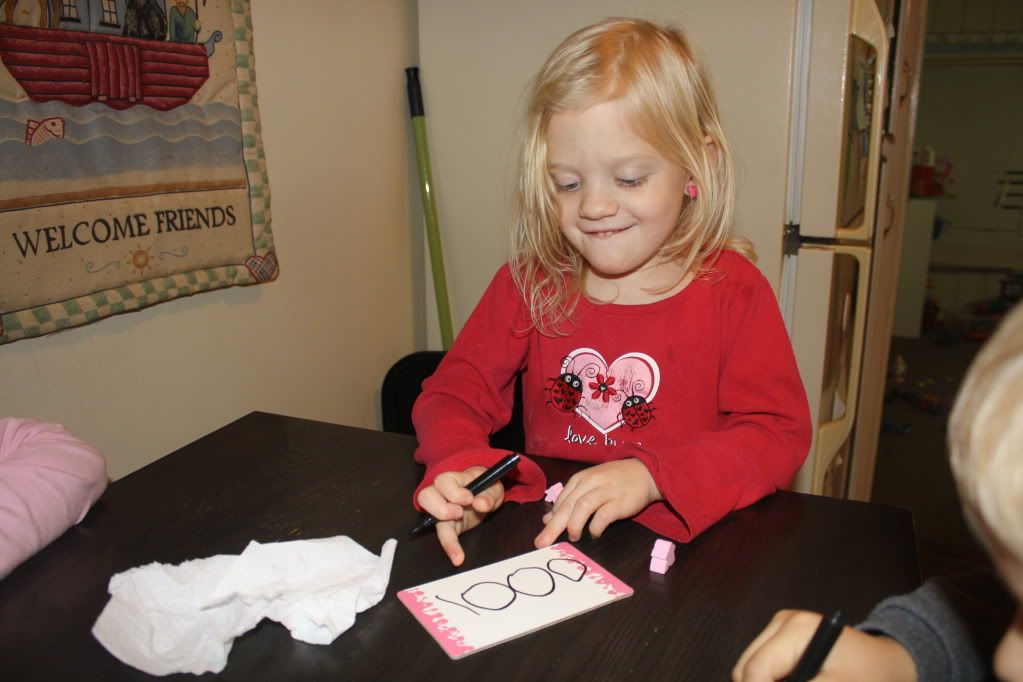 There was lots of giggling and happy faces as we played
Wits and Wagers Family
, so I believe this game is a hit in our house. But I asked their opinions anyway.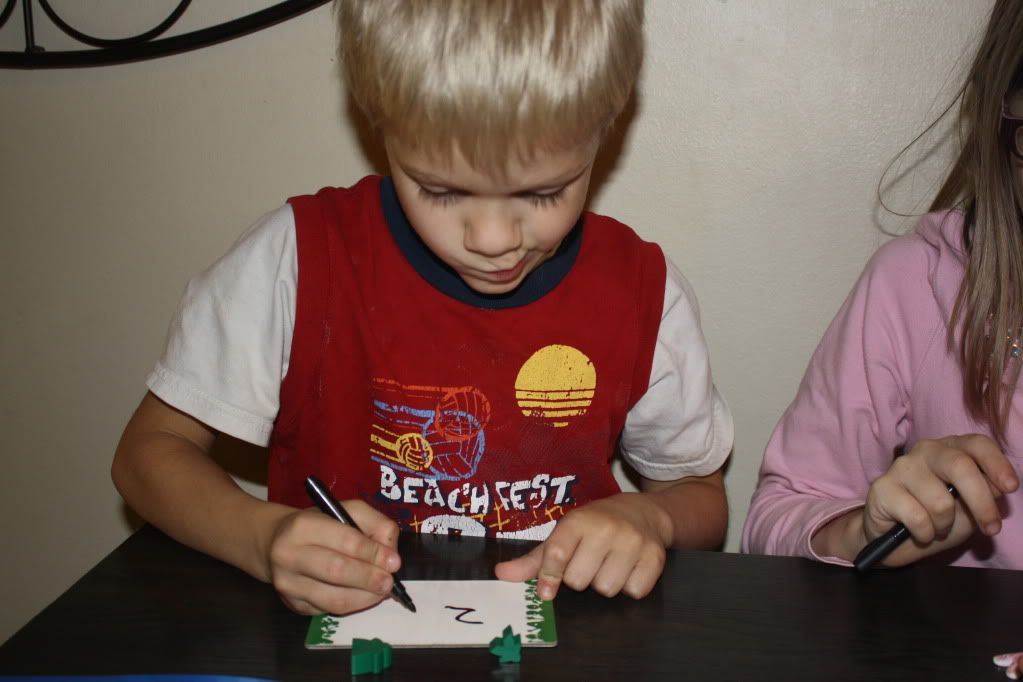 Kaytie said: It was really fun and I had fun playing it. It was a little hard because you have to write numbers instead of just words. My favorite part about this game was the Meeples.
Nate said: It was very interesting because some of the questions we knew and some of the questions we didn't. I liked it. My favorite part was the question about the color of Fruit Loops.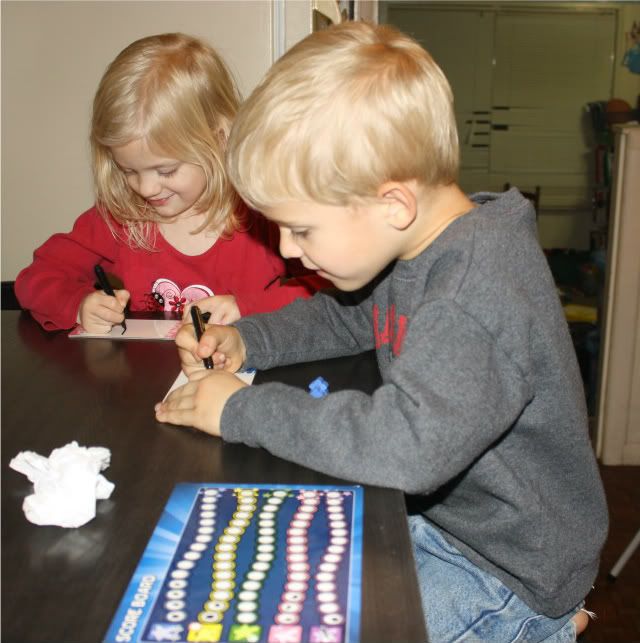 Daniel said: I liked the game. I liked beating Kaytie. My favorite part was when I beat Kaytie.
Abbie said: It was fun. My favorite part was drawing the numbers. I liked the Meeples, especially the pink ones. I liked it when I got an answer right!
To read what other TOS families thoughts and experiences were, check out the
TOS blog
.

This game was sent to us free for the purposes of this review. All opinions are our own!