For a few years now, we have taken the kids to our local zoo for Halloween fun. They love dressing up, in fact, they discuss costumes all year long! They use and re-use those costumes to play dress up all year long as well, so we are more than willing to put in some time and money to fulfill their costume dream each year. Every year, we discuss various themes, but there always winds up being at least one hold-out, so they just do own thing.
This year, we had a cowgirl: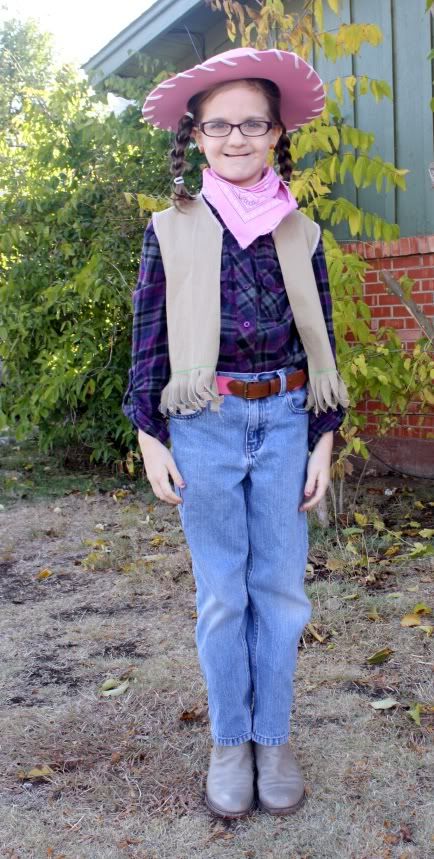 (make that an excited cowgirl)
The Green Lantern (he got to see the movie in a real theater!)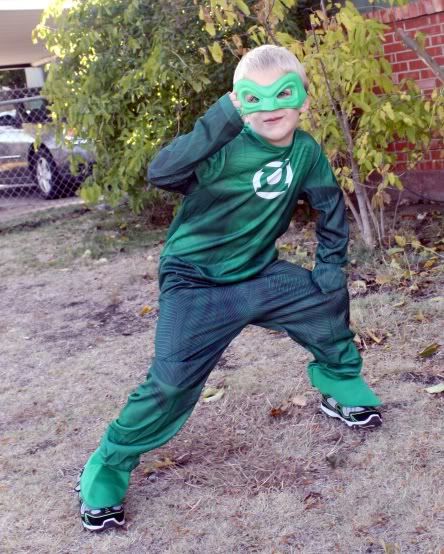 a pirate: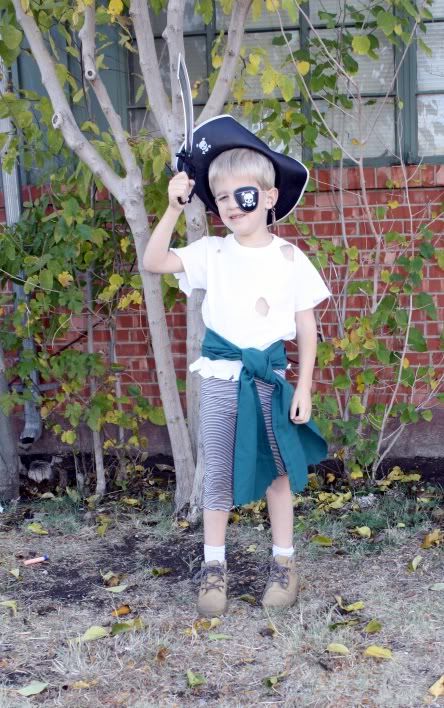 this was a re-do of a former costume (2 years ago?) and the cute vest didn't make the pictures because I forgot that we had used their suit vest turned inside out. He is also wearing boots instead of sandals because it was a bit chilly. He cared far more about comfort than about style. ;)
Here he is at the church party the next night... after I remembered the vest! Doesn't he look fierce? Or is he just too adorable. ;)
and a sheep: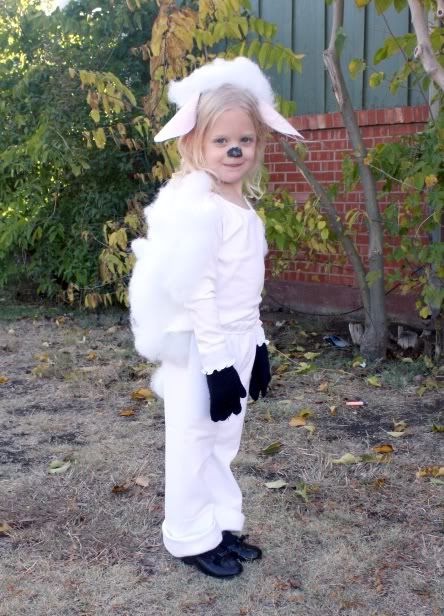 the whole family was quite proud of this costume because we made it ourselves! Sheep are Abbie's favorite animals (she wants a real one for Christmas) so I had the idea that she could be one for Hallowe'en. So I thought up how it would work, hunted down the white sweats, the black gloves, the fiberfill, and the headband. Steve did all the work of gluing. Add dress shoes (so she could clip-clop) and face paint on the nose, and you have the most adorable sheep ever!
At the zoo we had to stand in line for awhile.
a long while
a very long while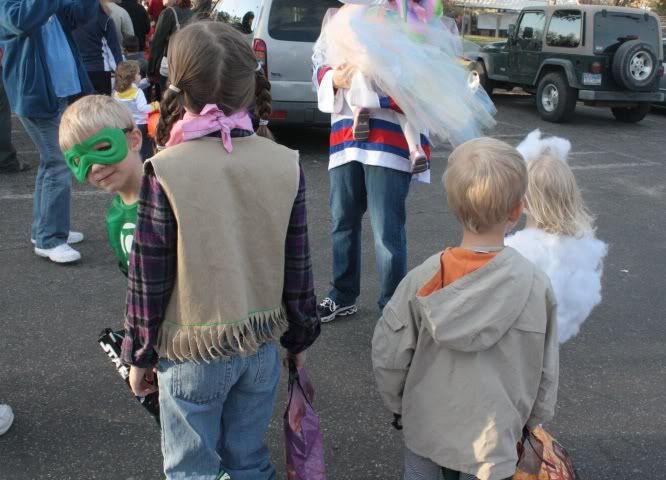 but inside there was lots of animals to see: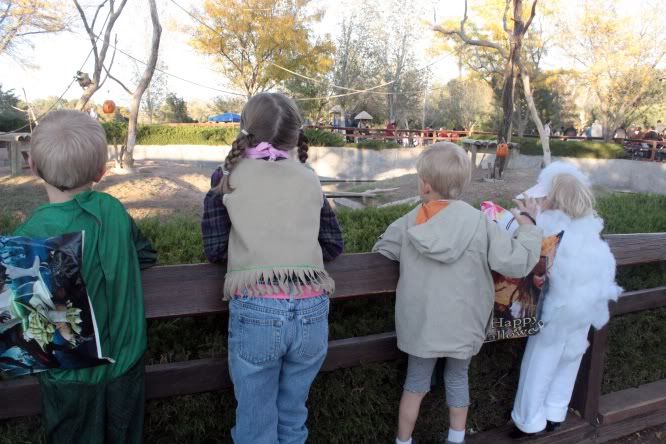 monkeys
buffalo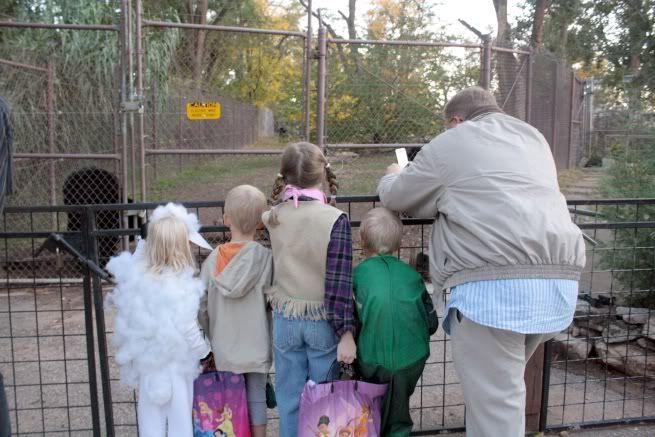 bears
an incredibly large bunny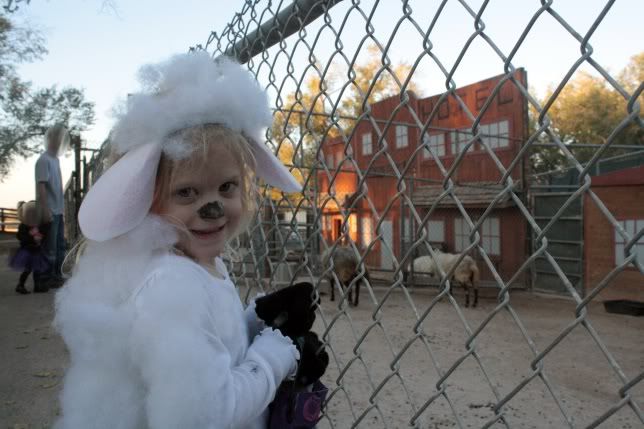 the Sheep got to see sheep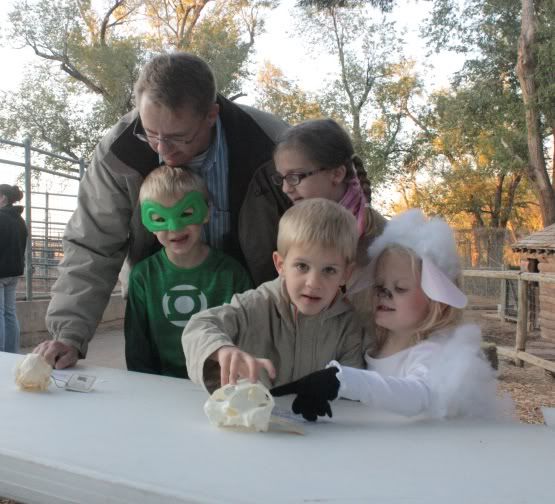 One of the things we like about the zoo is that instead of trying to go "scary" they stick to "scientific". The kids loved getting to see the skulls of real animals. There were turtle skulls, lion skulls, an enormous bison skull, and lots of others. Very cool.
They also got to see wallaby, lions, tigers, (and other big cats) monkeys, a peacock, and, everyone's favorite: the lemur. They collected candy, temporary tattoos and played a carnival game or two. It was lots of fun, despite the crowds.