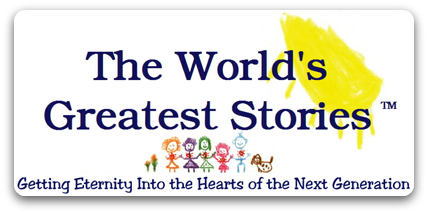 I was thrilled when we received a CD from
World's Greatest Stories
to review. I was excited because this a dramatic storytelling of the ACTUAL Bible. It's not stories, it is George W. Sarris reading the Bible aloud with flair. My children, however, raised an eyebrow at me and wandered off to play. So I simply popped the CD into the laptop and went on with what I was doing. Before the end of the first story, all four kids (and my husband) had returned to the living room and were quietly listening to the story. They just couldn't help themselves! Then they complained when I turned it off so we could start supper. It is truly that engaging.
One Wednesday evening I took it to church for the kids that I teach to listen to for class time. The roomful of kids ages 4 to 12 sat and listened quietly to the entire story of Elijah and prophets of Baal, only interrupting to ask questions or to respond to the story. If you have ever tried to teach kids in that age group, you will know how truly amazing that is!
We reviewed the NIV version of
Volume One - The Prophets
. You can listen to an audio clip
here
for free. Each CD costs $7.95. You can choose KJV or NIV and if you order six or more, you get free shipping!
I loved, loved, LOVED this product! And give it the highest recommendation I can give it: I WILL be buying the rest of the CDs that are offered and am hoping that there will be more made.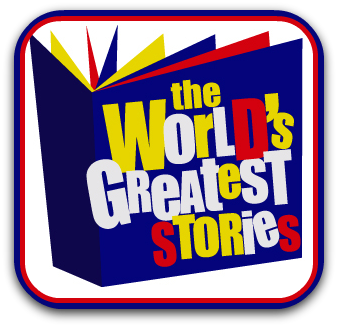 Kaytie: I liked it because it was... I don't really know why, but I liked it a LOT. I like to close my eyes when I am listening to the story and I can "see" what he was talking about. I want more of them!!!
Nate: It was sorta cool. I understood the stories better after listening. I would like to hear the other stories.
Daniel: I liked them. They are interesting.
Abbie: I loved the story of Jonah. I want to hear more stories.
We all give this our highest praise (we want to buy the rest of them), but you can read about other Crew Members' opinions and experiences
here
.

This product was sent to me free for the purpose of this review. All the glowing opinions are honest and my own.