This is the boys' first year in Cub Scouts and thus, their first year to enter the Pinewood Derby. There was much excitement over their cars, much planning and sanding and painting.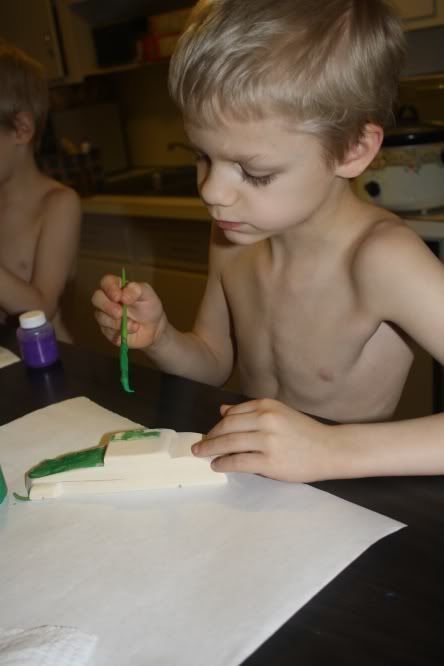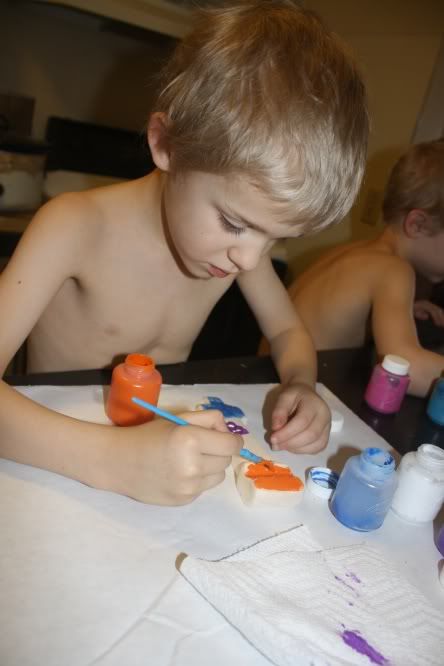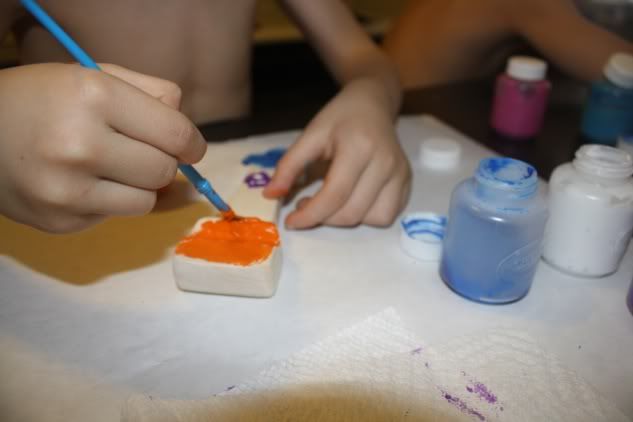 See the focus and the concentration? When they were done, Daddy added the weights and the glossy finish.
Then came the excitement of the race.
Not a good picture, I know, but the boys' cars are in the two lanes on the right.
This is Nate's car in the one heat that he won. Far right lane.
Daniel won two heats. He won First Place in the Tiger Den.
Nate won Third Place in the Wolf Den.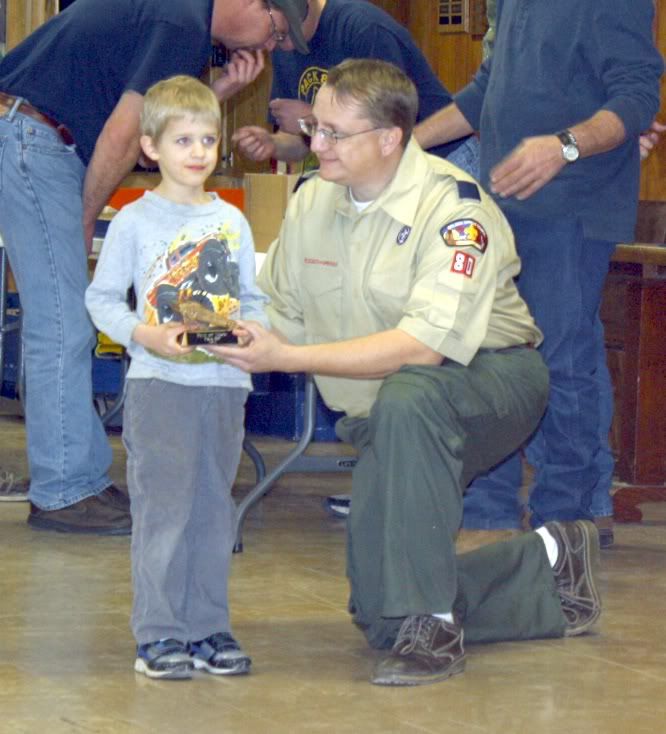 And Daniel won Best of Show because he had the fastest car of the whole Pack. (The only car that beat him was a Leader's car, and they didn't actually count.) His dad got to give him his trophy.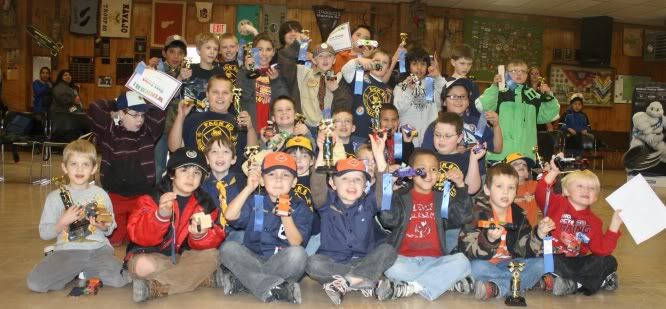 We all had a very good time and are looking forward to next year!