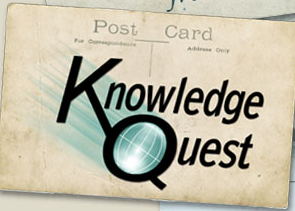 Maps are fun, interesting, and a great aid to learning, especially for the visu/al learner. But
Knowledge Quests's
TimeMaps
make maps even better. These maps move, give you information, add layers and more, just at the click of a button. For example, here is a map depicting the Rise of the Roman Empire. In the upper right hand corner is the date, the triangle beside the date is clickable to take you to the next date/map. I clicked the "i" symbol to pull up the window full of information about this map/time period.
Here is the next date. As you can see, you can go forward and backward through time.
And here it is with both the "i" symbol and the "q" symbol clicked. The "q", as you can see, has questions for your student to answer. The information is found in the "i" boxes, but not necessarily on the same map.
In addition to the maps, there is a PDF for the teacher that includes a timeline, a map or two to print, and activities that include: putting a list of events in chronological order, noting what changed and what remained the same as you click through the maps, and questions to answer. For example: "Which individual, in your opinion, had the biggest impact on the rise of the Roman Empire?"
We had just spent the last couple of years studying most of the time periods in this collection of
TimeMaps
, so we used it as a fun review. We enjoyed clicking through the maps, watching them move, reading the information that went along with it, and testing our memories. I think it would have been even more effective and enjoyable if we had used them as we studied these periods. This would be an awesome supplement to any history or geography program!
There are seven TimeMaps sets:
ancient China
European exploration and discovery
the Atlantic slave trade
the Black Death
the Rise of the Roman Empire
the Fall of the Roman Empire
the rise of Islam
You can buy each time period individually or all seven as one set.
Some of the Schoolhouse Review Crew received other products from
Knowledge Quest
. You can read their reviews on the
Crew Blog
.
DISCLAIMER: I received a free download of this product in exchange for an honest review. All opinions are honest and my own.