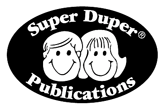 Games. We love games around here, especially the kids. When we moved, our game collection took up three large boxes and we have gotten a few more new ones since then. We have family game nights and the kids will spend entire afternoons playing their way through their favorites of our hoard. So you can well imagine that when the chance came to review a game from
Super Duper Publications
we were first in line! The game we were sent is called
Jeepers Peepers
: the "ask and answer" question game.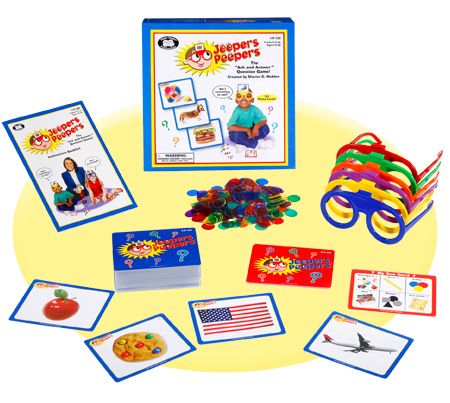 The game comes with 101 photo cards (thick and sturdy); 6 pairs of Jeepers Peepers glasses; a spinner; bingo chips; "my cue" cards; and instructions. The game is fairly self explanatory and simple...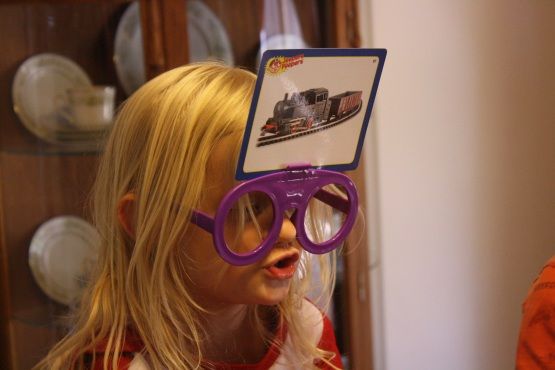 Each player puts on a pair of glasses and places a card (without looking at it) in their glasses.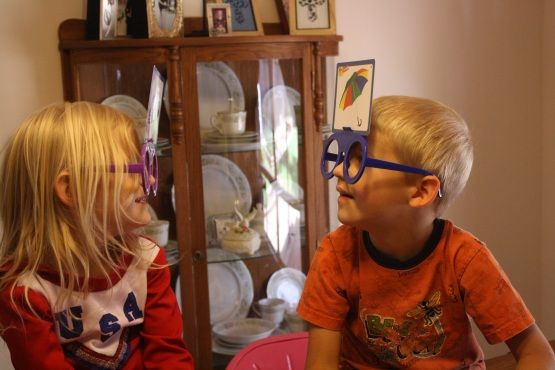 The players then take turns asking yes/no questions to determine what is on their card.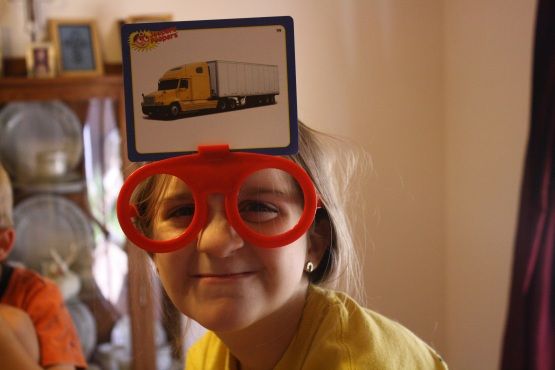 When a player thinks they know, they say, "Jeepers Peepers!" and make a guess.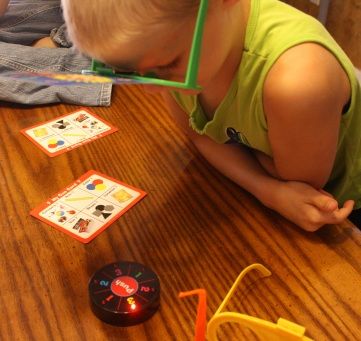 If they are correct, they get to spin the spinner (it's electronic, with light and sound, so this was quite the motivation to guess correctly!) and collect that number of bingo chips.
The instructions say that "the player with the most chips is the winner" but that was a little vague for us, so we arbitrarily decided that when someone gets 10 chips, they win. There are several game variation ideas in the instruction booklet as well.
Although it is fun, this game builds a lot of skills: problem solving; categorizing; listening; remembering the facts you were just given; questioning; describing; carefully choosing the information you give so as not to give too much; and more...
But mostly, it is just fun.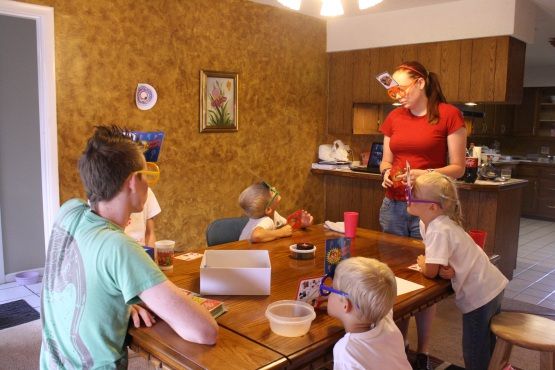 So much fun, in fact, that when the cousins came to visit, they had to play as well!
Super Duper is offering the readers of Four Little Penguins a discount on Jeepers Peepers until 8/31/2012. Using the code BLGJP30 you can save 30% on this fun learning game.
DISCLAIMER: We were sent this game for free for the purpose of this review. All opinions are honest and are our own.