This week, we eagerly and excitedly started back to school! The three older kids were pretending to not be that thrilled, but in reality, they were bored and were relieved to have something to do again. Then, along about Friday, they admitted that school was "more fun than last year". That made me smile.
Our first day of school started with a super special treat... donuts for breakfast!
After Circle Time, the kids found the table like this: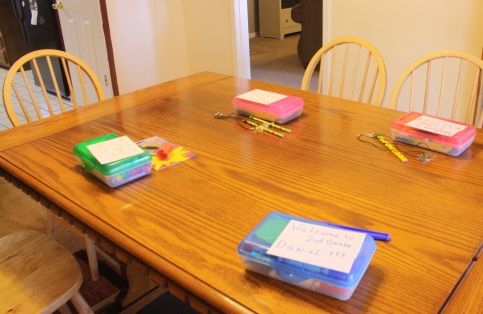 Each box is packed full to bursting with new supplies and they each got a special present as well. The signs on the boxes welcome them to their new grades. They love moving up a grade each year!
Then we plunged into the real work of the year. The kids loved our new binder system and did an awesome job of keeping themselves on track. I'm writing a post about our new system (a revision of our workboxes) to share with you soon.
In math, Kaytie and Nate did a quick review of multiplication, Daniel is up to his ears in addition, and Abbie started place value to the tens.
We started History off with Columbus. I read
Pedro's Journal
aloud and we discussed it as we went. We made
spyglasses
and
a compass
and some
boats
and everyone wrote/dictated a page of narration and drew a picture as their skills allowed. The compass did not work... it most decidedly did not point North. However, we did have fun making it chase the magnet around the bowl.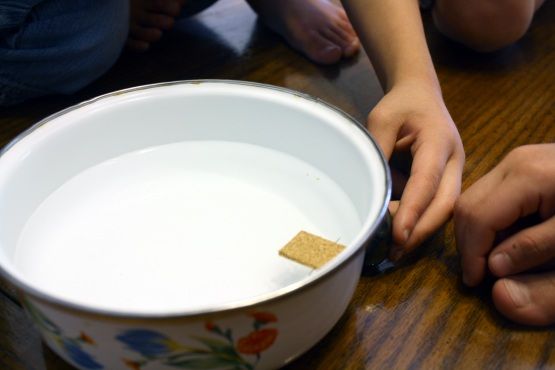 The spyglasses were a fun project and the kids have had fun playing with them. Some were even so proud of them that they took them to church to show them off!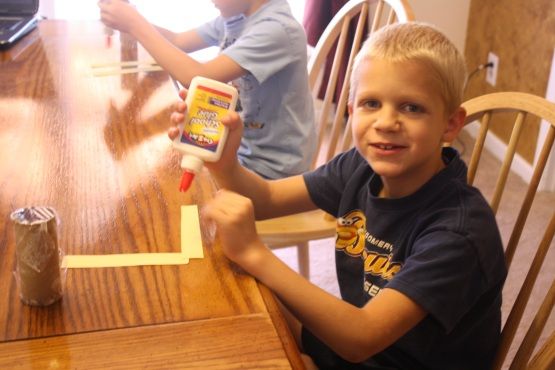 He was embarrassed that I took his picture. Poor kid!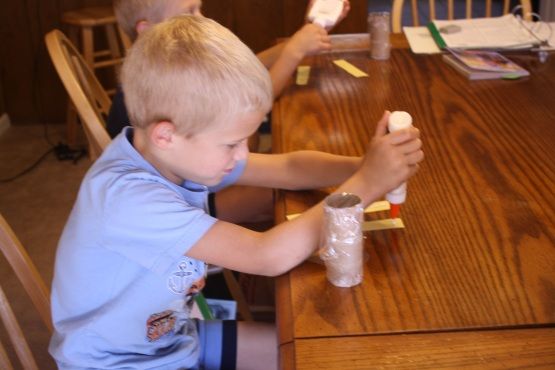 We did our boats slightly differently than the link. We used jello, orange quarters, pretzels, and pieces of fruit roll-ups. It's awesome to combine history with snack time!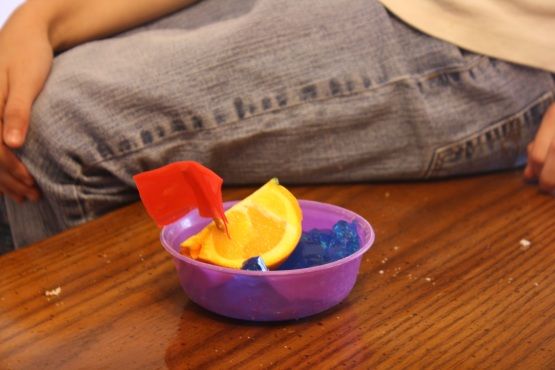 The boats were fun to make, but most of us were far more interested in eating them than making them!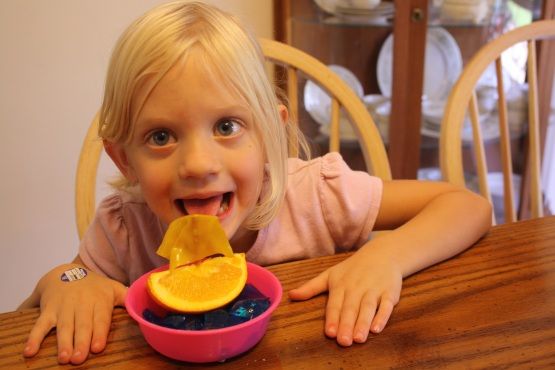 Science started with an introduction to the continents and oceans. We colored and labeled maps, sang songs, and did a quiz or two. We even got out the globe and a flashlight and talked about seasons. For some of us, this was review, for others, brand new ideas were learned.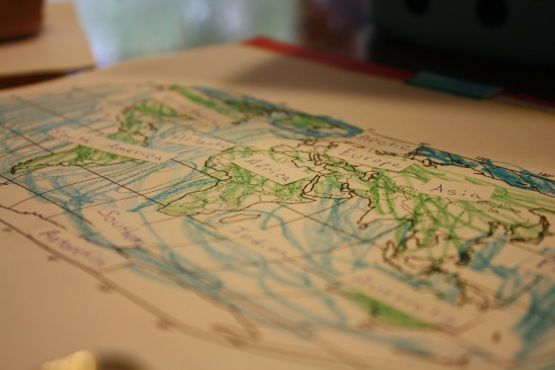 Other highlights were: watching
Speekee
; making a
cuckoo clock
; learning Latin; and, for Kaytie and Nate, taking the plunge into prepositions in Grammar.
Oh, and Super Cat joined us for school a couple of days this week.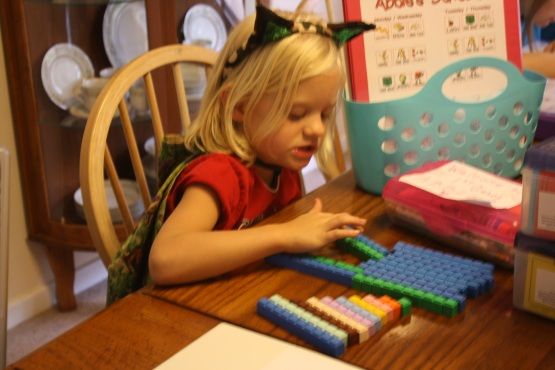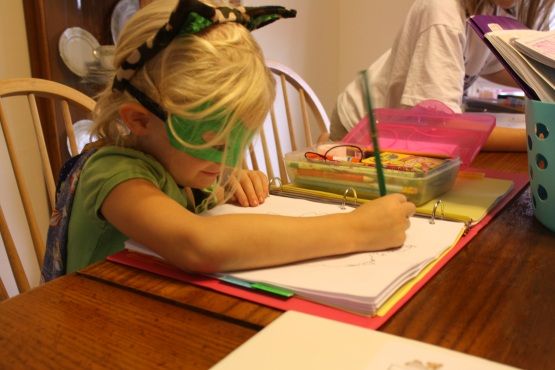 In other news, soccer practice starts this week. Yes, I am freaked out and no, I am not ready. The kids are thrilled, though. They are counting the days!
This post is linked up with:
Weekly Wrap-Up
and
Homeschool Mother's Journal