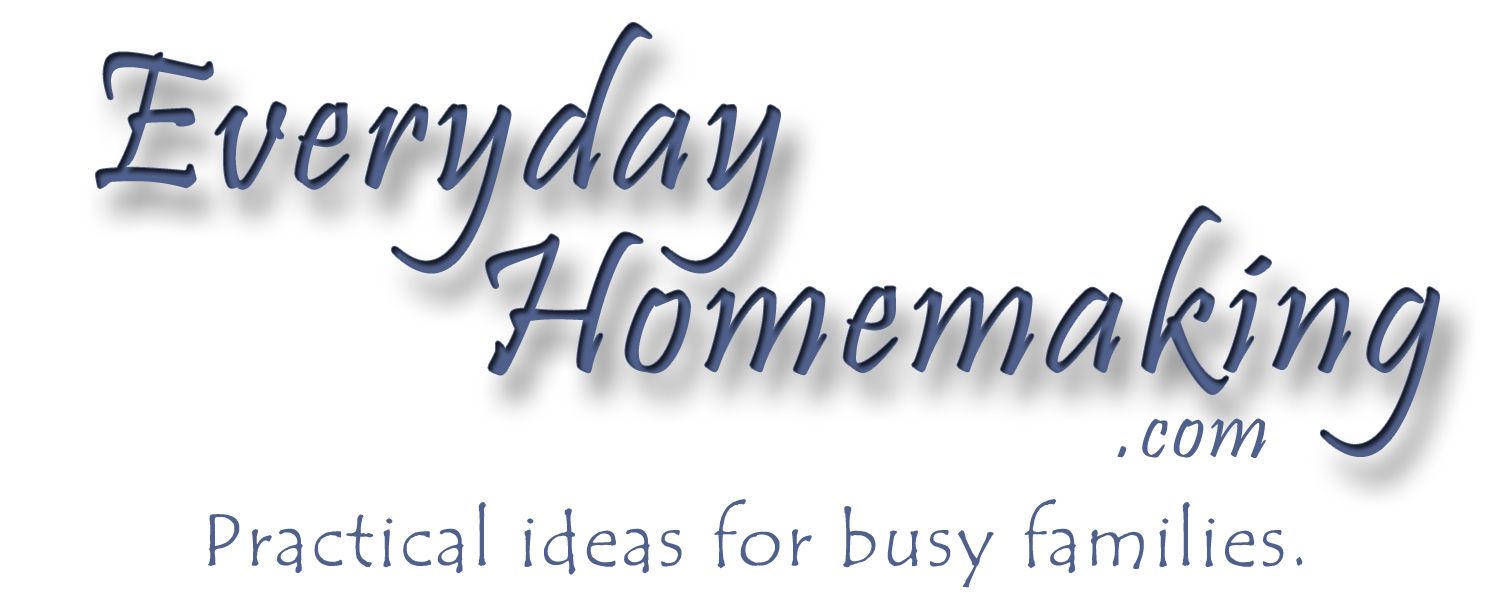 The Schoolhouse Review Crew is branching out. The Molly Crew reviews products that are likely to be of interest to homeschoolers, but are not necessarily for schooling at all. As our first product, we are delighted to review a book from
Everyday Homemaking
, a site full of practical tips and suggestions to help your home and homeschool run more smoothly and efficiently.
We reviewed
Everyday Cooking
, a cookbook that is a "
Collection of tried-and-true recipes and hints for simple, everyday cooking with an emphasis on whole foods - from a busy homeschooling mother of eight."
Vicky Bentley is a mother of eight and foster mom to many more, so she understands the value of handy, simple recipes for healthy, filling, whole foods. She also understands how difficult it can be to get a healthy dinner on the table when you have a busy family, so she sprinkles time saving and budget stretching tips through the book. Tips like: boiling eggs ahead of time so they are always on hand; how to store your sticky and oily products to reduce mess; and what to do with leftover pizza dough.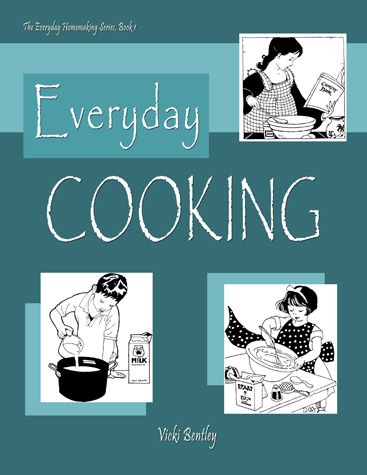 I loved the recipes in this book, because our family is taking steps to eat more and more whole foods and less and less mixes, cans, and boxes. I loved the plethora of recipes, not just for meals and desserts, but for dressings, dips and sauces. I now have recipes to make my own refried beans, taco mix, spaghetti sauce, onion soup mix and more.
Another thing I liked about this cookbook is that it is full of foods that my (moderately) picky children and (quite) picky husband will try and enjoy. Which means I have a lot of new ideas for meals!
The book is divided into handy sections: Timesaving Tips; Breakfast Ideas: Appetizers and Dressings; Bread and Grains; Main Dishes, Soups and Sides; Desserts and Snacks; and sections on measurements, meal planning; helpful information on kitchen aides and checklists and such for teaching your kids basic cooking skills. So not only is this a cook book for mom, it can also double as part of a Home Ec class for children!
You can buy this cook book either as a coil-bound physical book, or as an ebook. I reviewed the ebook and the one real complaint I have is that the page numbers in the index to not line up with the actual page numbers. So it was difficult to find specific recipes.
There are links to sample pages and recipes on the
site
. You can also read what other Molly Crew Members had to say on the
Schoolhouse Blog
. Some of them reviewed other ebooks from Everyday Homemaking.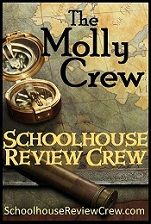 DISCLAIMER:
I received a free download of this ebook for the purpose of this review. All opinions are honest and my own.