My wrap up post this week is late because our weekend has been filled with a tummy virus. Three out of four kids have been taking turns wrestling with this bug. That means that I have been busy handing out puke bowls, cleaning up said bowls, laying out towels, giving extra showers, making banana milkshakes and toast, cuddling pitiful children, washing, washing and washing my hands, and entertaining the last kid standing who has been rather bored without all of her playmates, not to mention dealing with her sense of impending doom. Oh, yeah, and getting ready for school next week, too! Thankfully, the kids waited till the weekend to start all this fun, so that, not only did we not have to worry about school, but Daddy was around to help.
Before we fell ill, however, we managed to put in a full and rewarding week of school.
In math, Kaytie and Nate started division with some slight shock of how easy it actually is. Daniel took his very first math test (we haven't done tests since we left Horizons, lo, all those many years ago, but this year I decided to give them just for fun) and made a 100! He was quite proud of himself. Abbie started place value to the 100s place.
In grammar we wrapped up prepositions with a touching on prepositional phrases and a fun game that involved the kids acting out whatever propositional phrase I said.
In history, we started reading
Pocahontas and the Strangers
, which is awkward to read aloud, but the kids don't seem to mind. I had some projects planned, but they all got pushed back to next week.
In science we discussed rotation and revolution of the earth with
this
idea, and we cut, colored and glued these cute little models of the layers of the earth. We spent a lot of time discussing and learning about the layers and discovered some interesting facts.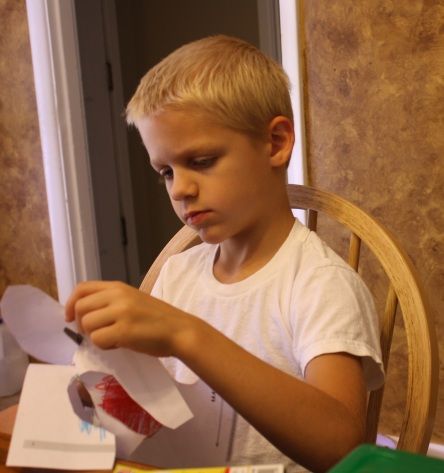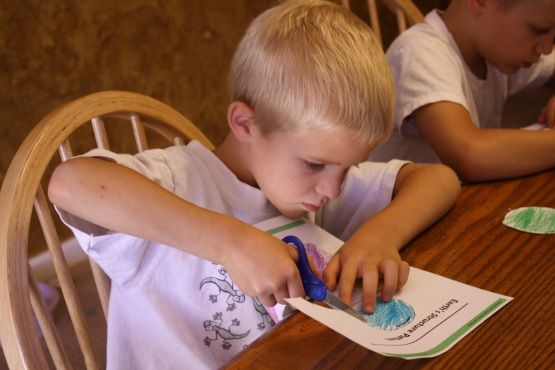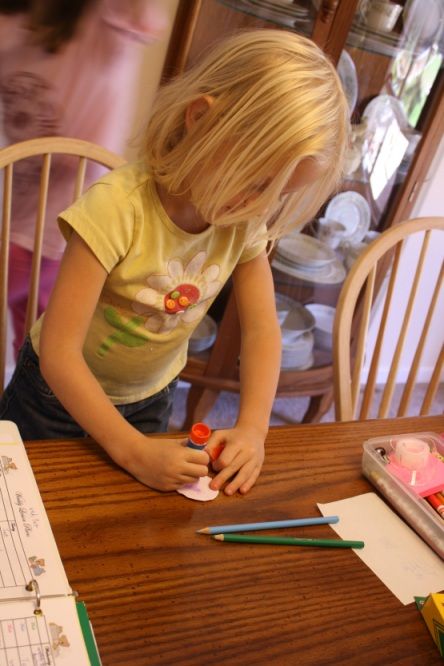 In geography, we were in Switzerland, so we yodeled, talked about neutrality, St. Bernards, and the Alps. I was pleased when, this weekend, the kids saw an alpine-horn on tv and knew what it was! Yea for culture!
We also listened to Speekee, had fun with Latin, practiced our piano and did some art and P.E. The most exciting part of the week, however, was the start of soccer practice!
Some of us had a rough start and had to get a pep-talk from Daddy on the phone...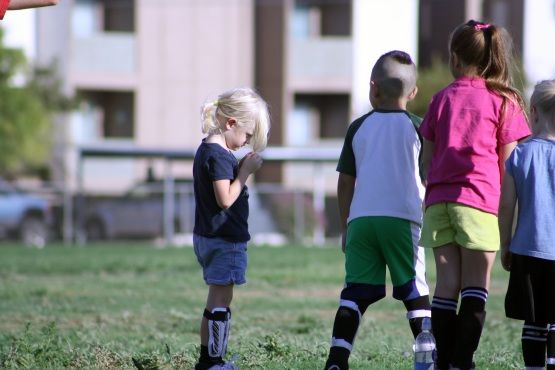 but eventually pulled ourselves together enough to have a great time. The rest of us just jumped right in and started kicking that soccer ball!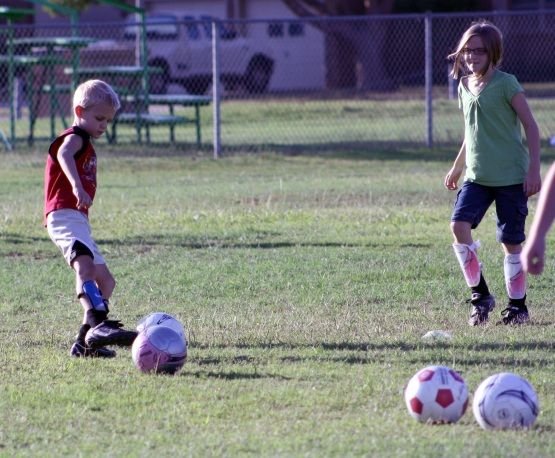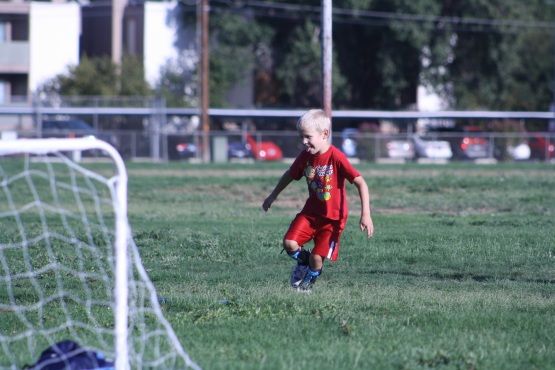 Kaytie, of course, is always on the lookout for a new friend.