When I was a child, I was an avid reader, and as I was rapidly reading up everything available in our house, I distinctly remember my brother handing me new book to read. He told me it was about a group of boys who had adventures. I remember turning up my nose, "I don't want to read about
boys
!" But I was pretty desperate for new reading material, so I finally gave in and started reading the book. It did not take long at all before I was hooked. Not just on the book, but on the entire series. These stories, The Adventures of the Sugar Creek Gang, written by Paul Hutchens in the 1940s, are about a gang of boys who "live and play on the banks of Sugar Creek", who learn important lessons in honor, courage, loyalty and most importantly, having a relationship with Jesus. There are six boys, ranging in age from about 7 to about 14, and throughout the series they have many adventures. I loved these stories because the boys were real, authentic kids with fears, failings and foibles. Their parents (and other Christian adults) were always available for guidance and wisdom and the boys did try hard to obey and do the right thing even when it was difficult. The stories are also filled with many science tidbits, literature references (one of the boys memorizes and quotes poetry at the drop of a hat), practical life-skill type of information, and, best of all, how to become a Christian and how to live like one. These are timeless stories, classics, really, because not only did I love them, but my children do, too.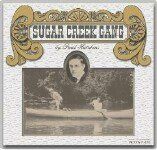 Since I loved these books and read them so often that they are an intrinsic part of my childhood, I was thrilled when we were asked to review
Beloved Books
' audio books of the Sugar Creek Gang. Kaytie and Nate had read the books I own, so they were excited, too. We were sent
Volume One,
which contains the first six books in the series, and we could not wait to pop them into the CD player. Our expectations were high, and we were not disappointed. The CDs are read straight from the book, by Paul Ramseyer who did an excellent job of reading, making each boy sound just like what we thought he would sound like. The quality of the recording was top notch. We have absolutely no complaints about these audio books!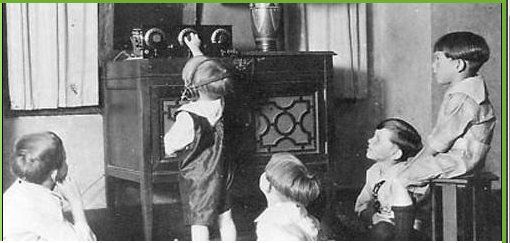 There are
six volumes
of the Sugar Creek Gang audio books, and each contains six of the books on 12 different CDs. We are wimps when it comes to sitting and listening, yet we were easily able to listen to a CD in a sitting. (I'd say roughly an hour?) And the kids would often beg for more. Here is what they have to say about these audio books:
Kaytie:
I like the Sugar Creek Gang because it's a Christian gang and it goes deeper into Christianity than I normally think in my own mind... daily. I liked listening to the different books. I thought the guy who read did a good job and had a good voice. I recommend these audio books. Highly.
Nate:
I love it because it has lots of exciting parts. I learn a lot of fun stuff, too. There is nothing I didn't like about these CDs.
Dragonfly is my favorite of the gang.
Daniel:
I like it because it is funny sometimes and a little exciting and that's all. I would recommend these books to both boys and girls.
Abbie:
It was cool because it talked about stories and I loved it. It was awesome because there was a baby bear, and his name was Triangle, he was my favorite.
However, you don't just have to take our word for it: you can listen to a free sample
here
. You can read what other Crew Members think
here
. Then you can order some for yourself,
here
. Seriously. These are awesome stories with quality content that will impact your children's lives in a positive way.
And as a special treat for readers of Four Little Penguins, I have a coupon code good for 20% off your entire purchase:
penguins-20
DISCLAIMER:
We were sent free CDs for the purpose of this review. As always, our opinions are honest and our own.