History has always fascinated me. I love hearing the stories of people long ago and discovering how they lived and what prompted them to act the way they did. I strongly desire to pass this love on to my children. I especially want them to know and appreciate the tales of sacrifices and heroism of the people who founded America. Our freedom is not a common thing, and it was hard-won by men and women who believed in their faith so strongly that they dared to live it. So I was delighted to be asked to review
The Pilgrim's Story
by Dayspring.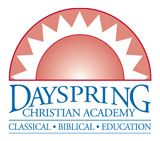 Dayspring Christian Academy
is a Christian school in Pennsylvania that uses the Principle Approach model. Recently, they began offering an online course about the Pilgrims and their Providential (God - directed) journey to the New World in pursuit of freedom to practice their faith. This course, The Pilgrim's Story, is a self-paced, interactive study aimed at children in grades 3 to 6.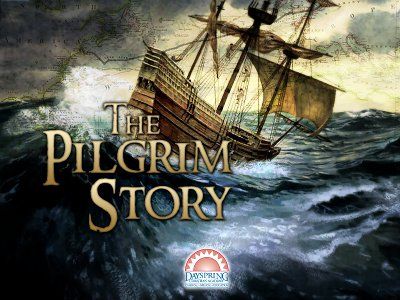 Internet access is required for this course, as it is all done online. Also needed is the ability to print off worksheets, note taking sheets, maps, copies of documents, and vocabulary lists to compile in your student's binder. Also available for some lessons are recipes and the occasional craft idea. But basically, a computer and a student are your main requirements and very little teacher involvement is necessary. You can access the course at any time that is convinent for you, it is not a "class" that meets a specific time. The course costs $99 and you have access to it for six months after you register. You can use it with any or all of your children and there is no limit to how many times you can view a lesson.
The course is divided into Five Units along with an Introduction to start you off and a virtual field trip to wrap up. The Units have varying amounts of Lessons, but each Lesson takes about 45 minutes, and consists of a slideshow of pictures, maps, and text to go along with the narration of the story. The male narrator has a calm, cultured, and easy to listen to voice. The slideshow pauses in natural breaks and the children may either click Next or go back to the start of the previous break. Don't tell my kids, but you can also fast forward to the start of the next break, if you like. While the narrator is talking, the Next button is red, and when he is ready for you to go on, it turns green, so they have not even noticed the fast forward arrow. I can not tell you how greatly I appreciate this feature, since it keeps my little boundary-pusher from skipping ahead just because he can. At times in the lesson, questions would be asked, and the kids could answer them by clicking on the correct answer. They really enjoyed this because they have always loved showing off what they know. There are also little games to play, and times when they clicked on icons to view more in-depth information in bite-sized pieces. I liked that on these pages, they were required to click on all the icons before moving on.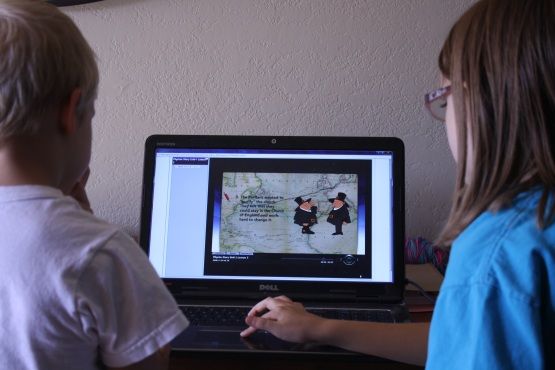 I offered this study to my 8 and 9 year olds, and, after a quick "how-to" session, mostly left them to manage it on their own. Since this was an "extra" for them, and neither are strong on handwriting, but find it easy to remember what they hear, see, and tell back, I did not bother with the note taking sheets, worksheets, or mapping exercises. I think these would be the perfect addition to the course for older kids, though. I set them down each day and let them listen and learn. I did sit with them when they took the tests at the end of each Unit. For these, there is an option to take either an essay test or a multiple choice test. Since we are on the young side of the age range, we opted each time for the multiple choice. I liked the fact that we could, at the end of the test, review our answers and see, not only which ones we got wrong, but what the correct answer was.
We have not completed this course, but are about half way through. The kids are loving it and remind me every day that they need to do another lesson. The younger kids often hang around and listen in, which I think is great! :) I am thrilled that they are all enjoying
The Pilgrim Story
and that they are learning so much about not just the events but how God worked even through the hard times to accomplish His purpose in founding this country. I am hoping that Dayspring will produce more of these courses and make them available!
The kid's opinions:
Nate:
It's my favorite part of school, now, because it has all of those activities. I learned that the Pilgrims didn't wear black and white costumes all the time, and that the first time they tried to get to Holland they were betrayed by the ship's captain and turned over to the King.
Kaytie:
I like it because it teaches me a lot about the Pilgrims. Things I did not even know! I basically thought before we started that the Pilgrims left England and came to America and started a new colony, which is true, but there are a lot more details to the story! The only part I don't like about it is that the lessons are a little long. I would recommend it to parents who want to teach their kids more about how America got started and to kids who want to learn more about the Thanksgiving story
.
You can read what other Crew members have to say
on the Crew Blog
and you can see a short trailer of the course at the bottom of
this page
.
DISCLAIMER: I received a 6 month subscription to this course free of charge for the purpose of this review. All opinions are honest and my own.