This year, we tried something new with history.
We have always used Story of the World and I have always loved it. It was quick, easy, and pleasant to read aloud the stories. The activities were simple and engaging. It came with plenty of map work and coloring pages. And the kids never complained about any of it. Perfect, no? Well, except for the fact that after a couple of years of learning history this way I finally had to admit that the kids weren't really learning anything. They enjoyed it at the time, but after a week or two, they had no retention of any of the names or stories that we had just worked our way through. I was discouraged.
So, I started researching for better options. I have always loved history. But I was homeschooled. And when it comes to history, I was unschooled (although we most certainly did not call it that!) I learned my history by reading. Fiction, historical fiction, non-fiction, encyclopedias, kid magazines, and whatever else I could put my hands on. I learned history through stories about people. I thought this is what would happen for my kids through SOTW, but then I realized that the pace was much too fast. It wasn't deep enough or slow enough or reviewed enough to make any impression on their shiny little brains.
As I looked for something else, I knew that we wanted to use stories and that we needed projects to go along and that I wanted map work included. I looked at Sonlight. But, oh, it was so expensive! And the Core that I wanted to do was not a good fit for my age spread of 6 to 10 year olds. I looked at My Father's World, and indeed, nearly bought it, but again, the expense made me hesitate. On second look, I decided that there weren't enough books included to satisfy us. What I wanted, I realized, was something with nothing but history and nothing but books. I didn't want a spine/text book and I didn't want my history watered down with literature and science extras. What I wanted, specifically, was a booklist, and some ideas for projects and mapwork. And none of that, I realized, was stuff I had to buy. So I started with Sonlight's booklist, used the search feature on my local library's site, added in some ideas from
here
and created my own booklist. I used the last few weeks of summer to pre-read the books and then organize them into a schedule so that I could have some sort of reasonable idea when I would need them and what we would be studying when.
Then I hunted around on the Internet, drawing heavily on Pinterest and other favorite sites to select some projects that I thought would interest the kids as well as cementing the information in their minds. I also pulled from my recollection of STOW's mapping pages to create some of my own for this particular history period. And I popped those projects and ideas into my schedule to line up with the books that we read.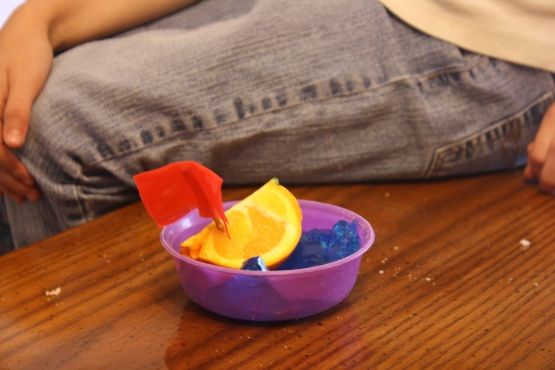 And this method of learning History has worked so incredibly well for us! And we fully intend to continue learning our history this way.We have not done it yet, but I intend to add Homeschool In the Woods into the mix, as well. Hopefully, then I won't have to work so hard planning!