I've always liked the
7 quick takes posts
, so I thought I would give it a try...
(please ignore the fact that it took me much longer to write than I thought
((three days! shhh! don't tell!))
so it isn't posting on Friday and the "today"s and "yesterday"s are a little messed up but I'm not willing to go back through and figure it out and change it because then it might take an entire extra day to actually post this)
1. Kaytie is moving up into a "middle school" class at church. She is in 5th grade, and 5th graders are included in this new class, and her BFF, another homeschooled ten-year-old who is 5th grade is going, so I'm letting her go, too. In reality, it is not a big deal. We (her parents) trust the youth leaders, like the other kids in the group, and realize that she is emotionally and spiritually ready to move out of Kid Church into something a little more serious. But... it seems like just yesterday that she was a grinning, drooling baby who could say only "Mama". I knew that she would move up soon, but I was thinking fall at least, and maybe even next year! Sigh. It does make me feel better though, that both my nephew and niece (who also should be a whole lot younger than they are) are both in shock and denial as well at how fast she is growing up.
2. We are on the journey of eating more healthily. Which for us means more whole foods. So we bought a rice cooker and I have been playing with it. I love that it also steams veggies. I have kids who seriously love steamed veggies, although they seem to have each given their hearts to a different vegetable. Naturally. I also love that I can make extra rice and then use it for quick breakfasts and lunches (for me) and snacks (for the Dad). The Dad used it for making fried rice one night and it was seriously delicious. He is a better cook than I am, although he tries to deny it.
3. I am not a "spoiler", yet I am surrounded by people who are spoiled rotten. Th Dad spoiled the big kids. The big kids spoiled the little kids. And now the little kids are spoiling the dog. I found her today, cuddled up on the couch with pillows and blankets AND her bowl of dog food, crunching away. Daniel and Abbie hovered on either side, eager to fulfill her every desire. It is insane.
4. I signed the kids up for another season of soccer today. This will mean that we something going on outside the house Every. Single. Day of the week. I just wish someone would ask me about socialization so that I could laugh hollowly at them. But the kids are excited. Kaytie is extra excited because we requested that her BFF (see above) be on the same team with her. Now they have to wait 3.5 weeks for the first day of practice. Because yes, they have already counted...
5. Every now and again, I am reminded at how stupid it is to whine and complain about the trials in my life. I am so abundantly blessed with a loving God, healthy, happy kids and an amazing husband. I even have an abundance of unimportant blessings: a home that I love in a city that is family-friendly in a country that is safe. We have clothes to wear, food to eat, fun stuff to do everywhere we look. And yet, I complain about a few things that I do not have. I'm thinking that I should do a series of blog posts of thankfulness NOT in the month of being thankful.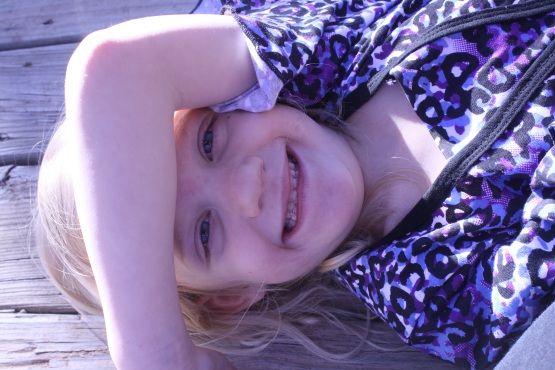 6. Kaytie can make brownies all by herself now. So this morning, she invited Abbie to be her assistant and she is teaching Abbie how to make brownies. It cracked me up that her first words were, "Now, the most important rule of cooking is..." And it made me smile that she explained the importance of getting out all the ingredients first thing. My mom taught me that. I taught her that. Now she is passing it on.
7. And it made me smile that Nate's co-op teacher hunted me down at the field trip yesterday to tell me how much she loved having him in her class. She used words like "sweet" and "polite". From the day he learned to crawl (and simultaneously figured out that he had a mind of his own and the will to use it) I have worked to hear those words. He is an amazing kid, brilliant, funny, with the most potential of all of my children, and he is going to be an awesome man... if he survives that long. I will leave it at that because if you have a similar kid, you will understand. If you don't, nothing I say will help you understand. :) If you have a similar kid, you will also understand why her words made my day!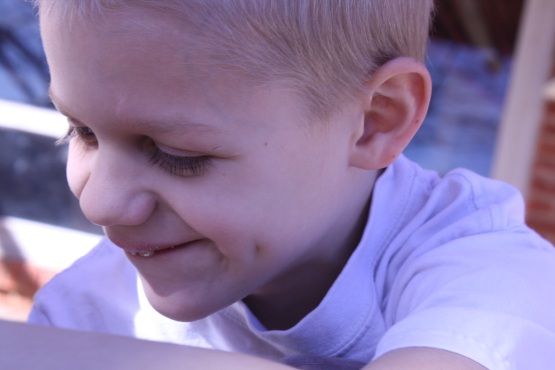 On the other hand, how could anybody resist those lashes and that dimple and that grin?