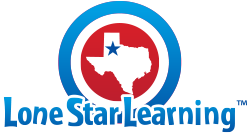 Have I ever mentioned here that I am very, very, very, bad at math? I hated math as a child and the manner in which I was taught math might have had something to do with that. But I am not really here to talk about that today. I only bring it up to point out that while I can do some rudimentary math formulas (I can add, subtract, multiply and divide for example) I do not know any math vocabulary. When someone talks about polygons, subtrahends, divisors, trapezoids, x y coordinates, etc. I really have no idea what they mean, I have to go look it up. But naturally, I want my kids to be better educated than I am, and to not have to waste their time looking this stuff up like I have always had to do. So I was excited when we were asked to review
Get the Picture Vocabulary Cards
from
Lone Star Learning.
We received the Set 1 Word List
Target Vocabulary Pictures
(math) and the Set 1 Word List
Science Vocabulary Pictures
. These are beautiful cards, on heavy paper like card stock, but with a glossy front. They are sturdy, but not indestructible.
As you can see, the idea is to illustrate the vocabulary word with a picture, giving the student a mnemonic to aid in the retention of the meaning of the word. These cards are also intended to help in the spelling of the words. It also helped my kids figure out what the word meant in the first place.
The cards came with a short list of suggested uses for the cards. Our favorite method was to spread them all out. Then I would read the definition aloud and they would try to be the first to guess which card matched that definition. Competition is a BIG motivator around here. This was an easy enough game for the science cards, but proved a little bit harder with the math cards, since some of the vocabulary words referenced topics that we had not yet covered... x-y co-ordinates for example. The cards are intended for kids in first through eighth grade, so naturally, there would be stuff we hadn't covered yet. But that wasn't a big deal at all. I just tucked those cards away for later and we focused on what we were ready to learn. In fact, I sorted the math cards into three piles: terms that Daniel and Abbie were ready to learn; terms that Kaytie and Nate were ready to learn; and terms to save for later.
We also just looked at and discussed each word/picture. Especially the ones that were new to them. They loved looking at the cards with the terms they already knew and figuring out why that particular picture had been used. And they loved it when they were able to figure out what the word meant by using the picture! Kaytie especially enjoyed just sitting and looking and reading and thinking.
The definitions to each word was provided (alphabetically) on an included slip of paper, but I wish they had been either printed on the back or put on sturdy cards for the kids to match. We wrote most of them out on index cards, but that was messy and time consuming. If the kids were older, it would probably have been a more productive endeavor. But we
were
able to then match them with the picture.
Each set of cards cost $29.99 for the small size and $34.95 for the large size. The science cards in the picture above are large. The math card Kaytie is holding below is small.
We thoroughly enjoyed these cards and heartily recommend them for quality and enjoyable learning. Other Crew Members reviewed these cards, or Latin and Greek cards, or the online product provided by Lone Star Learning. You can read those reviews
here
.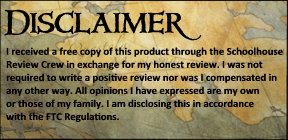 (Oh, and yes, I have learned a lot of new math terms, too! So these were really well appreciated around here! I wish I had had cards like these as a kid.)