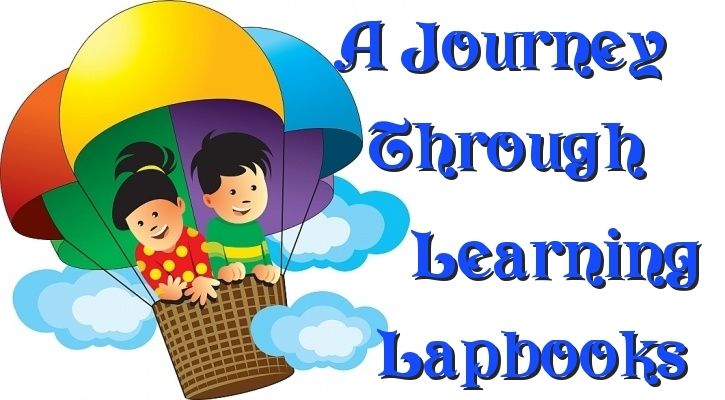 I've heard about lapbooks for years. I have read about them, explained them to people, encouraged other moms to use them, used curriculum that had them included, and even attempted to make some from scratch. But honestly, I have always really been a little afraid of them and never really used one in the manner intended. We might fill out a booklet here, or do a notebooking sheet there, but I have never been able to summon up the courage and really, truly, completely DO a lapbook. Well, not until we were asked to review one, anyway.
A Journey Through Learning
sent us three lapbooks and a study guide, expecting us to use one completely and look over the others. We received:
Letters, Colors and Shapes
which is for ages 3 to 5
The Earth
which is for grades 1 to 4
Knights and Castles
which is for grades 2 to 7
Astronomy and Space
which is a unit study for 2 to 7
I received the products as a quick and an easy download of PDFs.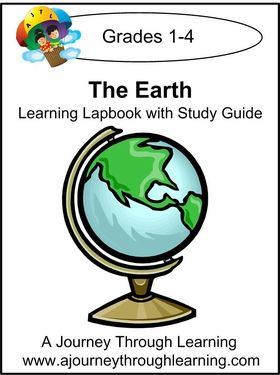 I chose to use
The Earth
, because we had just finished studying about all the topics presented and I thought it would be perfect for a fun review! The Earth covers the topics of seasons, the ocean, mountains and valleys, the layers of the earth, the "spheres" (lithosphere, biosphere, hydrosphere, and atmosphere), the water cycle, how mountains are formed, and volcanoes. Each topic has a few paragraphs of basic information and a booklet or small chart to fill out.
What I really liked about A Journey Through Learning's method, though, was that everything was laid out in great detail. Not only are there instructions on how a lapbook works and how to put one together, there is a diagram showing you exactly where everything goes. Also, the pages with the booklets show exactly where that particular booklet is supposed to go in the folder.
And at the end of each PDF is a short booklist, songs, games, activities and other ideas for filling out your experience with the topic.
We thoroughly enjoyed this lapbook! Since we were using it as review, I didn't worry about the additional activities at the end of the lesson, we just put together the lapbook. I believe Kaytie could have done this completely on her own, but we did it as a group. First, I read page of information provided for each booklet. Then they narrated back while I did all the writing. (This was so that they could all read it, later, as well as just being faster.) Then they split up the work of cutting, coloring, stapling and gluing.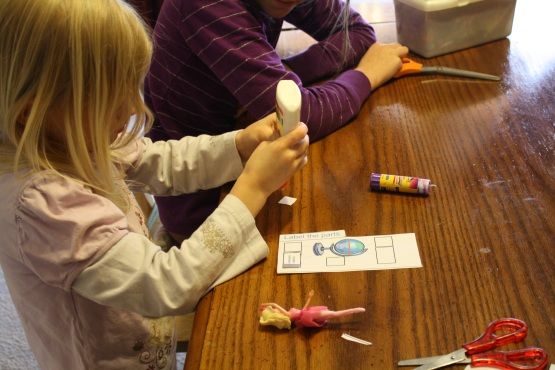 I have plans of giving Kaytie the Knights and Castles lapbook to complete on her own, because she needs more projects to do independently and I think this one would be awesome for her to do that. I looked through it and it contains information on: the fall of Rome; a knight's weapons; armor; and how they dressed for battle; heraldry; castles; and the lifestyle, housing, and Christianity in the Middle Ages. I'm excited to see how well she does!
We really enjoyed this product and I'm already looking for more that go along with our interests and topics that we will be studying in the future.
You can purchase these
lapbooks
for $13 for an instant download (what I got), $14 for a CD, or $21 for the lapbook already printed. Which I think is a fantastic price for what you receive!
You can read what other Crew members thought at the
Crew Blog
.