Around here, we love asking questions and finding answers. We love mixing substances and watching what happens. We love exploring nature. We love experiments... especially the ones that explode. In short, we love science. We are often frustrated by science curriculum that expect us to learn more by reading than by doing, or by experiment books that tell us exactly what to do and what to expect and leave us hanging when we don't get the same results. So we were all very excited when we were asked to review
Supercharged Science.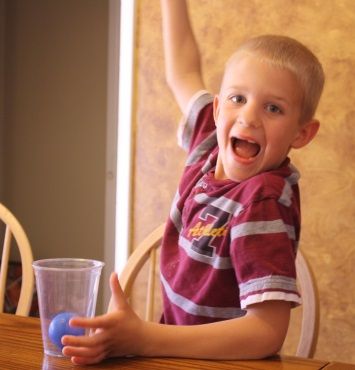 The e-science online program
seeks to put science into the hands of the students. Aurora Lipper is a rocket scientist who, while teaching at Cal Poly State University, realized that her students were bored by science. She decided that it was because of the way they are taught science, so she created her own type of science lessons that eventually became
Supercharged Science
. It's a collection of lessons with videos, instruction and experiments that you can use either as a supplement or as your complete science curriculum. There are 19 (soon to be 20) Units of topics, such as chemistry, thermodynamics, electricity and magnetism. In addition, there are units on the scientific method, mathemagic, science fair projects, and just basic information/tips on how to teach and learn science. I learned so much just reading through this information that it has revolutionized our science! For example, I learned about the 18 key scientific principles, how to create a scientific atmosphere, how to explain the scientific method to the kids, and how to set up science journals for them.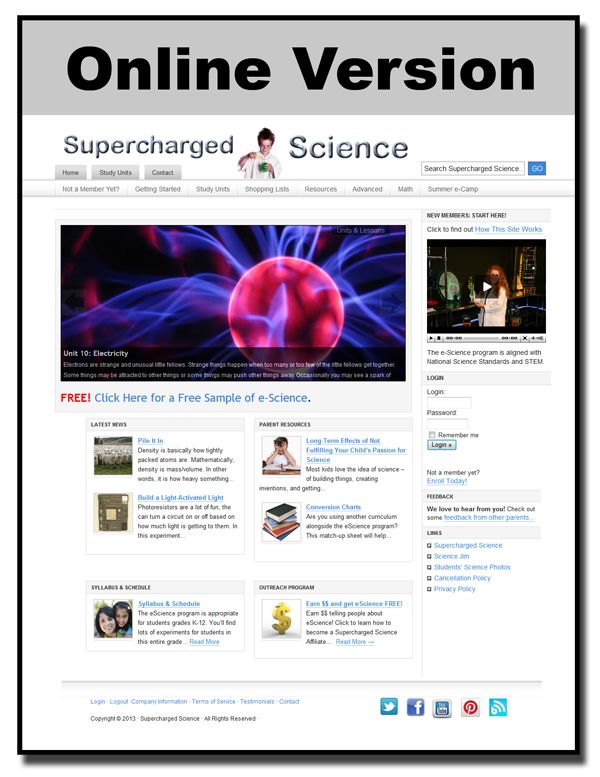 Each Unit is divided into lessons, which are further divided into Introduction, Reading, Experiments/Videos, and Exercises: which is really just questions which the kids should have discovered the answers to as they read, watched and experimented. There is a PDF of the lesson plans for ease of printing or reading off of an e-reader. The lesson plans contain a complete materials list and everything you need to present the lesson to your student.
One of the more unique aspects of this program is that right in the units you have the ability to comment, ask questions, or even just read the questions and comments that others have written and Aurora's answers. I thought this was very cool.
I also really liked that in the videos she would sometimes offer different suggestions of materials and explain why they would work as well. Or, if the materials had to be a specific way, she would explain why.
But my favorite thing about this program is that I don't need to know science to teach it to my kids. She explains everything and, as I mentioned before, can and will answer any questions that come up. The kids who can read can do this entirely on their own. They can watch the videos, read the material, and perform the experiments without me, so not only do they not need me to teach them, they don't have to wait on me to be available, either.
The videos and information are presented simply enough that my six year old daughter was engaged and educated. But the lessons were meaty enough that my ten year old and even my science-loving nine year old son were intrigued and learned a lot as well. There is further information, experiments, and questions for older students, so this curriculum is good for the entire family.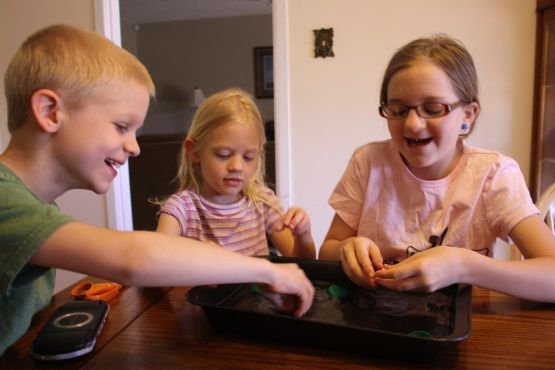 As reviewers, we are tasked with exploring the product and describing it to you, the reader, but honestly, even though we have roamed around this site for several weeks, I'm not sure that we have plumbed the depths of what
Supercharged Science
has to offer. There is just so much there.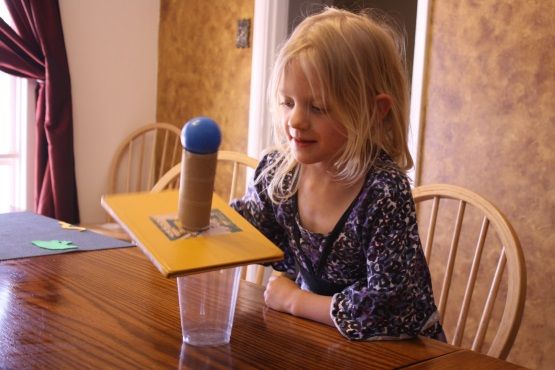 We used
Supercharged Science
as a supplement to our regular program. I helped them all with watching some videos and playing with experiments (there were many that I did not need to purchase anything so we could do them as soon as they caught the kids' eye. Some, however, did require some shopping before we could indulge.). I also just let Kaytie and Nate roam about the site on their own. They both enjoyed that thoroughly! Since we were just supplementing, the videos and experiments are where we spent the bulk of our time, but we learned a ton just from listening to Aurora explain and demonstrate. I never felt talked down to, but she broke all of the concepts down into easily-understood language. The videos had quality sound and we could see everything we needed to clearly.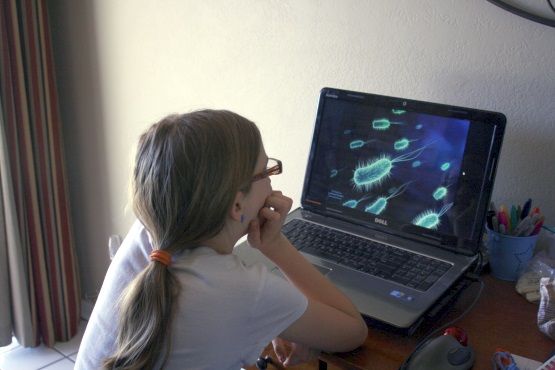 If your family is all 8th grade or lower, like ours, then you can purchase membership to Supercharged Science for
$37 a month
. If you need 9th grade or above, your membership will cost
$57 per month
. When you first sign up, you get access to the first seven units, and two new units are added to your membership each month that you remain.