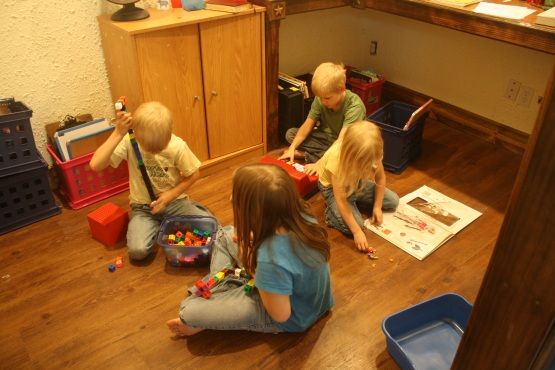 The time of year that catalogs come in the mail and moms start finalizing their decisions for next year. I am kinda sad this spring because everything we used last year worked so incredibly well for us. It was a most smooth-sailing year! But unfortunately, (or maybe not) that means that I have no need to hunt and research and explore for new and exciting ideas. Nope. With very few exceptions, we are just keeping on with what we have. Here is our list of what we are doing.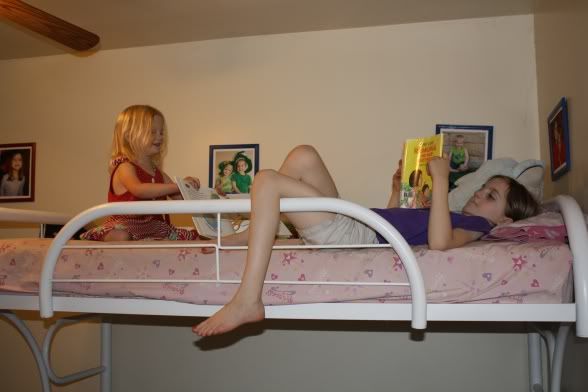 For
math
, we are continuing with
Math U See
. As I watch my younger children work through the levels, having never done any other curriculum, I am amazed at what a positive difference there is between them and the older two who suffered through "that other stuff" as they call it. Not only can Daniel and Abbie do more math and better, but they actually love math instead of dread it.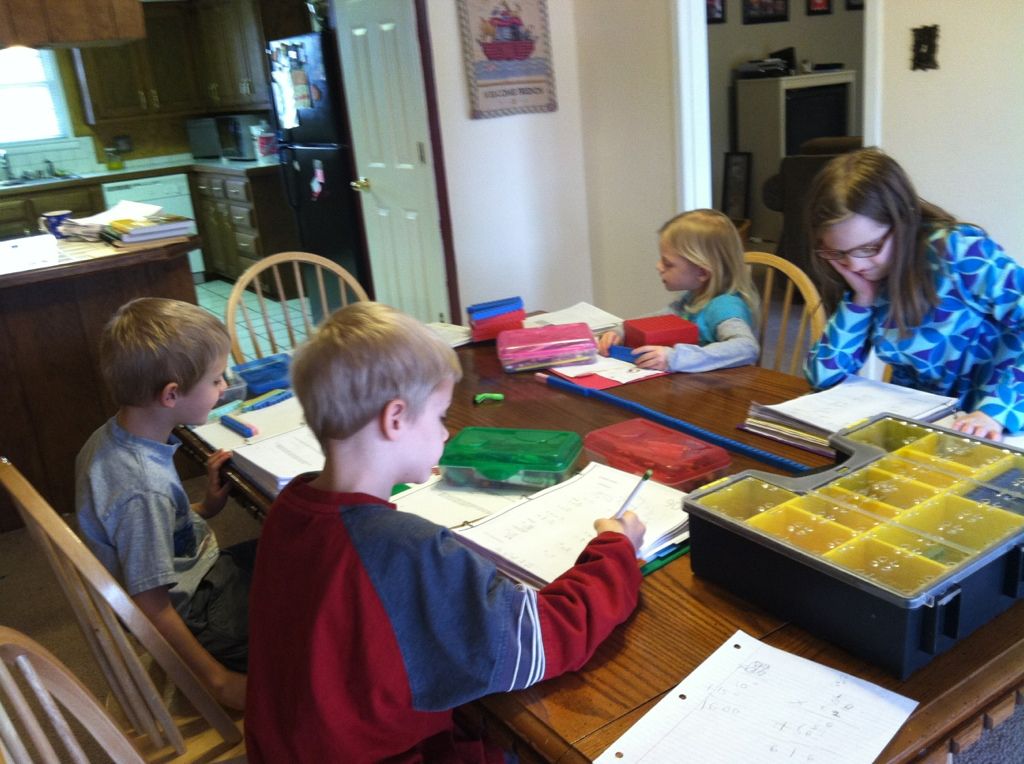 Grammar
is still kinda in the air. I already own
Rod and Staff Level 4
and Kaytie and Nate will probably do that... it's "free" after all... but on the other hand, we really liked
Easy Grammar
and I've been looking at
Winston Grammar
...
Daniel and Abbie will begin playing with nouns. I have some ideas and a white board...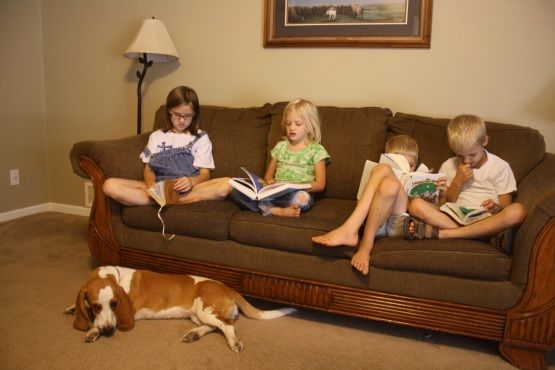 For
spelling
, Kaytie and Nate will be finishing up
All About Spelling
Level 3 and then moving on to Level 4. Daniel and Abbie might or might not be starting Level 1 (again). We are moving slowly through this curriculum because on hard days, spelling is one of the first things to go. It's the subject I am the least worried about because they are moderately good spellers and... well, dictionaries? spell check? texting spelling? Yeah, they'll be fine.
Kaytie and Nate will be finishing up their
typing
course,
Keyboarding for the Christian School
For
handwriting
practice, Kaytie has graduated to copying Bible verses (or anything, really, we just like the Bible verses idea) onto regular notebook paper. I let her chose what she wants to copy and require her to write two verses a day. Nate will be using
The Happy Scribe
. Daniel will try again with
A Reason for Handwriting A
. It was just too much for him last year and we scrapped it in favor of PAL and then some mommy-made stuff. Abbie will use
A Reason for Handwriting K
.
Science
is one of the few things we will change. We loved
Christian Kids Explore Earth and Space
, but it took a lot of prep work for me to feel comfortable with what Kaytie and Nate got out of it. So next year, we are going to try
Real Science Odyssey
. I like the way it looks and we are doing
Chemistry
just for Nate because it is kind of an obsession of his.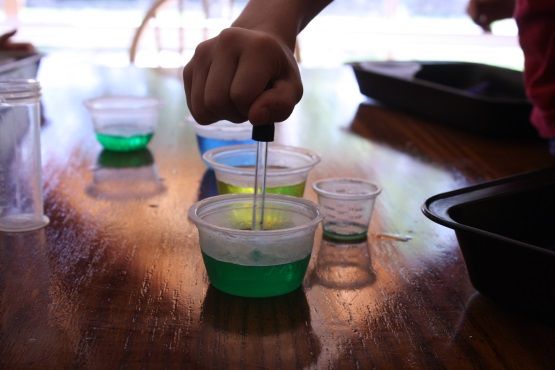 We will be
continuing
our
American History
course of reading, narrating, notebooking and whatever happens along. Hopefully, by then, we will be ready to start with the Westward Expansion and have an awesome time learning about pioneers, the gold rush, cowboys, etc.
Latin
will be
Visual Latin
for the big kids and
Song School Latin
for the little kids. Did you know there is another book out for Song School Latin? I'm hoping to get it when we finish up book one.
Music
will be
Adventus
, of course
I'm kind of excited and hopeful about
art
this year. I have three who love it and one who doesn't. I wish I knew more about how to teach it. But this year, the three who love it are all taking drawing classes at our co-op. All of us are happy about that. :) The one who doesn't love it took an art history class last year and really enjoyed it. So we are going to delve into that a little bit more and see how it goes.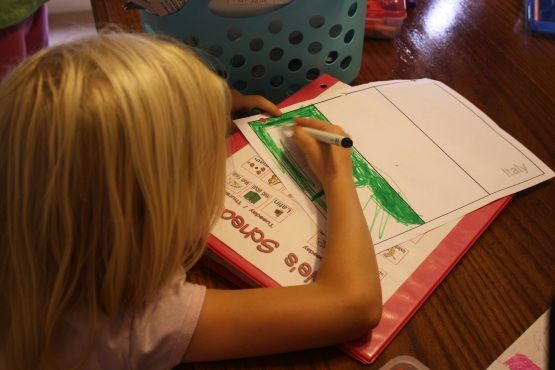 I'm hoping to put some more effort into
Spanish
next year and learn a lot more than we did last year! I have several programs at hand that I can mix and match, but I would really like one that I didn't have to plan, but could just open and go. So while I'm not completely sure exactly what we are going to do, the plan is to learn lots of vocabulary. I don't care so much about reading and writing Spanish as much as I want to them to be able to speak it well.
So that is our plan for the fall.