We love to read around here. It is our favorite thing to do. So we were quite pleased to be asked to read and review a series of books about a little Amish girl called Lily.
Baker Publishing Group
is a collection of publishers that strive to produce quality Christian materials from fiction, self-help, ministry materials, Bibles, and much, much more. The two books we were sent were written by Mary Ann Kinsinger and Suzanne Woods Fisher. They are the first two books in a series and their titles are
Life with Lily
and
A New Home for Lily
.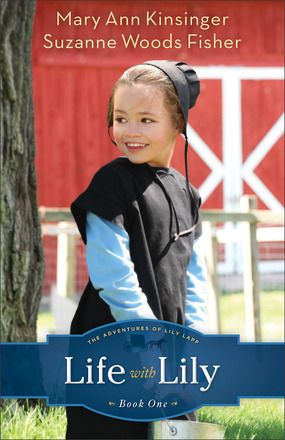 They tell the story of a small, Amish girl named Lily Lapp growing up on a farm with her parents and her little brothers. I never really know in a book review how much to say without giving away parts of the story, so I'll just start by saying: we loved these books! They were engaging, cheerful, full of information about Lily's way of life. The story, told from Lily's point of view, starts when she is only five years old and recounts the day-to-day adventures she has as she grows. Lily is curious, obedient, imaginative, and full of fun. She is just the sort of little girl that I am happy to have my kids read about. Lily's parents are wise and loving and expect cheerful obedience from their children. They treat their neighbors with love and respect and my favorite part in the story is when Lily once came to her mother with a story of how mean her teacher was to another child. Her mother's immediate response was to pray for the teacher. Action was taken, too, of course, but I appreciated the author's demonstration of Grace and Love in action. Life is not perfect for the Lapps, but they face it with a hard-working optimism that I can only hope will inspire my kids to do the same.
In addition to simply enjoying the story and getting to know a good friend in Lily, we learned a lot about how the Amish work and live. The stories are full of details of daily life, from planting the garden, to washing dishes, to going to church and school. Many adventures are had, from broken arms to visiting grandparents to picking berries to starting school to getting a new pony. Kaytie has a fascination with the Amish and Mennonite culture, so these books were right up her alley.
The suggested age range is 8-12, which is, in my opinion, right on as far as reading level, but my younger kids loved listening to it being read aloud and I, (much, much, older than 12) enjoyed them very much. It takes longer to read aloud than to read to one's self, so although Kaytie and I have both finished reading them, I am still working through them with the younger ones. Kaytie was willing to share her opinion with you:
Kaytie:
I liked them because it gave me a view of how the Amish live. She started out younger than me, but she grew up in the books. There are a lot of exciting adventures in these books. There wasn't anything I didn't like about them. I would recommend them to kids who want to learn about the Amish or who just like a good story. I can't wait until I get a chance to read the next books.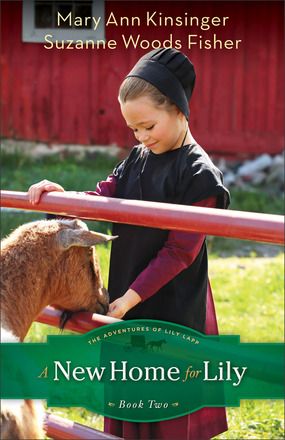 You can purchase these books as a paperback or an ebook for $12.99 a piece and you can read an
excerpt here.
We really really loved these books, but don't just take our word for it, read what the rest of the Crew has to say: