I learned to read early in life, in fact, I don't even remember it. I do, however, remember when I was about six years old and a family friend gave me what was probably my very first chapter books. They were a series that she called "the Little House" books. I promptly fell so deeply in love with those books that those particular copies don't even exist anymore but fell to pieces from the sheer number of times that I read and re-read them. I could quote chunks of those books from memory. I was so delighted that my name was Laura and that I had brown hair and was a tomboy.
I haven't read these books in a long time, so it was quite a trip down memory lane to get the chance to review
Little House on the Prairie The Legacy of Laura Ingalls Wilder
from
Legacy Documentaries
.
Dean Butler, the man who played Almanzo Wilder in the tv series: Little House on the Prairie, has produced several documentaries about Laura and her family.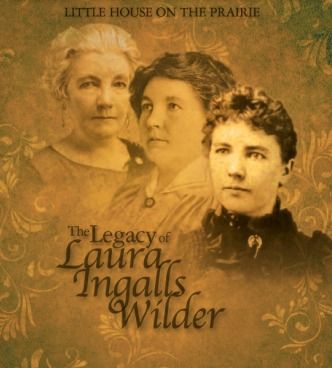 As a fan of the books, and the tv show as well, I was not disappointed in this documentary. It was really mostly about the years after the books, what happened to Laura and Almanzo after their marriage and how she went about writing the books and getting them published. I was fascinated to learn that, one, she didn't start writing until well after she was married and two, her manuscripts were rejected several times and almost never got published at all because when they were finally accepted, the publisher went out of business! As the story of how each book was published is told, it is pointed out how Laura's story departs from her real life and the reasons why she left some parts in and other parts out are described. Which I thought was interesting, because as a child, I always just assumed that they were straight biographies!
The story is told with narration by Dean Butler and interviews with historians and experts. It is illustrated with video of re-enactments, drawings from the books, and real life photographs of the people and places from Laura's life, including her daughter, Rose, who was also her editor.
I thought the quality of this DVD was excellent. It had beautiful cinematography and told Laura's story in a heart warming and engaging way. I felt as though the spirit of the books and the reason why she wrote was honored and that the impact that they made was displayed. I think any adult, whether they "knew and loved" Laura or not would enjoy watching it! (Although it is hard for an old fan like me to really be a good judge of that.) My children were not as intrigued. They all watched it, but only Kaytie seemed to be really interested in it. So while I wouldn't necessarily recommend this for young children, I think any older fan of Laura (ages 10 and up) would thoroughly enjoy it. I know I did.
Included on the DVD are the bonus features: trailers for
Almanzo Wilder Life Before Laura
and
Pa's Fiddle
, (documentaries on her husband and her father's music, respectively) and a Director's Diary which talks about how this documentary was made. That was fascinating in and of itself! :)