Up to now, with the kids who are interested in creative pursuits, I, have mostly just let them have at it. I offer paper, paints, pencils, etc and they do their thing. But in the interests of adding a little more discipline into our days, which is where I think the kids are at in their journey, I decided to add in the CM idea of handicrafts. With three of the kids, that was easy. I picked up my knitting needles again and, with a couple of library books, started teaching myself to knit (again). This inspired Kaytie to grab the other set of needles and start learning herself. She has figured out casting on and is working on the knit stitch. So far she has made a lot of progress.
She took time out to teach Daniel and Abbie to crochet chains with their fingers. They spent hours crocheting long chains. Then they wanted to learn the second stitch, so I introduced them to a crochet hook and they slowed way down in their chain making.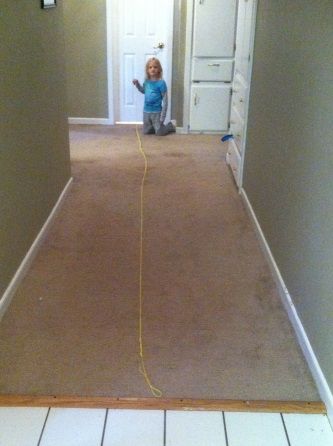 For Nate, handicrafts has been a little more difficult. I used the lists I could find on AO and elsewhere, but the only thing he was willing to try was woodcarving. Or photography. But at the library, I could not find books I liked about either subject. His dad has offered his assistance with carving and told me to get some soap to start. He also suggested the little known handicraft of computer programming for Nate... which seems like a good idea to me. Nate is fascinated with technology, he always has been, and the two programs that we used and reviewed were big hits with him! The point of a "handicraft" in my opinion is to teach them a skill that they can use their whole life to produce useful objects, and this definitely qualifies, especially since he has declared that his career goals all involve working with computers.
I am also looking at robot kids and at Lego creations, like this one made by Daniel,
We work on handicrafts in the afternoon, on weekends and whenever the kids pick it up and get to work!