I kinda fell behind a little bit on the Thankfulness Challenge, so I'm going to try to catch up a little by doing four today.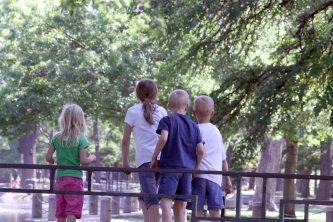 I am thankful for my four kids. I always wanted to be a mommy. That was my dream from when I was a little girl. I wanted a big family and though I only got four babies, they were/are definitely four of the best. :)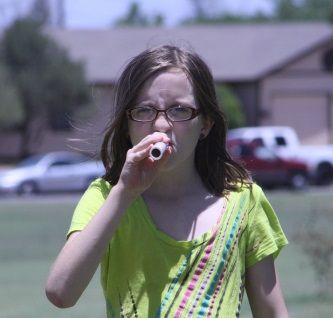 I'm thankful for Kaytie, the girl who made me a mom. She is fast growing into a friend, we share interests in storytelling, reading, crafting, and she is a huge help in my housewife job. She loves to cook, to organize, and dust. She jumps in to help with the laundry, vacuum, and lots of other chores. She helps me remember where we parked, what we need to add to the grocery list and what we need to take whenever we leave the house. She is our chatty little social butterfly. She loves people and has a knack for making friends. She is passionately loyal to her friends. Her love language is giving gifts and quality time. She is an incredible big sister, and her brothers and sister don't even know how lucky they are to have her. She is also the cautious one, the kid who likes lists, plans, rules and knowing exactly what is expected of her. I am so grateful that God chose me to be this girl's mom.
I'm thankful for Nate, the little guy who stretches me every single day. He is super smart and funny. He strongly believes that his way is the right way and if we would only listen to him, we would agree. His brain is always, always, always working. He loves to read, but prefers non-fiction, factual books to anything else. He is a fount of information, but at times his imagination mixes with his knowledge to such an extent that he can't always differentiate between the two, so he needs frequent fact checking. He loves technology and science. He is usually passionately interested in something, but it might not be the same thing he was interested in yesterday. He is our question-asker, our boundary pusher, or intellectual simulator. He keeps us on our toes.
I'm thankful for Daniel the boy who gave us a huge scare when he was born but turned out to be the healthiest and sturdiest of us all. Daniel is 100% boy. He loves dirt, bugs, noise, and being gross. He loves to build and design so Lego is his thing. He also loves to draw and color and is learning to knit and crochet. He is a great companion to his brother and a sweet protector of his sisters. He often tells them he loves them and likes to do nice things for them. He will eat anything and truly enjoys the flavor of his food. He is the one that is most likely to play alone and the least likely to insist on doing things his own way. He is our joke-teller, pet lover, scary bug killer, and Lego creator extraordinaire.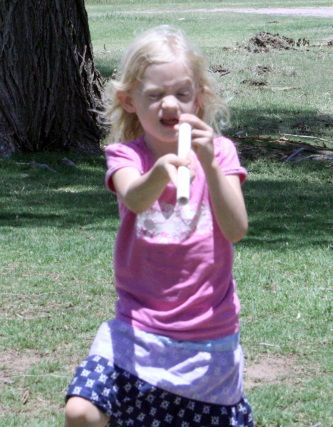 I'm thankful for Abbie, the sparkly princess. She was also a preemie and is still small for her age. She is into pink, sparkles, princesses, ballerinas, Barbies, frilly, sheep, drama, and lots and lots of laughing. Super shy in public, she is the center of attention at home. She loves to tease and tries very hard to be fierce. She is like an aggressive pixie... it is really hard to take her seriously because she is so small and so cute. She is our sunshine and rainbows, but has been known to provide the rain for those rainbows... She never walks when she can dance, is never silent when she can talk, and is never serious when she can laugh.
I'm thankful that I get to be the mommy for this rambunctious little crew.