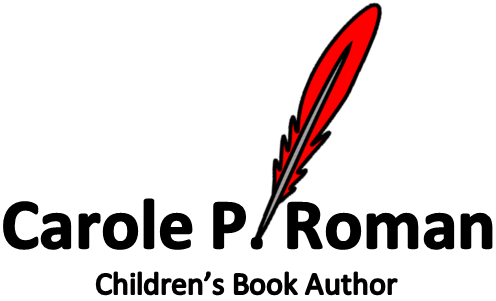 I love world geography. I love learning about other cultures. And I am avidly collecting items that help me teach this love to my kids. So I was happy to be asked to review four little books written by
Carole P. Roman
with
Away We Go Media
.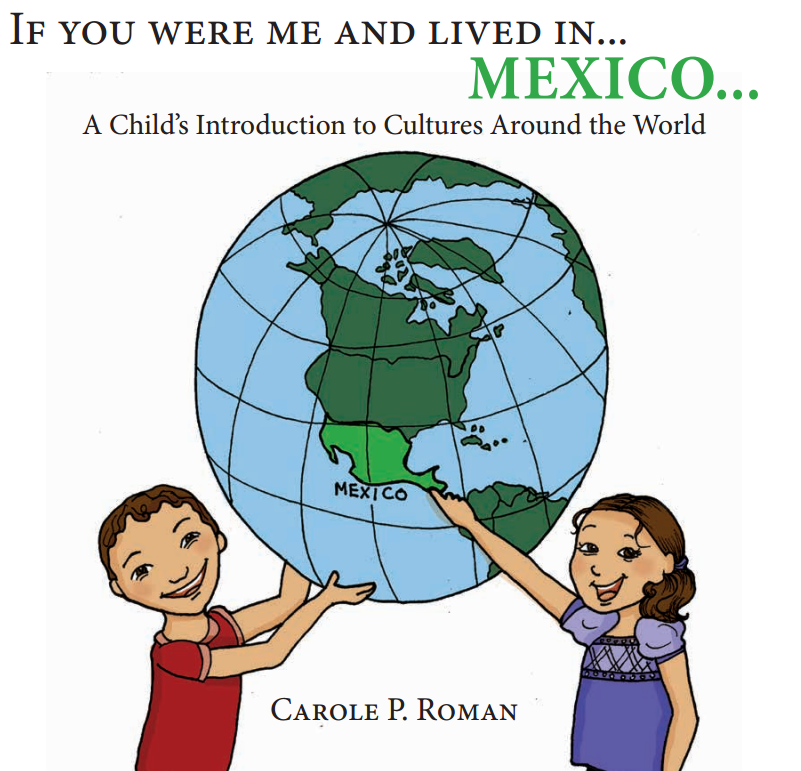 These paperback books are roughly 20 or so pages long. Each spread has a picture on one side and text on the other. The text is only a couple of sentences and the pictures are bright, cheerful drawings that easily engaged my kids. Despite the seeming simplicity of the books, they are packed with information. Each book follows the same basic pattern and covers:
a few vocabulary words in the official language;
what their basic unit of currency is called;
the name of the capital;
a main holiday;
foods eaten there;
popular sports;
landmarks and attractions;
a quick glimpse of what your life might be like if you lived there, including what your name might be;
and some interesting geographic information.
She even snuck a picture of the flag into every book. (except South Korea, which bummed me a little bit)
sorry for the glare, I had the flash turned off, I really did!
Every book starts with a simple outline map of the country and its capital. It explains which continent the country is on, and even which part of the continent. Then every book ends with a pronunciation guide. At least sixteen words from the language are sprinkled throughout the book and immediately defined, and the guide at the end came in handy! Since these books are for kids, I liked that the pronunciation guide was listed in order of appearance, not in alphabetical order. It made it super easy for the kids to find the word as they read through the book so they knew they were saying it correctly.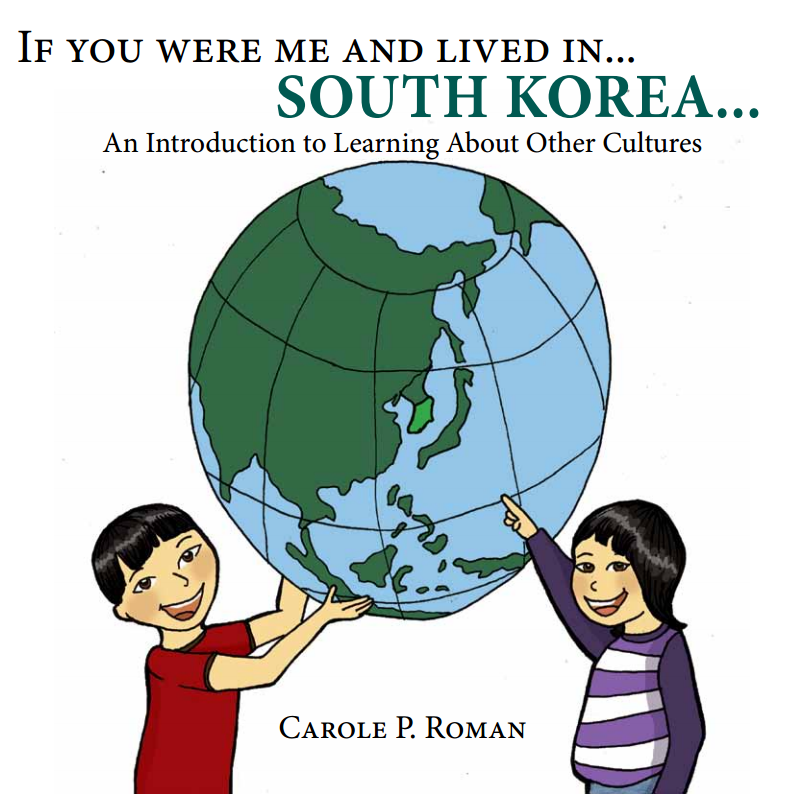 These books were simple to use. I handed them over to Kaytie, Nate and Daniel and let them read them. I read them aloud with Abbie, taking turns reading a page at a time. Then we simply discussed what we had read.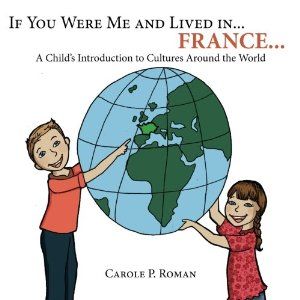 I also took them to my co-op class. I am teaching World Geography to 3rd and 4th graders and since we covered some of these countries in my class, it worked perfectly to read these books aloud to them. They were a big hit. Mostly, I think, because it is a quick read, but packed with information. The kids learned so much from each book. And it was a great way to stimulate discussion.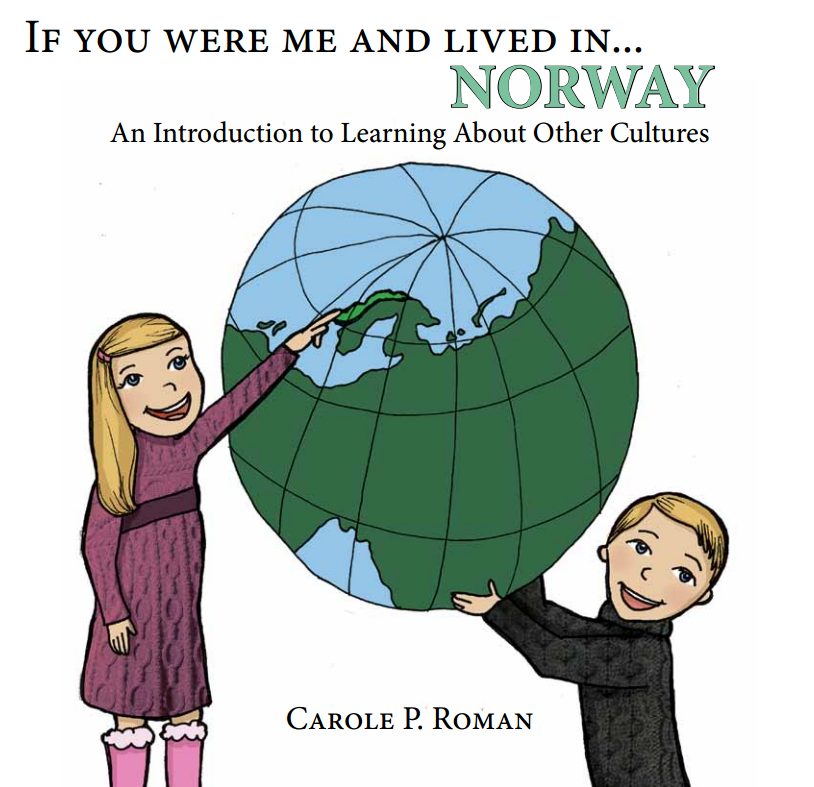 not on the site yet
As a geography lover, I highly recommend these books. They would go perfectly with any curriculum or plan you are already using. Or you could even base your own study off of these books. At less than $9 apiece, they are certainly economical. They are recommended for kids 10 and under and I found that to be right on target. The only thing I didn't like was that there was only four books. I really hope that Carole Roman writes more... one for each country of the world would be nice!
My kids liked them, too!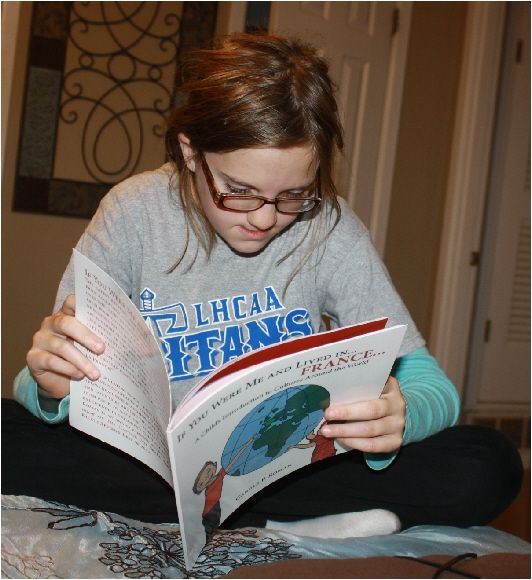 Kaytie:
They gave me a lot of explanation about each country and all the different traditions. They focused on one specific holiday and used a lot of words in the language that is spoken there and then told you what they meant! (which is a good thing). It showed a few landmarks and basically explains what you would do if you lived in that country. I would recommend these books for moms who want to teach world geography and for kids who want to learn more about a certain country because it is really detailed and talks straight to the kid.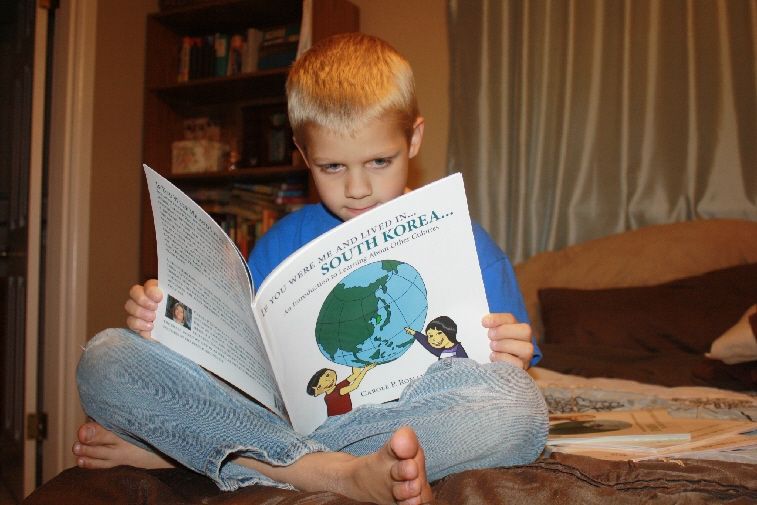 Nate:
I like that it tells you what the words to mean and how to pronounce them. I like how it mixes English words with the words from the country you are reading about. I would recommend it for parents who read out loud to their kids.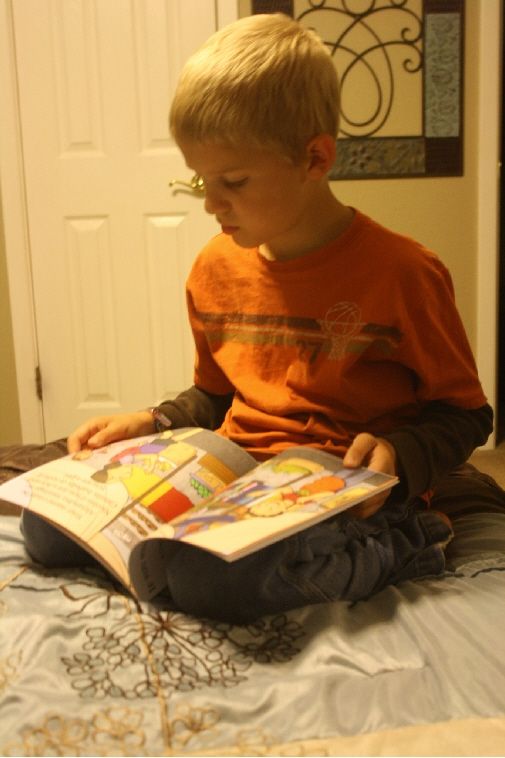 Daniel:
They were good because they taught me what they did in Mexico and the other countries. They told you what you would say in the language of that country. I liked the pictures because the kids were doing stuff.
Abbie:
The books are really cool. It helps us learn about these countries. I liked the pictures. There was a lot of food and dolls to look at! The kids do fun stuff and celebrate holidays.