Welcome back to
5 Days of Homeschooling Essentials
! We are on Day Four! We have talked about your
vision
,
community
, and your essential
tools
, today we are going to talk about the second level of essential... stuff you CAN do without, but you probably don't want to and probably shouldn't. These are the things that I use to build creativity, curiosity and problem solving in my kids. This is the fun stuff that adds just that extra touch of excitement to the learning experience. This is also the stuff that gives my kids independence in their learning.
A globe and an atlas
dictionaries, Bibles, a thesaurus, bird and flower guides, and other reference books
math manipulatives
We have tons of these: pattern blocks; cuisenaire rods; linking cubes; Math U See blocks; a cash register and calculators; dice of all sizes; scales; geo boards; geometric solids; rulers; fraction circles, etc.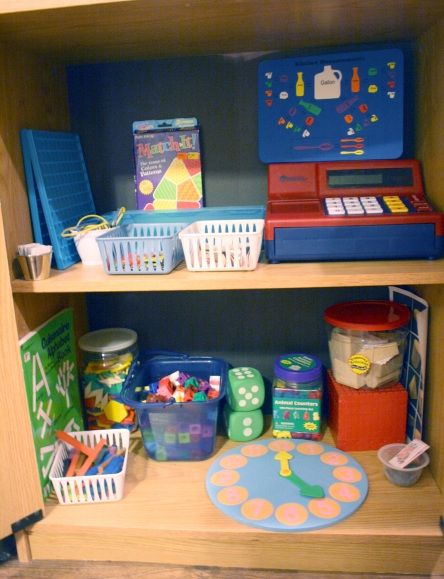 lots and lots of books and/or access to a good library
I talked about our love of books yesterday.
a well stocked cupboard of art supplies
We have brushes, paints, paper, how-to-draw books, stamps, ink pads, crayons, markers, colored pencils, regular pencils, playdough, Sculpey, stickers, glue, craft sticks, scissors (both plain and fancy), glitter, etc.
a well stocked cupboard of science tools
We have science kits, bug catching kits, magnifying glasses,
a Discovery Scope
, human anatomy puzzles (2D and 3D), magnets, snap circuits, guides for identification purposes, rock collections, books of science experiments, and all sorts of supplies for the kids to conduct their own experiments: empty containers of all sorts; eye droppers; tweezers; measuring cups; straws; empty cups; playdough; rubber bands; goggles; timers etc.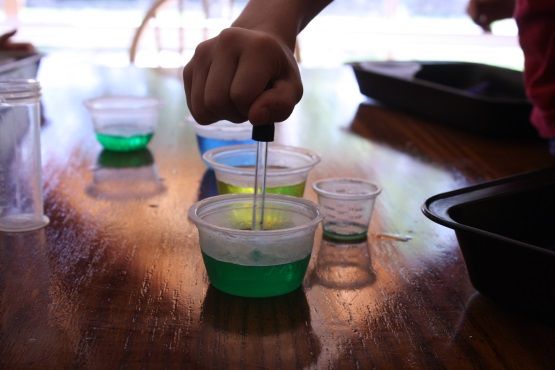 Thank you for reading Day Four of
5 Days of Homeschooling Essentials
. If you missed them, the previous days are here
Vision
Community
Tools
Please come back tomorrow for our last day, it will be a special surprise! Meanwhile, click over and
read what the other 89 Crew members think
is essential for their homeschool!
Ok, so 89 is a lot! Here is a short list of 9 to get you started. ;)