We have a drawer in the kitchen that we call the "recycle drawer". In it, I toss empty egg cartons, peanut butter jars, paper towel rolls, and similar objects. Whenever the kids have the urge to create, they know to root through that drawer. Daniel and Abbie felt such an urge the other day, and this is what they came up with...
Catapults... fully loaded...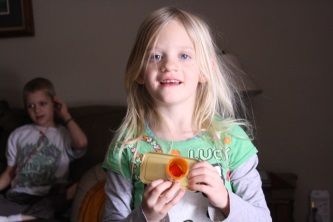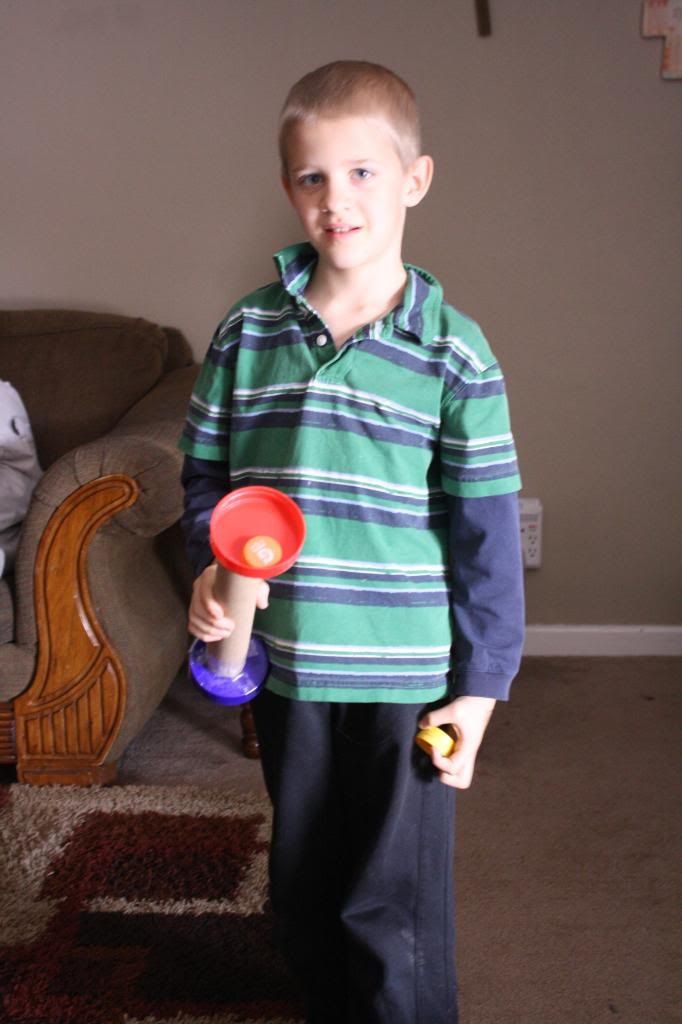 and ready to fire...