We don't generally celebrate April Fool's Day. Mostly because I didn't want to start a momentum of pranks and tricks that could slip out of control very quickly. But this year, they were whispering and plotting amongst themselves for weeks in advance, so I thought I might as well get the jump on them.
They woke up to find googly eyes on the milk and the cabinets. Then Nate discovered the cereals had been switched with the flour and baking powder. The girls had to hunt all over the kitchen for the silverware and when they found it, they kept the information to themselves so the boys had to hunt as well. When they went to get dressed, they discovered that their underwear drawers had been swapped in the night while they slept.
They tried not to show it, but these pranks amused and inspired them. There was some "Hey, look! There's a bug in your hair!" tomfoolery during school. And Abbie... She Who Looks So Sweet and Innocent... Abbie gave me a card.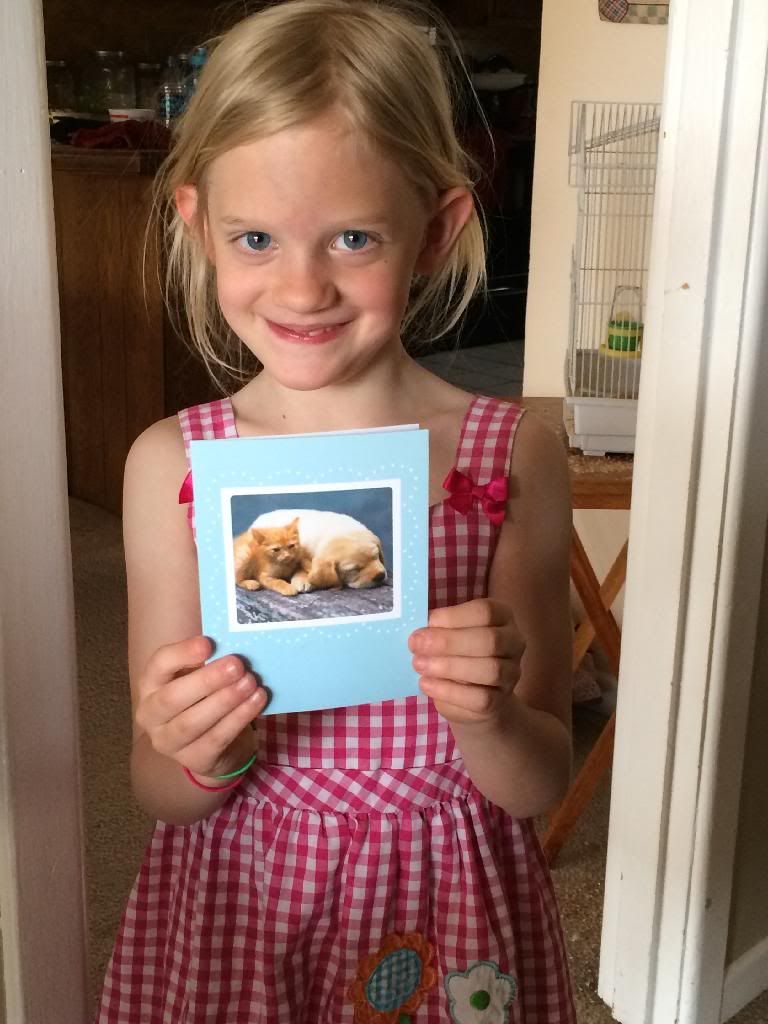 The kids, especially the girls, give me cards and pictures all the time, so I was expecting something sweet. However, this is what it said inside...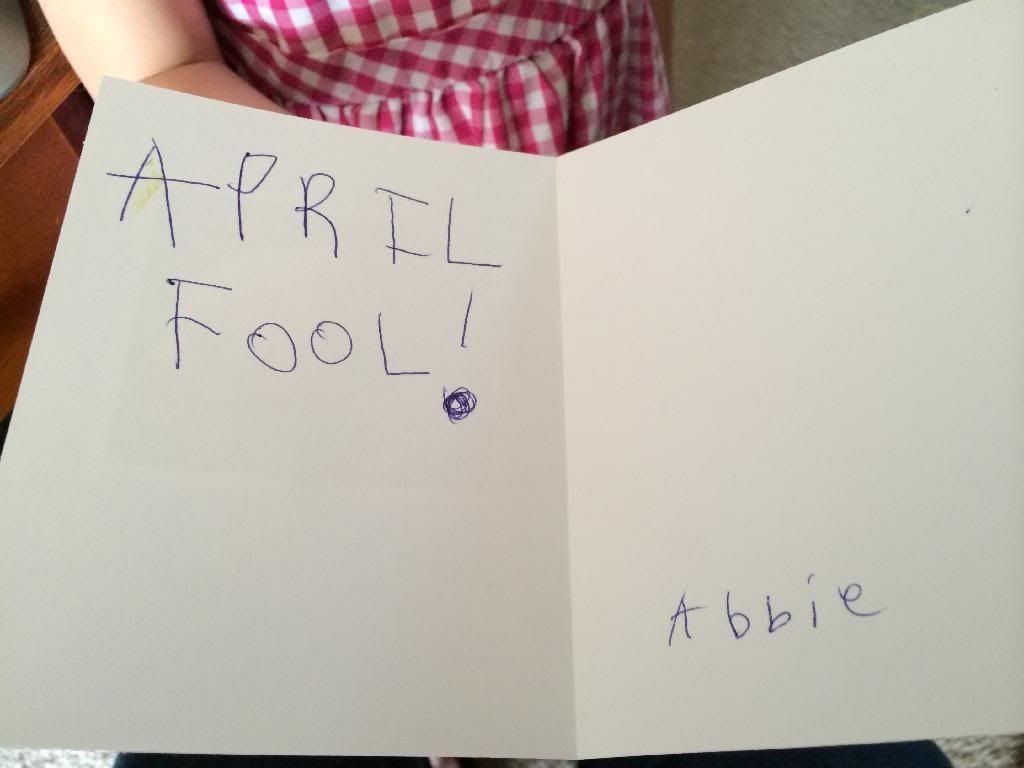 Daniel passed out a few blank cards. Late in the day, I discovered that Nate had sneaked into mine and Daddy's closets and swapped them out. It was all quite silly and fun.
But Daddy had the best one. He came home and regretfully announced that he had left their April Fool's prank at work. He had made a plateful of brown E's for them then accidently forgot them. When he came home from work on the 2nd, they pounced upon him eagerly, "Did you remember our April Fool's?!?"
He hadn't, but they would not accept his evasions and kept asking and asking, so he finally told them to go look in the pocket of his computer case. They explored it with alacrity, but there was nothing in it. When they looked at him with puzzled faces, he gleefully cried, "April Fools!!!"
They did ask for it.