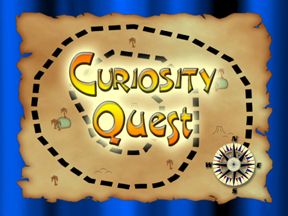 What are you curious about? Since we are curious about a lot, especially science related stuff, we were thrilled to get the opportunity to review six videos from
Curiosity Quest
. We were sent two DVDs.
DVD Combo Pack - Produce
and
DVD Combo Pack - Swimmers of the Sea
, each with three episodes on them. The Produce pack contained the Curiosity Quest episodes Mushrooms, Cranberries, and Orange Packing.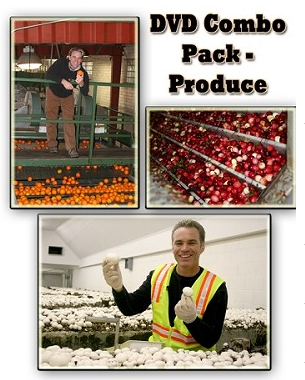 The Swimmers of the Sea contained the episodes Penguins, Sea Turtle and Salmon.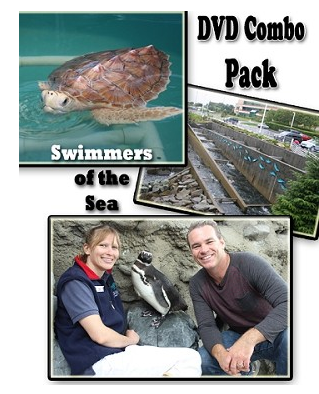 These videos are educational, yes, but they are also fun. Each episode starts with a question from a viewer. Host Joel Greene then takes us on location to aquariums, turtle hospitals, mushroom farms, cranberry farms Alaskan hatcheries, and orange packing plants to answer those questions and learn all about the topic at hand. Set up like a tv show, Joel interviews real people in unscripted adventures, exploring such things as how mushrooms are grown, how to feed a penguin, and why it is important not to harm oranges.
Scattered throughout the episodes are Fun Facts like "most of America's salmon, crab, halibut and herring come from Alaska." These facts are given by kids. It was a little funny, because when we watched the first episode and the first kid announced the first Fun Fact, Abbie looked at me and asked, "Is that true?"
Startled, I replied, "Well, of course, they wouldn't tell us something that wasn't true!"
She said, "OH! They
told
the kid to say that!"
Apparently she thought he was just making stuff up as he went along. :)
There are also "kid on the street" interviews where Joel asks a question and different kids give what they think is the answer. Questions like, "What do sea turtles eat?" or "What do penguins feel like?" or "What is imprinting?" or "What is mycelium?" Sometimes they are right, sometimes they are wrong, sometimes they are just funny. After the kids have a chance to answer, the expert gives the correct answer to us, the viewing audience. The kids enjoyed this, shouting out their answers before the right one was given.
Each episode is packed full of information but it is so engaging and interesting that we all sat entranced through the entire show. The episodes run approximately 30 minutes, but it goes by quickly and the kids would have watched all three hours worth in one setting if I had let them.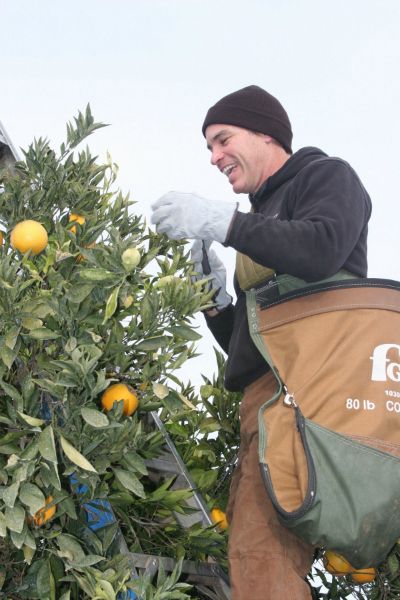 We thoroughly enjoyed Curiosity Quest. Joel's enthusiasm is contagious and the experts he interviews are interesting, knowledgeable and personable. I was surprised at how much we learned about topics that I honestly would not have thought at all intriguing: mushrooms for example. But the mushrooms was actually one of the kids' favorites! My favorite, of course, was the one about penguins. How fun to be able to feed and pet a penguin! I didn't know penguins had so much personality and individuality!
The kids said:
Kaytie:
I liked it because it was very fact oriented. I felt like I learned a lot since I knew nothing about that stuff except for a little bit about penguins and now I know lots. I liked the part where they asked other people questions and they gave funny answers. My favorite part was when he got to touch and hold the penguins. I would recommend it to people who really want to learn about one certain thing because there is a lot of information in each video!
Nate:
I kinda thought the videos were interesting. I liked that he actually tried to get kids to answer the questions. My favorite part was the room in the mushroom video where they harvested them. That was cool.
Daniel:
I liked it because it helped me know stuff and learn about how they harvest mushrooms and oranges. I like to eat mushrooms! My favorite part was when they told us how they package and sell the mushrooms.
Abbie:
I liked it because there were penguins and he got to feed them! And they petted penguins, which someday I will do! I liked that the mushrooms grew so big! And what was funny about it was that Joel could only pick one or two at a time when the other guys could do three.
Curiosity Quest is geared for kids ages 7 to 14 which seems right on to me, but as an adult, I was fascinated right along with my children. I highly recommend them because they were just fun to watch. We almost forgot we were supposed to be learning something.
The 3-episode Combo Packs are $24.95 apiece.
Read what other Crew Members think on the
Crew Blog