My kids love to spend money so it follows that they are interested in finding ways to earn money so that they have it to spend. In the past, they have made and sold
cat toys
for the grand total of $3. And they once made a poster announcing bookmarks for sale, but they never actually made the bookmarks. Last fall, Nate had the grand idea to rake lawns! Only, he didn't have a rake. So when we were asked to review
Micro Business for Teens
they were all in!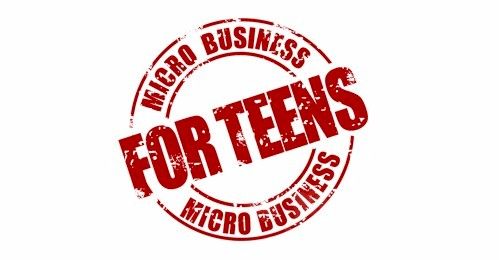 Micro Business for Teens was created by a mom who saw a need... serious books that honestly helped kids start real books, not just play with lemonade stands. So Carol Topp, a work-at-home, CPA wrote these simple, easy to use but very practical and powerful books. They are aimed at ages 10 to 18, and my ten and eleven year olds were able to easily grasp the concepts and put them to good use. But I didn't find it too simplistic or childish. I think even an adult could make use of these books.
We received the e-book version (physical copies are also available) of the three books:
Starting a Micro Business
$9.95
paperback
$4.95
ebook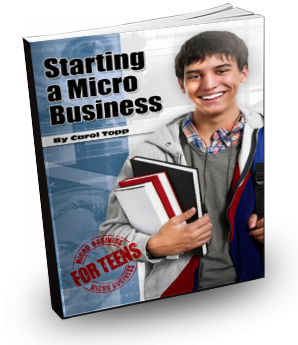 Running a Micro Business
$9.95
paperback
$4.95
ebook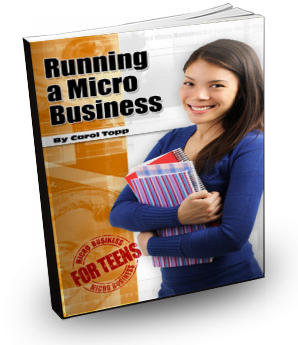 Micro Business for Teens Workbook
$14.95
paperback
$9.95
ebook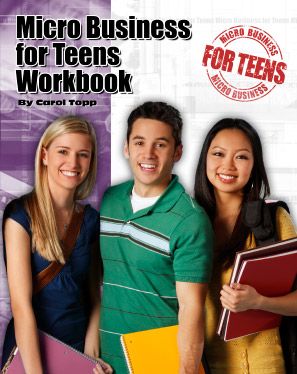 Starting a Micro Business is not a long book. Only 60 pages, my kids read it in a couple of days. They probably could have done it in a sitting, but I made them pace themselves because they retain it better that way. It begins by explaining just what a Micro Business is, which was good because none of us had ever heard the term before. The kids are then guided through the process of getting an idea that is personal and unique to them. This is no cookie cutter process. The kids brainstorm their skills, interests, hobbies, and life experience to create a list of ideas of businesses that they, personally, would excel at. Thankfully, they didn't stop there, because I have to admit that there was a little bit of delusion going on because my "money-burns-a-hole-in-my-pocket" son wrote on his list of talents: penny pinching.
They picked a couple of their favorite ideas, and wrote a short explanation of it. Then they ran it by their dad. He had lots of advice and suggestions to offer, which segued right into the next chapter: Problems and Pitfalls. Which also included solutions. The kids were then led through the process of making a business plan and how to finance your business without incurring debt. This was important information for my "well-you-can-lend-me-the-money-and-I'll-pay-you-back" kid. The book wraps up with some extra ideas and some encouragement.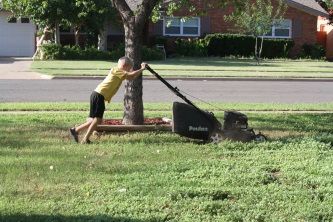 The workbook goes along with Starting a Micro Business and is mostly questions for the kids to ask and sheets to fill out that pertain to their ideas and what they personally want to do. It isn't quizzes or tests like I was afraid it would be. For instance, one page is a table with spaces to record possible start up costs. And another gives them a place to keep track of ways to earn that money: short term jobs, items they can sell, etc. There are worksheets for each chapter and they helped keep the kids focused on what they needed to do after reading the chapter.
Running a Micro Business was also a quick read. Only 80 pages, it's the next step after Starting a Micro Business. The kids read through this book, but we are not at all ready to implement it, so I'll just tell you a bit about it. It discusses how to market your product, how to make what you're selling what the customer needs; the importance of customer service; what records to keep and how to go about doing it; the nitty-gritty of bookkeeping and when it's best to hire help in this area; software; names; licences; partnerships; insurance; time management; and even tax ID numbers.
As a family, we were very impressed by this product. I loved that it made the kids think seriously about running a business. Not just throw some stuff together and hope people give you money for it. But really stop and consider things like market surveys, start up costs, the danger of debt, business plans and marketing plans. They were able to bring realistic ideas to their dad for his input and they learned so much!
Nate's original idea was to build websites for people because he likes technology. But as they worked through the material, he was able to see that it was not a realistic idea for him because of lack of education which lead to a lot of start up costs. He is now considering something a little more achievable like mowing lawns or making dog treats to sell. Kaytie also realized that her first idea of playing the piano for parties was not that practical because there aren't many potential customers. She is also leaning toward making dog treats or crocheting small things to sell.
Kaytie:
It's a really good program for those who want to earn money. It's super detailed and it gave me some really good ideas that I'm considering.
Nate:
I highly recommend it to people who are trying to find a way to earn money. It helped me find several different ways to earn money. It helped me figure out some ways NOT to try, too!
Micro Business for Teens is recommended by our family, but you can click on the banner below to read what other families thought.