Remember the post I did about our
curriculum plans
for this fall? I waited and waited and waited to post that because I just had the feeling there were going to be some changes. I finally went ahead and hit publish. And there ya go, as soon as I did all the changes exploded around me.
As I said before, I like to chat with my kids about school plans, but sometimes the conversation isn't over when I think it is. After I made the "final" decisions, some of my thoughts and some of their opinions just kept on worming their way through my head. I stayed up late one night because I couldn't stop thinking about science.
See, I felt that I really needed to separate Kaytie and Nate from Daniel and Abbie in science. As they move into Middle School, I really want them to learn independence, self motivation, and how to schedule, plan and execute the organization of their day. I want them to take charge of their own education. I think they have done well with this in the areas I have handed to them, so science was the next logical area to put in their hands. Plus, I began to realize that Daniel and Abbie have always tagged along with the big kids in science. They have never gotten to do their own thing because they have always been stretching to keep up. So even though I really LOVE having subjects all in one group because it's easy and fun, I decided that we really need to split into two classes in science.
That left me with the huge decision of what to use? In an ideal world, I could just buy two products and be done. But science can be expensive and as I browsed with the kids' input, I couldn't find anything that fit what we all really wanted to get out of a science curriculum. After an entire morning of the kids and I discussing, brainstorming, searching, thinking, and banging our heads against the wall, we finally settled on: making up our own.
I'm pretty panicked about this, because, while I have created our own curriculum before, it's never, no, never ever, been in the science realm. I know very little about science and everything I know I learned with the kids over the last few years. So the idea of creating my own curriculum for not just one but THREE different classes is freaking me out.
The kids want experiments and they do seem to learn best when their work is hands on and mommy off. I want Kaytie and Nate to learn the scientific method and especially how to record experiments and observations. I want independence from them. So I'm going to buy some Janice Van Cleave books, add them to some lapbooks that I already have, throw in a biography or two as I can find them, and set some requirements for the kids. They will chose a topic from a list of "main" topics such as: astronomy; chemistry; biology; physics; or zoology. We will do three or four different topics this year. They will be expected to do the experiments and report on them. They will be expected to schedule the lapbooks into their week (I will oversee this process at the very first with some suggestions or observations but the final decisions will be theirs to make. I have no problem with my kids learning through trial and error.) They will be expected to dialogue with the librarian and get books on their topic from the library. Then read them. And choose a method of narration for them.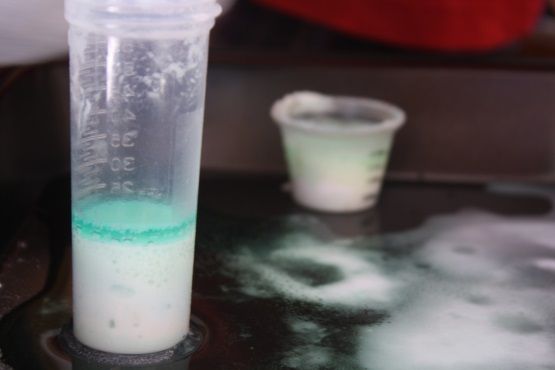 Nate chose chemistry as his first topic. It's a main topic, so I'm thinking it can last him awhile, and there are a lot of different directions he can go. He will be using:
Chemistry for Every Kid
A+ Chemistry
Chemistry: the birth of a science
parts of
this unit study
because I got it for free somewhere, sometime. I will have him read through this and he will choose what of this he wants to pursue.
and parts of the 5th to 8th grade guide of
You Be the Chemist
also because I got it for free sometime, somewhere. I think it might still be free.
he will also put some of
these games from Ellen McHenry
to good use
I like free and I am not opposed to picking up stuff that people offer for free, especially digital stuff, because I never know when it might come in handy later on.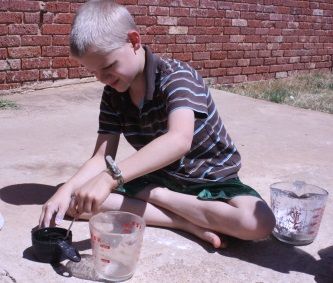 Kaytie chose weather as her first topic, with a focus on extreme weather. Even though I don't know how it fits into our "main topics", I let her go with it because it is a fascination with her, so I know she will be motivated to dig really deep. She will be using:
Weather
Weather Project Pack
Extreme Weather Project Pack
parts of this
Hurricane Resource Pack
that I picked up for free
I'm not expecting this unit to last as long as Nate's, but I'm playing all of that scheduling stuff by ear. If she finishes all of this and whatever she can find at the library, and still wants more, then we will hunt for something. If she is satisfied we will move on to her next topic.
We also have an understanding that if they don't keep up their end and get stuff done and keep making forward progress then I have a fall back. I bought Apologia General Science from a friend. I intend on using it later on, when they are closer to high school, but if they fall behind or it gets to where science is more
my
problem than theirs, then I will pull it out and we will start it
this
year.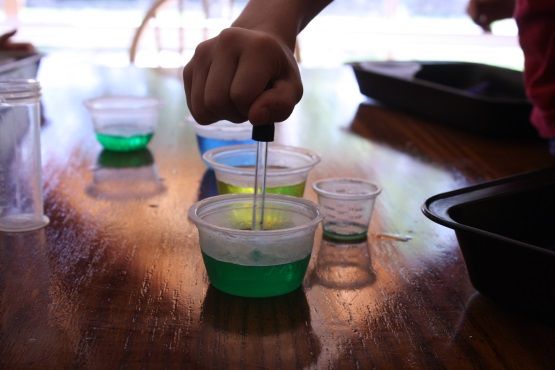 For Daniel and Abbie, my goals are different. I want a fun, engaging science for them, filled with lots of facts and experiments and natural learning. So I decided to just pull Magic School Bus books and read through them, using all the little "reports" on the sides of the pages as jumping off spots to explore more in depth. I will scour the Internet for fun activities and printables and just let them learn, learn, learn. Since we own
On the Ocean Floor
, we will start with that and go from there. I have a
Pinterest board
, of course, and I have tons of printables from when we studied about the ocean many years ago and I know we can choose plenty of fiction and non fiction books from the library, in addition to the ones we already own. Once we are done with oceans, we will look at the library and decide on the next book. I intend to make the most out of these last few years of elementary science!