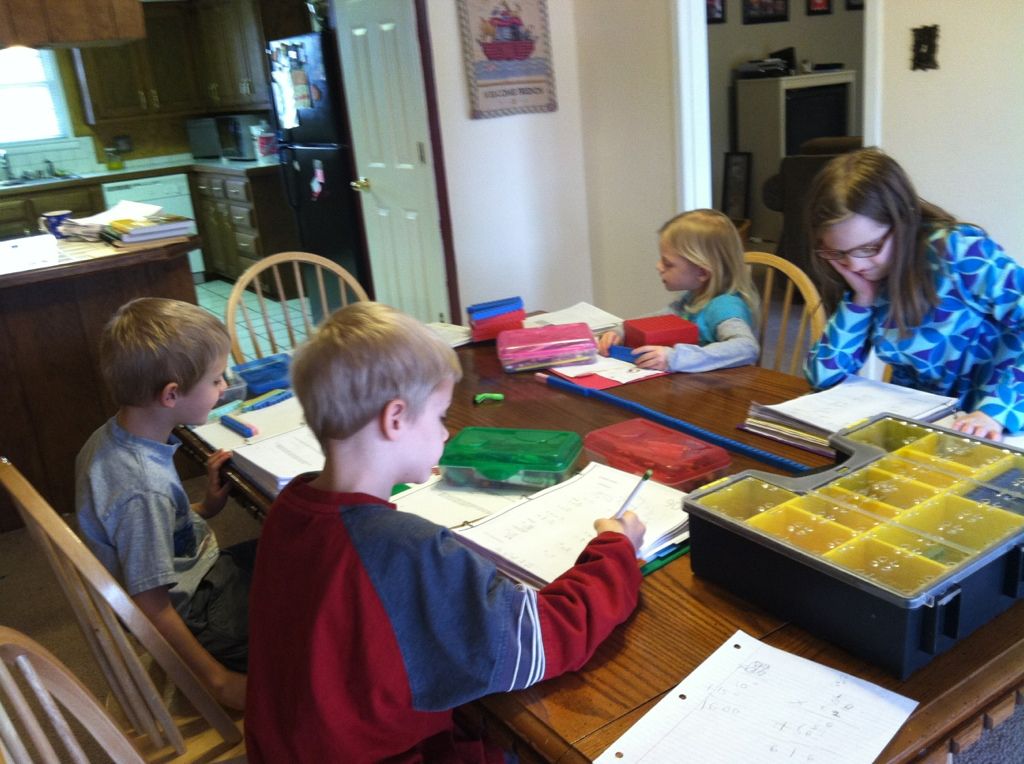 We are not "finished" with school. Some subjects we completed, some we stopped working on because we will just take up where we left off next year, and some we stopped doing and are pretending they never happened... We still regularly do school because we are still doing math as well as working on some products we are reviewing. We review all summer long because that is the way the Crew works. And none of us mind because mostly the stuff we review is fun and new and exciting. I'm still trying to figure out what to do about our math. Daniel and Abbie still have 5 lessons left and the big kids still have 3. I can hustle Kaytie and Nate through theirs but I know the little ones will not be happy to keep on working when the big ones are not. So I'm trying to decide if we will just keep on plugging along, or if we will try to accelerate as much as possible, or if we will just stop and pick up where we left off when school starts again. I can't make up my mind.
Meanwhile, as a part of my planning for next year, I'm thinking about what worked and what didn't work this year.
Math
We love Math U See. It's not a perfect program (I don't believe one exists) but it is a great fit for all four of my kids. I am intrigued that the younger kids, who have used nothing else, have a much better "math mind" and less "math hate" than the older two, who suffered through a not so great fit.
Copywork
Everybody moved forward in their writing legibility this year! Abbie can write anything she wants without asking how to form a letter. Daniel's print is a thing of beauty. Nate's is legible, he learned cursive, and Kaytie is almost convinced that cursive is the way to go for all her writing needs!
Spelling
All About Spelling is a fun and easy program. The big kids worked on it daily and the little kids started flying through Level One. I love it because it is a pick up and go program and it is teaching everyone the rules of spelling.
Bible Study Guide for All Ages
All four kids love these pages. I love that they are learning Bible in a fun and engaging way.
Who Am I?
Kaytie and Nate finished this up in the second term and they loved every minute of it.
History
The kids learned a lot. We all feel like we kind of dropped the ball on the hands on stuff, though.
Fallacy Detective
The kids LOVED this book. I originally intended on just having Kaytie do it, but Nate INSISTED on joining in. Often the little kids would sit in, as well. We didn't finish it, but we will. The kids love looking for fallacies in "real life".
Co-op:
We love our co-op!!! There is nothing else to be said.
Soccer:
We love soccer, too!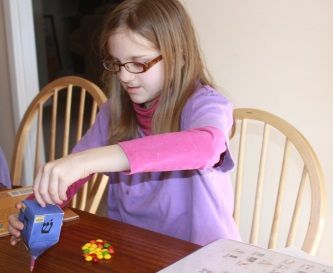 our scrabble of Spanish stuff:
But we were rescued by Flip Flop Spanish and Mango. So I feel like we did make some significant strides in Spanish this year.
Adventus:
We couldn't keep our keyboard batteries charged enough for all four kids to work on it every day. Eventually, we just gave up.
Xtramath:
Well, it worked for awhile, but they seemed to spend a lot of time on the same numbers over and over without ever achieving mastery, so we all got bored.
What didn't really work but sort of worked or would have worked if we had worked it better:
SWI level A:
I had this scheduled for the last part of the day so it was always the first to get dropped when the day got hectic. Next year I plan to keep going on it and to put it in their individual work plans so they aren't dependent on me to watch the videos. I think that will help a bunch.
Reading List:
I wasn't good about enforcing this, so it didn't get done. Next year their lists will be in our faces all the time until they get read or until they get the hint and get out of the easy-reading-rut they are in!
REAL Science Odyssey Chemistry:
Sigh. I kept forgetting to pick up the supplies I needed when I went to the store. And Kaytie and Nate insist it is too easy for them and they want more of a challenge. Daniel and Abbie were mostly just overwhelmed, I think or maybe they were underwhelmed, I don't know.
a fun and super simple geography course designed by me:
It would have been awesome if I had ever actually designed it. :/ We will try again next year, maybe.
Nature study:
investigating plants, bird watching, star-gazing, keeping a journal and a nature calendar, and lots of time spent outdoors
We spent a lot of time outdoors, and the kids did a lot of these things unofficially because they are that kind of kids, but I never really got myself together enough to do anything formally. Again, we will try to do better next year.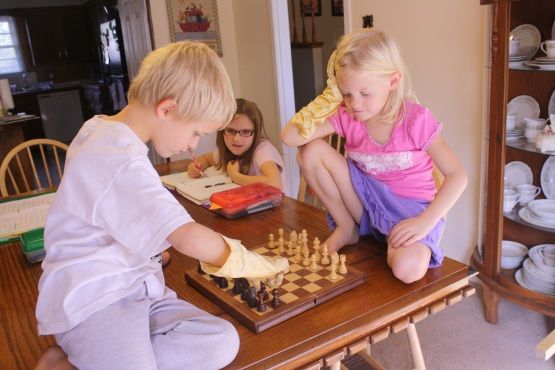 Moving Toward a Charlotte Mason Education:
Well, I don't know. They all made great strides in narration. Nate is awesome at it. Kaytie hates it but can do it well with fiction books. Daniel and Abbie both went from "I don't remember anything" to easily narrating paragraphs. We did well with our artist and poet studies in the first term and kept up poet studies for the second term. We never did get the hang of composer studies despite my awesome plans. But I think we rocked the "living book" and the "short lesson" parts. And we did pretty well most of the year keeping up with handwork and habit training. We did really great at singing hymns daily. So all in all, I think it wasn't too shabby of a year.
All in all, it was a good year and the kids learned and grew and stretched a lot. Despite the flops and incompletes, I think it was, overall, a successful year!