ONE
This has been a crazy week. We generally lead pretty calm, laid back lives, but this week has been nuts. We've had VBS every morning. And I'm teaching, so I've had lessons to prepare. Throw in getting ready for school, a lot of blogging commitments, swimming (because the kids would mutiny if we didn't swim several times a week), a couple other deadlines and the regular housework, keeping people safe and fed, etc. and it has made for a busy, busy week.
TWO
Swimming headlines: Daniel is happy and comfortable in the deep end now. I've been testing him to see how strong a swimmer he is, and when I felt he was ready, I encouraged him to jump off the diving board with me loitering nearby "just in case". This was how I got Kaytie and Nate out of the shallow end when they were perfectly capable of surviving in the deep end. And it worked once again. After a few jumps and swimming straight to the side, he started just jumping off the side and trying to touch the bottom. And succeeding. I eventually went back to Abbie and he was fine with that. When we went home, he told me it was the best day he had ever, ever, EVER spent at the pool because the deep end was so much fun.
THREE
Abbie, on the other hand. Refuses to move on to the next step. I even tried to bribe her with chocolate and she flat out said, "No." Maybe next year.
FOUR
Things just got a little more hectic around here. First, I agreed to be Children's Education Director at our church. Which will require me to teach Children's Church and to administrate all the other classes and activities. Second, I will be babysitting a cute little eight month old boy. His mommy is a school teacher, so we will have him all day every day. There are a lot of pluses to this arrangement: the kids will get practical, hands-on experience in baby care; we get to have a baby around to love on but still get our evenings and weekends free (ie: I still get to sleep all night!); extra money; we have a hard and fast getting up time; that wake up time is about an hour earlier than we usually get up so we are effectively adding another hour to our day; but it's only an hour earlier, so it is still doable; we get to play with a baby! And only one real negative: I have to get up an hour earlier than I had planned on! :) The best part, of course, is that we get to play with a baby!!!
FIVE
We have one week left before school starts again. I'm a little freaked out by this because I'm not ready to go yet. I will spend the next week printing, sorting, filling up binders, shuffling books, checking off lists, poking the fabric of my plans for weak spots, making last minute tweaks, and, ok, I might as well admit it... panicking.
SIX
I'm asking for prayer for a very good friend of mine who just received some seriously bad news. She needs prayers for healing, for peace, and for comfort in a trying time.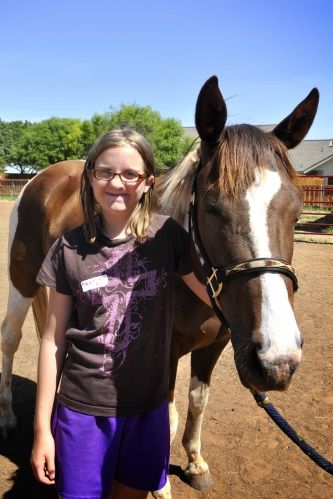 SEVEN
Seven different topics is a lot. Don't you think?
The kids were given impatiens plants today. We will be keeping them in the house because if we plant them in the back yard the Dreaded Jungle Bassett will graze on them one of those days that she is pretending to be a cow. (I think our dog is weird, but it could just be normal dog behavior to pretend to be a cow and graze on grass and foliage?) Also because impatiens are annuals and will die when it freezes but we can keep them longer if we make them houseplants.
They were also given a fish bowl. So they have big plans to pool their money, buy themselves a fish and... well, glory in the ownership of a fish because what else can one DO with a fish?
It's starting to feel a like a pet shop around here...