We haven't yet taken our official pictures for this year. But I kinda liked these from the 4th of July, in our homemade shirts, so I'll just use these for this post. :)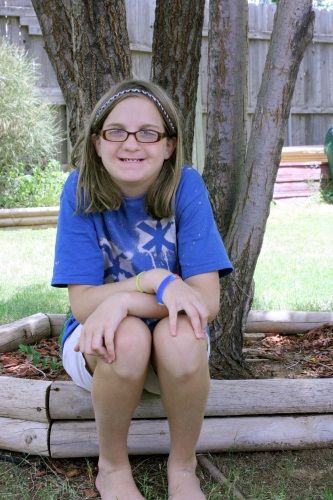 Kaytie is our rising 6th grader. She is the creative child. She is almost always making something. She likes to sew, draw, paint, knit, crochet, sculpt, cook, bake, write stories, poems and songs, design flower bouquets, and build with cardboard and paper. If it involves making something from nothing, then she is on board!
She also spends many hours reading. She reads anything that she can get her hands on but her current favorite book is Voyage of the Dawn Treader.
Her other interests are: soccer, talking and playing with friends, riding bikes, horses, jumping on the trampoline, making plans and creating lists.
Her favorite subject in school is reading.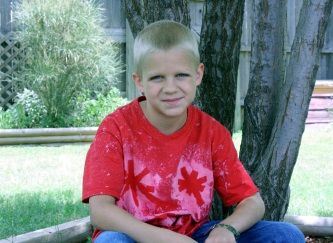 Nate is a rising 5th grader. He is the funny one. He loves electronics, telling jokes, science experiments, bug hunting, super-heroes, and talking. He really loves talking. He likes to learn facts and share them with the rest of us. He tends toward obsessions and his current one is Dr. Who. If there is anything you want to know about the good doctor, Nate can tell you.
He loves to read. His favorite books seem to be non-fiction books that are full of facts, but he also enjoys Fablehaven, The Ranger's Apprentice and is currently devouring Redwall.
His other interests are: soccer, friends, bikes, playing outside, snap circuits, the periodic table of the elements and Cub Scouts.
His favorite subject in school is math.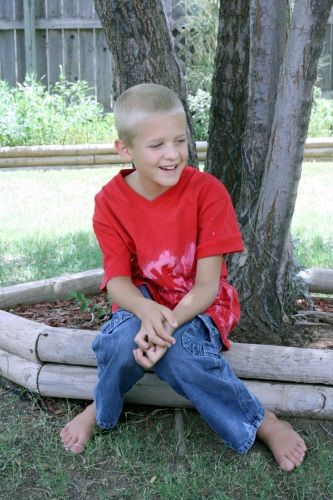 Daniel is our rising 3rd grader. He is all boy. He loves dirt, noise, and anything gross. He is rarely clean or wearing a shirt but can usually be found barefoot. He is good at making us all laugh with his silly faces and can dance like Fred Astaire.
He is very sweet, when he wants to be and knows how to give a compliment, a hug, or an act of kindness at just the right moment to make his mom or sisters just melt like putty.
Daniel loves snails, bugs of any sort, digging in the dirt, soccer, riding bikes, playing cops and robbers with our walkie-talkies, jumping on the trampoline, making weird noises, and puns.
His favorite subject in school is copywork.
Abbie is a rising 2nd grader. She is the drama of the family. Abbie is a pixie that scatters sunshine and rainbows and sparkles everywhere she goes. She is ornery and mischievous, apt to turn fierce if crossed. She is your typical youngest child, full of contradictions and fully capable of turning any situation to her advantage when and if needed.
Abbie loves playing with her dollhouses and her Barbies. She has a gift for loving animals. She loves to color, be read to, ride bikes, jump on the trampoline, play dress up, play with her big brother, get dirty outside, and play soccer.
Her other interests are: Captain America, gymnastics, sheep, monkeys (especially Steve from Cloudy with a Chance of Meatballs), and making people laugh.
Her favorite subject in school is reading to mom.