Ever since my kids were little bitty I have spiced up those awkward holidays (I'm talking about
you
Valentine's Day and St. Patrick's Day!) with scavenger hunts. They have always found it fun and exciting for me to buy a small treat, hide it, and create clues for them to follow to the "treasure". The only drawback to this is that creating clues gets harder and harder for me as they get older. I was able to pull off clues like "where you sleep" or "you would find socks here" but they want and need something a little more difficult than that these days. So I was pleased to get the chance to review for
Clued In Kids
.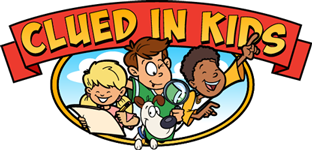 Clued In Kids offers many different treasure hunts for kids that teach academic subjects like logic, math, and reading but also encourage teamwork and problem solving all the while the kids are having a great time. You can choose either a printable PDF or a physical hunt. We received two PDF hunts.
Soccer Treasure Hunt
$5.99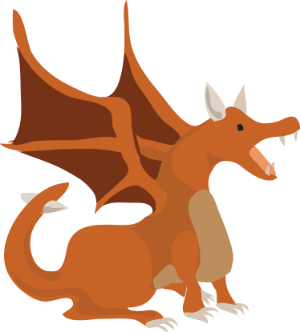 Multiplication Dragons
(which is actually five different hunts and uses the multiplication tables from 2x to 6x.) $19.99
This was incredibly simple to use. I printed off the clues, cut them in half (they come 2 clues to a sheet of paper), sent the kids to the front yard, hid the clues, and then let them have fun! That was all there was to it. I took a lot of pictures so you could see it in action.
I have to mention two things first, though. One, our printer started acting like a jerk so all of our clues are either oddly colored or black-and-white. The clues are supposed to be beautiful, full-color pictures. Two, please ignore the back of Abbie's head (she really hasn't been sleeping under a bridge for the past month, it was just really super windy and we were already started before I noticed
mom fail
), the faces drawn on the girl's hands, and the messy kitchen. :)
There are 12 clues in each hunt.
Each clue has a cute picture, the number of the clue (this is important because the kids accidently found a clue too early but quickly realized it because they knew they had skipped numbers) and the actual clue itself. There were lots of fun ways to solve the clue: adding and subtracting the value of coins; telling time; dot-to-dot; finding hidden objects; unscrambling words; and even folding the clue in a particular way!
For me, the coolest part of each clue was the little hint on the bottom, left hand corner that told me where to hide that particular clue. This is especially awesome, because when I write my own hunts, I have to keep the clues in exact order and pay careful attention to where I hide them! With
Clued In Kids
, I just grabbed them up and ran around the house putting them in all the right places.
They took turns solving the puzzles. Every family is different, so it might not work for you, but 12 was actually the perfect number for us because it is divisible by four. :)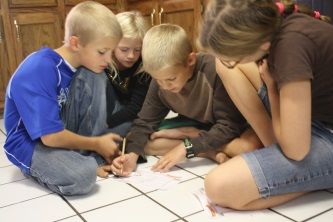 On this puzzle, they got some of the answers wrong, but were able to figure out where to look anyway. However, if you have younger kids, you might need to provide some help in cases like these.
The clues had them running all over the place, both inside and out!
For the
Soccer Treasure Hunt
the puzzles they had to solve were mostly soccer related, which delighted them, since they play soccer. But not all of them were. They were easily solved by my 7 and 8 year olds with the exception of one that required multiplication and division. So this hunt would be perfect for younger kids that can read and follow directions.
The
Multiplication Dragons
hunts required them to solve multiplication problems. The correct answer matched the location of their next clue. So Abbie was unable to participate these hunts and Daniel was only able to do half of them because that is all the multiplication he knows. They were great review for Kaytie and Nate, though, and the little kids will be able to do them in the future. All I have to do is print them again!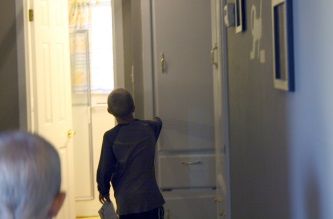 I loved that these hunts took the kids longer to do than it took me to put together.
I love that they required teamwork, sharing, and a little bit of hard thinking from the kids.
Abbie practiced her reading skills.
Daniel practiced his math skills.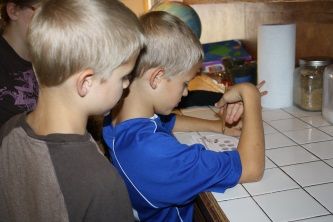 They all had a blast looking for the harder clues.
And they certainly earned their treasure. :)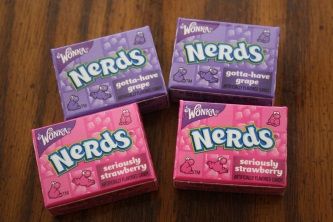 They were delighted with the hunt and the experience.
Kaytie: I liked it. It was lots of fun. I would love to do another one!
Nate: My favorite part was the treasure! The clues were fun, too.
Daniel: It was fun. I liked folding the paper to find the bed. The candy was yummy!
Abbie: I liked the clue that had the backwards word. That was funny. I loved hunting for candy. I want to do another one, too.
But don't just take our word for it, you can read what other Crew members have to say by clicking on the banner below, or you can sign up for the
Clued In Kids Newsletter
and get a free hunt to try for yourself. And look through all the different hunts because they appeal to a wide variety of ages and interests!