Each year on the Schoolhouse Crew we are asked to vote for our favorite products of the year. These votes are tabulated and compiled into the
Blue Ribbon Awards
.
But our (as in us penguins) personal favorites aren't always represented in that list. So I thought I would poll the kids and let them vote on the products we were blessed with this year. We picked the ones we loved the most and them we ranked them, so without further ado, I give you Penguin Product Favorites:
(the links are to our reviews)
Abbie:
Daniel: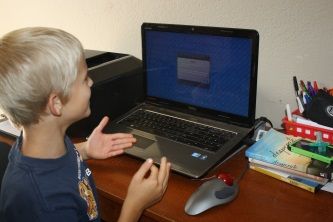 Nate
Kaytie
I picked my Top Ten Favorites of the Year, which turned out to be the top eleven because I just couldn't decide my favorite for tenth place. I also threw in some of my favorite pictures of the kids even though they might or might not be represented in my list...
Tied for 10th:
Purposeful Design
a book of cool facts and beautiful photographs to show kids the wonders of creation. We haven't this book long, but the kids are still regularly perusing it.
9th:
Philosophy Adventure
This was not, you notice, a favorite of the kids, but I love that it is teaching them to think a little more deeply and work a little harder. Kaytie and Nate are over halfway through the program.
8th:
Mango
We use it to learn Spanish. Kaytie and Nate use it daily. They love it and have both asked if we can renew our subscription when it runs out.
7th:
iWitness books from Apologia
These are simply awesome books. They have so much fascinating information and so many pictures of actual artifacts that the kids will often sit and look through them on their own.
I
love just looking through them! I learned a lot of tidbits from iWitness!
6th:
Ubersmart Math Facts
Another one that the kids don't exactly "love" but that has proved beneficial to their education. They use it daily and they do love when they master a level! It is a source of competition for all four of them, and they are all gradually learning those pesky facts! Some products don't have to be fun to be great.
5th:
Visual Latin
This was a repeat review product because I loved it so much the first time! And now that we have grown into it a little bit, it is working great for Kaytie. She won't admit that she enjoys it, but she decided on her own to double up and make sure she finished a lesson before the end of our term of school!
4th:
Trident phone case
It's still on my phone and when my husband talked about getting me a new case, I said no. We did take the cover off the face part though (sorry, no technical electronic terms will be found here...) because it was smeared easily, was often gross, and sometimes kept the touch screen from working correctly.
3rd:
ARTistic Pursuits
I love this curriculum! Especially at the middle school level. I love how much she learned and that she could do it all independently! And I'm not the only one that loves it... since she finished both of the ones we have, Kaytie keeps asking if we can get the third book.
2nd:
Math Wrap Ups from Learning Wrap Ups
Math facts memorization that is FUN! What's not to love? Every morning the kids grab a Wrap Up, I set a timer, and they race to clock to beat another level. If they can do the Wrap Up correctly in 30 seconds or less then they get to move on. A lot of competing here, with themselves and each other. This is something they never let me forget to do each day!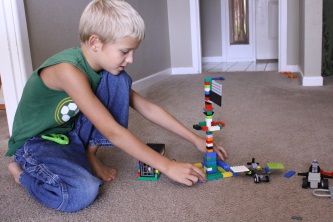 Fix It! Grammar It's not in their top ten, but this is a wonderful curriculum! I love IEW and I have loved all the products of theirs I've used! Fix It! has been the best grammar we have ever used and, believe me, we have used a lot. The built-in review of learned concepts is perfect for the way my kids learn and it only takes us a few minutes each day. I could go on and on, but suffice it to say that Fix It! is not only my top choice for this year, but it is in the top three of all time.