For this week entry in the
2015 Virtual Curriculum Fair
, I'm going to talk about our method of learning science, which is really more of a "life" than anything. To read other entries, click on the links at the end of this post!
I don't worry that much about teaching a formal science to my kids. We love science around here and the kids are always "doing" science in some manner or the other. When they aren't experimenting, reading, exploring, or discovering, they are talking about scientific things.
My ten-year-old is especially fond of this. He loves to ask me questions about black holes, the Theory of Dark Matter, the possibility of aliens, what various animals eat, and similar topics. He especially loves to discuss and debate Creation vs Evolution.
My nine-year-old is usually busy with some insect he has found, or is performing an experiment with vinegar and baking soda, or growing a plant, or working with one of our many science kits. (
Wiz Kids
are our favorite)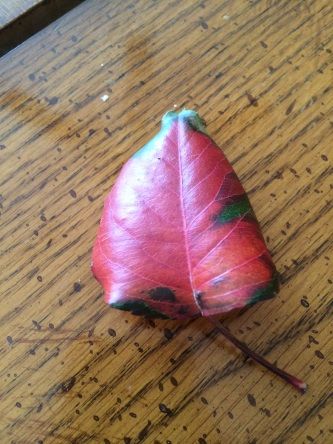 The girls generally prefer to read about science topics and they help out with blowing something up, raising a roly poly bug, or searching out information on whichever topic the boys are currently obsessed with.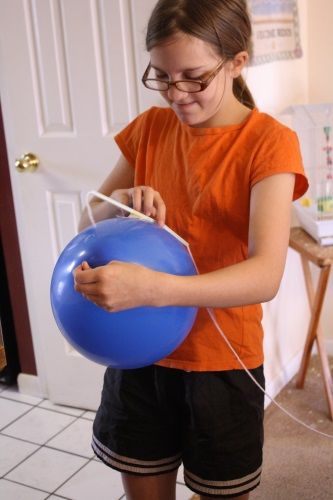 However, I still like to regularly inject some formal science into their lives. Mostly to give them some structure and some inspiration. They tend to get stuck in a rut and occasionally I like to give them something to think about beside insects and outer space.
But. I got tired of paying lots of money for science curriculum to sit on our shelf because the kids found it "too easy" or "boring". So this year, I assigned the older kids to pick a topic and run with it. Kaytie has been researching and studying rain and is currently writing (and illustrating) a report on it. Nate read some books on chemistry, then we reviewed
Fascinating Education
and he has been faithfully using it every day.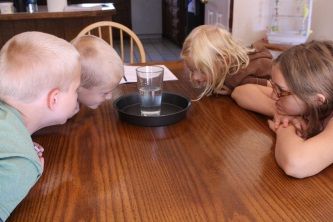 My plan for Daniel and Abbie was also simple. To read Magic School Bus books and do experiments. But apparently, it wasn't simple enough, or maybe it was too simple, because it flopped. As in, we read half a book and then did nothing else for weeks and weeks. So on our next trip to the library, I picked up
Cells Are Us
and
Janice Vancleave's Human Body for Every Kid
. Then I made up a simple plan that looks like this:
Read Cells Are Us
draw cells (use Janice VanCleave's Human Body for Every Kid pg 6 for model)
make an edible cell from Apologia book
make cell model
Read and do "Breakthrough" chapter from Janice VanCleave's Human Body for Every Kid
Start Personal Person from Apologia book
When we have accomplished this list (so far we have read Cells Are Us) I will choose another human anatomy topic (brains, bones, respiratory system, etc. ) or let the kids choose and make another list similar to this one.
The reason why I love science is because it is super easy to engage the kids and I don't need elaborate plans to teach them something.
Exploring World History Through the Eyes of Scientists
by Susan @ Homeschooling Hearts & Minds
Exploring Our World With Social Studies
by Stacie @ Super Mommy to the Rescue
Relaxed Homeschooling: Science and Social Studies in the Early Elementary
Years by Brittney @ Mom's Heart
Living History
by Sarah @ Delivering Grace
Classically Influenced, Project Strong, Adaptable Middle School History
by Christy @ Unexpected Homeschool
Primary Sources for Delight-Directed History
by Susan @ The Every Day of Education
Watching History, or Using Video Courses for Social Studies
by Debra @ Footprints in the Butter
Exploring our World: High School Studies of Ancient History, American Government and Economics
by Laura @ Day by Day in Our World
History, Geography, and Worldview Lessons in Our Homeschool
by Jennifer @ A Glimpse of Our Life
Our Curriculum Choices 2015 ~ Science, History & Geography
by Renata @ Sunnyside Farm Fun
Our Favorites for History, Geography, and Science
by Becky @ Milo & Oats
Globe Trotting
by Lisa @ Golden Grasses
Around The World
by Michele @ Family, Faith and Fridays
Bible-Based History Curriculum and Resources
by Tauna @ Proverbial Homemaker
13 Living Book History Series for a Charlotte Mason Based Homeschool
by Chelli @ The Planted Trees
Social Studies and Science in Our Classical / Charlotte Mason Homeschool
by Sharra @ The Homeschool Marm
The Science Life
by Laura @ Four Little Penguins
History, Geography Science for 2015
by Chareen @ Every Bed of Roses
History Social Studies and Science...VCF Week 3
by Denise @ Fullnest
Learning About our World and History
by Joelle @ Homeschooling for His Glory
Taking the Mystery Out of History and Other Subjects Too With Our Favorite History Curriculum
by Amy @ One Blessed Mamma