This blog is mostly an outlet for me to talk about homeschooling and how cute and wonderful my kids are. So when we review products, they are usually educational products or fun stuff for the kids. But the review product I'm going to tell you about today is neither educational nor fun, although it was a special treat for us all. Today, I am going to tell you about
Emu Oil
and
Koolpurrie Restoring Balm
from
Koru Naturals
.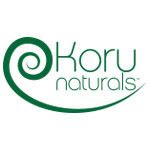 We live in West Texas so we are usually subject to dry, itchy skin. The kids have random spots on their arms and legs and feet, my husband scratches madly all winter and I have an elbow that bugs me. However, none of us like your traditional, over-the-counter lotion because we hate the heavy scents and greasy feeling on our skin. We'd rather be dry and itchy, thank-you-very-much!
But I was intrigued by the idea of emu oil, since I had never heard of it before. The idea of it freaked my family out a little bit, but I was able to get the kids to try it. Emu oil has long been used by Australian Aborigines and is full of vitamins and minerals and other good stuff. I read on Web MD that emu oil has a lot of medicinal uses but the ones that most interested us, of course, were the actual issues that we deal with.
The kids were initially drawn to the
Koolpurrie Restoring Balm
. They anointed their dry spots with a dab or two and went on their way. It worked well enough that they regularly came back again, asking for another treatment. I asked them what they used it for and the results they received and in their own words: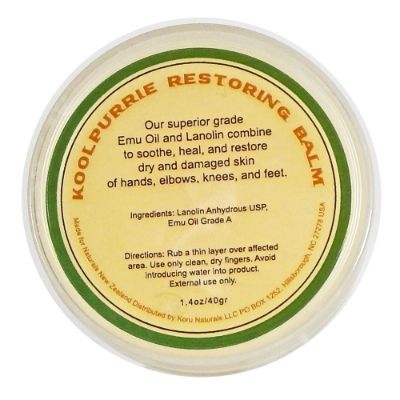 Kaytie: I used it for rashes. It calmed them down and I haven't gotten any more. I also used for dry skin on my elbows and a dry patch on my shoulder. I put it on and the dry skin disappeared. It kept the dry skin from coming back on my shoulder but not on my elbows.
Nate: I used it for my chapped lips. It helped a lot.
Daniel: Oh, I forgot to use it.
Abbie: I used it on an itchy spot and it got better. I used it on my dry elbows and it helped.
I used it on my own bothersome elbow and was impressed at the job it did moisturizing and softening the dry skin. I only used it a few times before I realized that the skin was staying soft and smooth and not roughing back up like it did when I used a regular lotion.
In short, we were impressed.
We also received a bottle of pure
Emu Oil
. At first, I was pretty dismissive of this little bottle. The oil and lanolin mixture worked well for our needs and the oil just seemed redundant at best. It didn't seem like something we really needed. So the kids and I used the Koolpurrie and neglected the oil.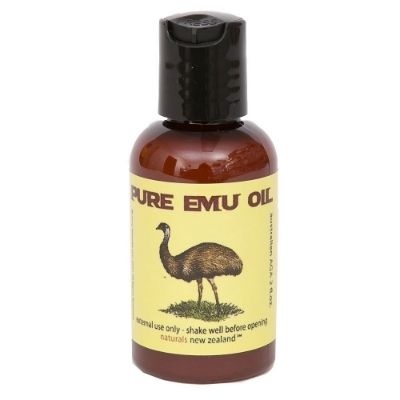 I have rosacea and I have it pretty badly. Rosacea is a skin problem that makes my face red always and occasionally (when I have "flare ups" dry, bumpy, itchy, and sometimes even downright painful.) Lately, I have figured out how to monitor my diet to mostly keep it under control enough that my face is just red and I don't have a lot of flare ups. This week, however, I indulged in one of my "triggers" and had a very bad flare up. When this happens, there isn't much I can do. I used to have a medicine that worked well but it cost a lot of money and recently, due to circumstances out of my control, it is no longer for sale in the state of Texas. (where I live) So now I just hunker down and wait for the trigger to work its way out of my system.
This time, however, on a complete whim, I picked up the bottle of
Emu Oil
and rubbed a couple of drops on the most painful spot. And within five minutes the pain was gone. I was delighted. The pain did come back but after a couple of treatments was gone completely. I then put some on the dry, flaky, spots and they cleared up immediately. The itching also disappeared. I was impressed.
I did a little more research and discovered that some people claim emu oil will not only help with my trigger symptoms but also reduce the redness. Since the oil is anti-inflammatory, anti-bacterial, non-toxic, hypo-allergenic and won't clog my pores, it is safe for me to use on my face. Even my ultra sensitive roseacea-ized face. I'm excited about giving it a try!
Meanwhile, we plan on keeping it and the balm around for treating our dry skin, burns, shingles (if we ever have to deal with that), earaches, canker sores, and even growing pains (they are real, folks).