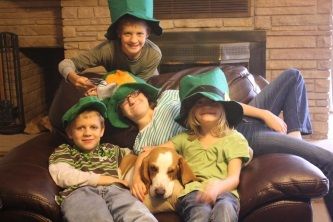 St. Patrick's Day, for us, is always a day of fun and festivities. But we rarely do the same thing twice. This year, I fully intended to make the kids green waffles since we have a brand new waffle iron. However, I woke up on the 17th and realized that we were out of flour. Oh well, I was up early and the kids were all still sleeping. My husband had not yet left for work so I had plenty of time to run to the store and buy some flour. Oh, and some potatoes for a good Irish-style supper. And some cheese. And something fun for the kids for lunch. And might as well grab a gallon of milk. And... when I returned home from the store with two bags full of groceries (including four cans of silly string) I was surprised and dismayed to discover that I forgotten to buy flour!!!
So the kids had cold cereal with green milk for breakfast.
After that, the day got a little better. We all wore green. We did some school. And a leprechaun or two even showed up.
The kids set milk out for the other leprechauns... the smaller ones.
And after awhile discovered that the wee man had drank it and gratefully left them each a couple of chocolate kisses covered in green foil. You just can't out give a leprechaun!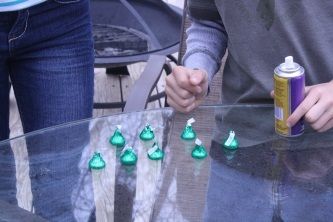 I found this
fun scavenger hunt online
and kind of morphed it to fit our needs. I hand wrote the clues and just printed the games because that was a LOT of green ink! It wasn't just a treasure hunt, because the clues led them, not to another clue, but to a game or a challenge. When they finished playing the game I would hand them their next clue.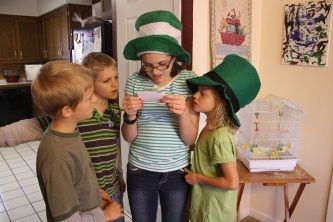 They tried to roll a seven...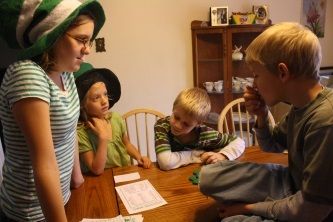 Discovered their leprechaun name...
Played "Don't Eat Pete!"
Unscrambled some St. Patrick's Day words...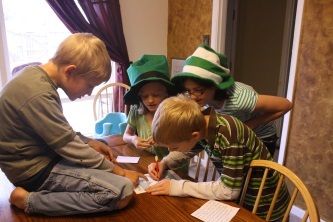 Hunted for "gold coins" (pennies)...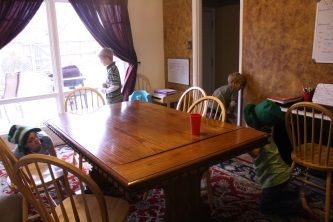 And eventually discovered the treasure of silly string!!!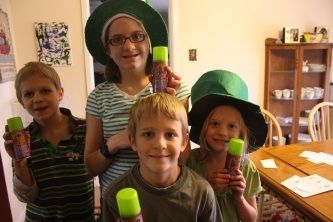 Then they had a silly string war...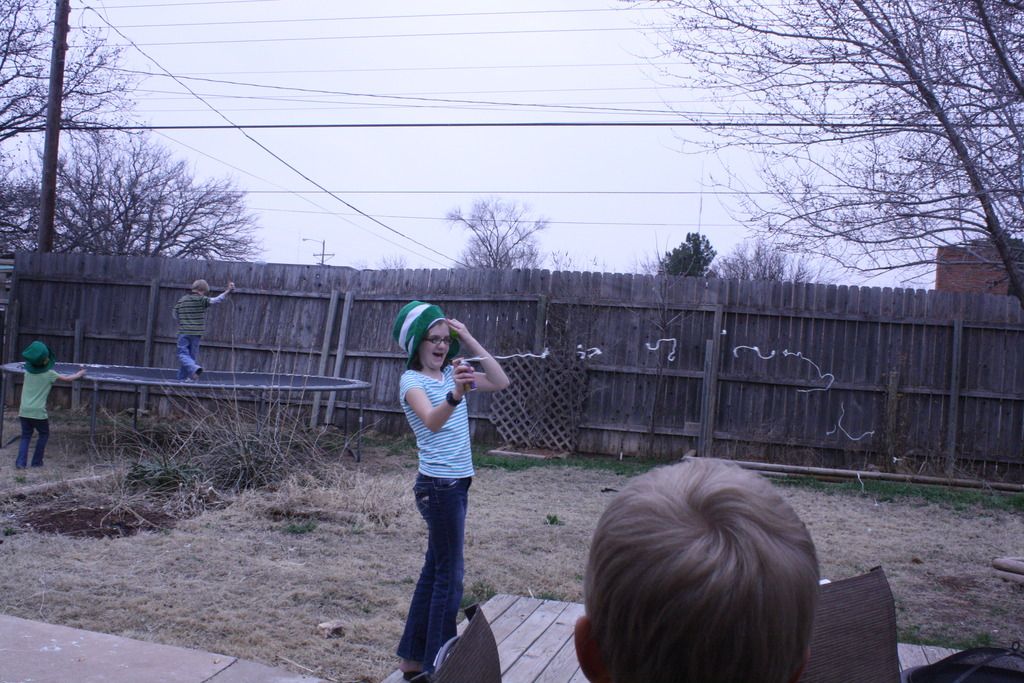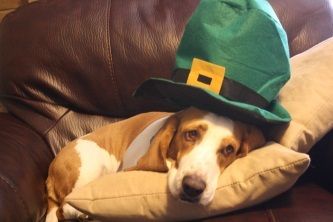 ate roasted potatoes and cheese and bacon and chicken for supper and just generally had a grand old time!