(this is going to be a sort of weekly digest where I share happenings, special events, photos, Facebook statuses and etc. of our week)
We started off with Easter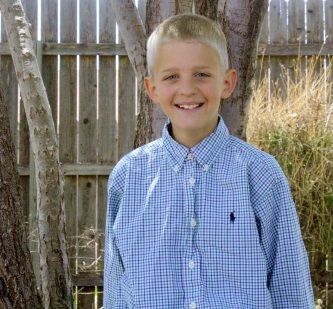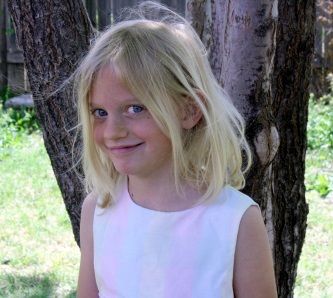 Can you see the egg they are fruitlessly looking for?
The Dreaded Jungle Basset tried to turn the drapes into a dress but it didn't work out well.
Daniel likes to play the "Alphabet Game" as we are driving, so we hear a lot of, "B in Boston, L in limit". As we were going to soccer practice, I was only half listening to the chatter in the van when I suddenly hear Daniel say, "F in Brownfield!" He said it very quickly. Try it...
Thankfully, my first thought was, "What did Brownfield ever do to him?!?!" so I didn't say anything I would regret before it occurred to me that he doesn't even know language like that and OH!!! He's playing the alphabet game!!!
Abbie came in from playing one evening looking like a freedom fighter.
So naturally we had to play it up a bit. Need a guerilla? Though she be but little, she be fierce.
We were discussing building a bird feeder for our bird unit study that we are working on and Daniel offered, "I have this old 3 liter Root-beer bottle."
I was startled, "Where did that come from?"
"I saved it from Nate's birthday party."
I was even more startled, "You've had this stashed away since Nate's party?"
"Yes."
"Why?!?"
It was Kaytie that answered, in a very matter-of-fact voice, "Because we are awesome like that!"
Abbie told a joke:
Abbie: When is the best time to go to the dessert?
Me: Uh... after supper?
Abbie: No. At tooth-hurty!
Me: What? Oh, did you mean the DENTIST?
Abbie: I guess so.
((short pause))
Abbie: Why aren't you laughing?
She still doesn't truly get the purpose of jokes.
Nate went on his first Boy Scout campout. He graciously allowed his wistful mama a photo op before he left.
This is from his daddy's photo op...
The three kids that stayed home played an incredibly awesome game at soccer this morning and then went with good friends to a Ranch Day.
While Nate and the Daddy were gone, we woke up one 2am to hail. I jumped up to go put the van in the garage. Kaytie came out to help me move the bikes and then closed the garage/house door to keep the Dreaded Jungle Basset out of the way. As I turned the key on, I saw the garage door swing open and a dog face appear. Hoping she would have the sense to stay out of the way, I pulled forward.
As soon as she saw me headed her way, a look of horror flashed over her expressionless Basset face and she turned tail and fled back into the house. I guess she thought I was out to get her?