Unit studies are one of those things that I like the idea of, but we just never can seem to fit them in around our previously scheduled work. So I was interested when we were asked to review a "once-a-week" unit study from
Homeschool Legacy
.
We received a PDF of
Birds of a Feather
, (they call it a Grab-N-Go) but you can also order a paper copy (paperback) for a few dollars more. These studies (there are a
plethora
of many different topics) promise flexibility, no prep work, and content that is Biblically centered, comprehensive, interactive, creative and fun.
Once-a-week studies are the perfect way to fit in an extra or supplemental unit study without having to drop your regular work or add hours to your school day. It works like this: you add in some reading every day and then plan all the fun, hands-on stuff for just one day of the week. This is ideal for those homeschoolers who only school four days a week. There is a suggested schedule to help you make it all work.
Birds of a Feather
is a four week study divided into these topics:
Bird Basics and Your Backyard Habitat
Bird Identification
Ornithology
Birds of Prey
Each week has a booklist of suggested reading. These are not required books, so there is no pressure to purchase, if you can't find them at the library, similar books will do just as well. However, the cool thing about the booklist is that each book comes with the Dewey Decimal number to make it just that much easier for you to find. There are also movie suggestions that go along with your study. The suggestion is that you plan a Family Movie Night to add extra fun and to include Dad in your learning.
Then each week has "Daily Activities" and "Weekly Activities". The Daily Activities is really just reading the books you have chosen. You are supposed to have books for the kids to read themselves and a family read-aloud. The read-aloud could be done in the evening as another way to include Dad.
The Weekly Activities include a devotional and projects for language, art, math, science, history and just for fun. There are also field trip ideas and, for each week, a supply list. Finally, in each week is a section called Stump Your Dad Trivia, which is a question or two that the kids can ask Dad when he comes home, yet another great way to include Dad!
One more plus for me was that the author (Sharon Gibson) included in the study all the requirements needed to gain the Bird Study Merit Badge for my Boy Scout. These are clearly marked in the guide, so I know when he has done the work needed. American Heritage Girls can earn merit badges in
Homeschool Legacy
studies as well.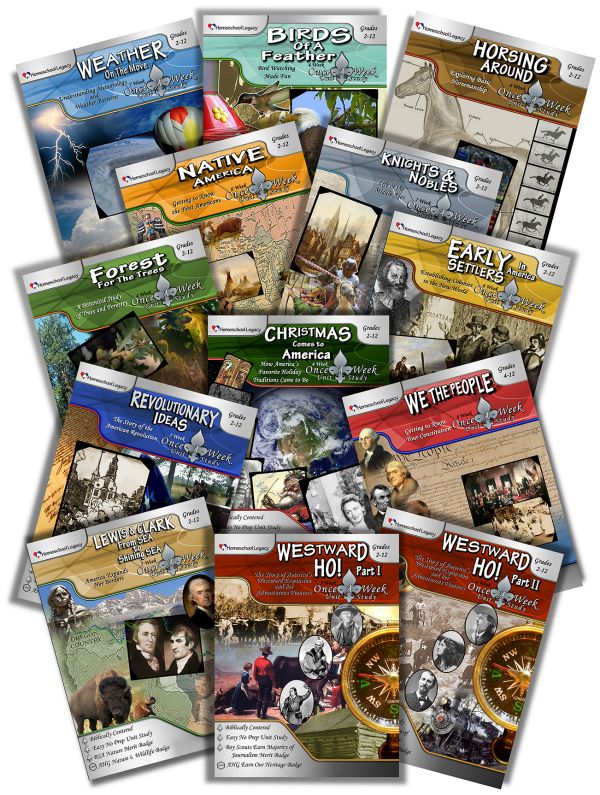 Birds of a Feather
was, of course, about birds. I chose it because it was a topic that we are interested in, but would like to learn more about. There was a lot more ideas and activities in the curriculum than we were able to do, but that's ok. It's not meant for anyone to do it all! We can always come back and learn more about birds later, or not, and that's alright, too.
What we did do was read a lot of books. I loved the ease of finding books at the library with the Dewey Decimal numbers already looked up and written down. While we didn't find every book on the list, we were able to easily find replacement books because of the Dewey Decimal thing already worked out for me!
We also set up a bird feeder in the backyard. We have a handy tree that is easily seen through the big windows in our dining and living rooms. There were several ideas in the study on how to make your own bird feeder, but before I could implement one, Kaytie and Daniel made one with their own idea. I was a little bummed, but... oh well.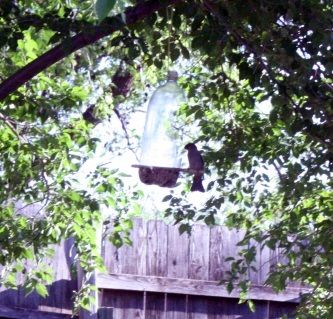 The bird feeder inspired a lot of pictures as the kids were enamored with the idea of watching and learning about the birds that it drew to our yard.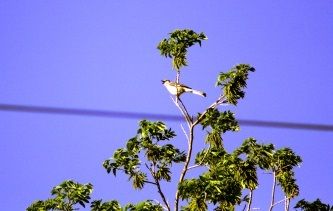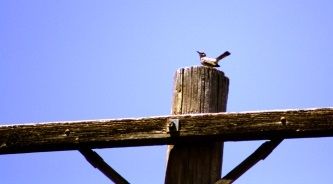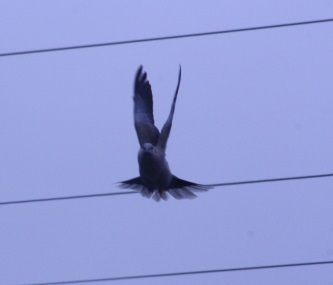 This one, of the bird in the nest, is my favorite. I think Daniel took it.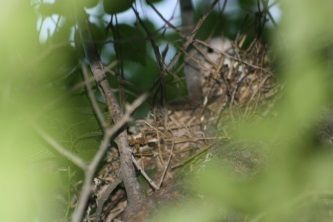 We did follow the study's suggestion of putting some seed on the ground, to attract ground feeders. It attracted a few, but mostly it just attracted our Basset hound, who loves to graze on bird seed.
The kids used the "helpful things to ask yourself" questions in the study in addition to our guides to ID the birds they saw. And made a list.
We also studied feathers and learned about their parts and how they help a bird fly. We studied other parts of the bird as well.
We read about Audubon, enjoyed devotionals from Genesis, Job, and Isaiah, compared turkeys to eagles, read about migration, and worked on our nature journals. We had a lot of fun and learned so much! We heartily recommend unit studies from
Homeschool Legacy
.