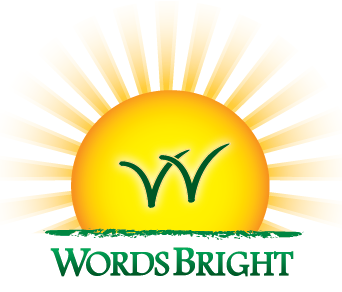 We were asked to review a cute little alphabet book called S is for Smiling Sunrise. It is published by
WordsBright
, a small company that focuses on children's books that encourage learning, inspiring kids while not boring adults. As someone who has read thousands of books to kids over the years, this is a goal I can get behind! :)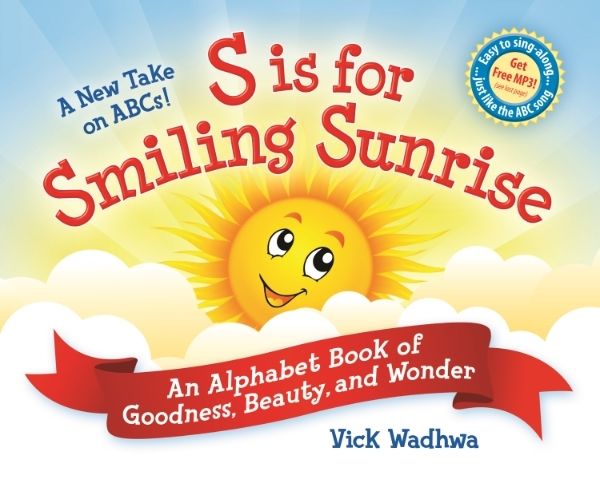 S is for Smiling Sunrise is not just a book for teaching the alphabet. Each letter of the alphabet is paired with a lovely rhyme and a colorful illustration intended to uplift the child and teach him/her values of "goodness, beauty, and wonder" as it says on the cover.
This is a sturdy, hardback book with thick, slick pages. The quality is excellent. The illustrations draw the reader in. The rhymes are more than your usual cutesy couplets. There is a lot of information here for the child to learn and many discussions could be sparked from every single page.
All of which sounds lovely in a children's book, even if that was all there was to it. But there is more to this book. A free MP3 song version and two teaching guides that go along is available at
WordsBright
for downloading. One guide is intended for toddlers and preschoolers and the other for K to 3rd grade. The first is a handful of easy-to-implement ideas of how to draw out the learning and engage your child on a deeper level. The second is more detailed, obviously, and offers a list of questions to ask before and after the book. For each letter, there are four different ways to further the learning. Concepts from the text to explain and explore with your child. Questions to ask your child. Vocabulary words and a fun activity or two.
This product was a bit difficult for us to use. It is marketed toward pre-K to 3rd grade kids. And I can see that, if your eight-year-old is still a beginning reader. Personally, I think it would be awesome for a child who is 2 to 5 years old. My kids would have loved this book at that age and we would have probably read the cover off of it. It's a sweet, fun little book with enough depth that I wouldn't have minded reading a thousand times.
It was a little difficult for us to use, however. Abbie is eight, in second grade, and reading well. I did talk her into reading it aloud to me, which was good practice, but she just did it to humor me. We also tried reading it to the little one-year-old that we babysit. He was more interested. He was a little young for it, though. It took us several sessions and the bribe of a snack to work all the way through the book. It was a good experience for him, though, and I expect as he gets older, he will enjoy it more and more.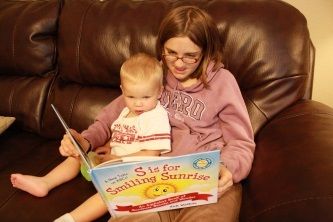 All in all, I heartily recommend this book for kids ages two to five, or struggling readers in first or maybe even second grade.