I have two kids that consider reading to be just as essential to life as breathing. I have one kid that is currently falling in love with reading. And I have one kid that is finally starting to at least look at the idea of reading for fun with suspicion instead of outright fear and dread.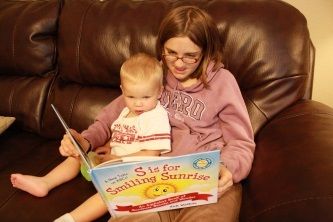 So. Summer Reading Programs. I know that some people adore reading programs and some people are shocked and scandalized at the thought of bribing their children to read. But for us, because of my kids' attitudes, I see it as encouraging two kids in doing more of what they love and offering an incentive to help the younger kids realize how much fun it is. Since they don't get rewards all year, I'm willing to offer a two month challenge just to dabble their toes in the pool of reading.
Our library has a program for elementary kids and a different program for middle school on up. My older kids are bummed by the teen program because for one thing, it doesn't really promote reading and for the other, they don't really get anything out of it. And my younger kids are already finished with the kid program. Yep. It took them one week. However, the fact that they could read (by themselves) eighteen books in one week makes me realize I need to push them a little harder in their reading!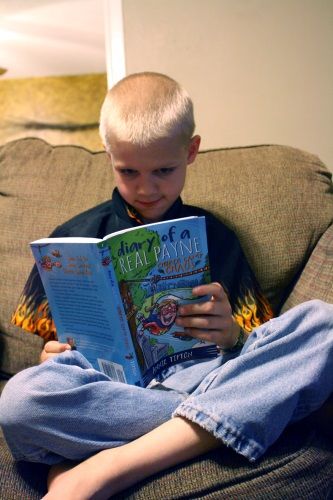 So. Enter the Mommy-Made Summer Reading Challenge. Only, I didn't really make it. I just kind of edited it. I snatched a
Summer Reading Log
from This Reading Mama and a fun map log from
Ed Snapshots Summer Reading Program
and set up my own plan.
The little kids are using the coloring log. They can read as much as they like (hahahaha!) but can only "complete" one shelf a week. I didn't want them sitting down and reading 30 books in a couple of days and then "being done". Also, if they read a chapter book, they can color in one book-on-the-shelf for each chapter. This encourages them to read chapter books and not just easy books that they can fly through. At the end of each shelf, they get a small prize and at the end of the whole log, they get a bigger prize. At the end of the summer, if they have completed two logs, they get to choose a book to buy.
The big kids are using the map. They are excited about simply doing that. But they will also be earning small prizes and working toward a choosing a book to buy. They don't really need encouragement to read, but they DO need encouragement to break out of their ruts a bit and read things like plays, poems, biographies, and brand new books they have never read before!
All in all, I think it will be fun.
Do you do summer reading programs? What else do you do to encourage your reluctant readers to just sit down and read?