I have finished plotting and planning and scheduling for next year's school and I'm excited enough that I'm ready to start back next Monday! The kids, however, are not. So just talking about it will have to suffice.
This is what we are going to do next year. First up, our group work. I am blessed to have my kids close together in age so we can do a lot of subjects as a class. In fact, I was going to have Kaytie and Nate do Texas history this year but then realized that we could just wait a year and do it all together! But that's for next year. This year we are going to do:
Latin
History
Geography
Morning Meeting
We will do Morning Meeting every school day, but the others we will only do twice a week.
Now when I started homeschooling, I was of the idea that I could always make my own curriculum better and cheaper than what I could buy it somewhere. Eventually, I figured out that I didn't have the time or energy for all that and it really is true that you get what you pay for.
So now, I buy most things, but if I can't find what I like, then I
will
create my own. I prefer to stick to simple and easy when I'm doing that, though. :) This year, I'm creating my own history out of various different methods and purchased products. I call our history: Hoggard History and you can read about it
here
. I don't have a fun name for our geography, because my creativity failed me, but I will blog about it soon.
Latin is usually our subject that flops the most brilliantly each year. But this year, we are going to try to work our way very very slowly through
Latina Christiana I
as a group. I only have one workbook, so we are going to put most of our focus on the DVD and whatever we can do orally. Group work, for us, tends to work better if we do it orally so we don't wind up waiting on the slow-pokes and getting bored and restless. I don't know about you but around here the last thing I want is restless natives.
As for our Morning Meeting, you can read about our plans for that
here
.
In addition to working all together, I have two classes of two for several subjects. My Middle School class will work together on
Grammar
:
Fix It! Robin Hood
. I love this and the way it is a perfect fit for us. It teaches grammar by concept, in steps. They learn by identifying and labeling sentences so they don't have to write a lot. The sentences are from real literature not forced, made-up ones. And the review is built in because they are required to label everything they have previously learned if it is in that day's sentence. We were able to double up the work and hustle through the first book, so I'm hoping to do the same and do both book 2 and 3 this year.
Spelling
: our old favorite
All About Spelling
. Kaytie and Nate will do Level 5. We have finally figured out a rhythm for spelling and I am motivated for them to get it done and over with, so I hope we can also speed through Level 6 this year. We have both Levels 6 and 7 so we can actually move as quickly as we can without worrying about lag time for saving money for a purchase or waiting for it to ship. They are both fairly good spellers, and pick up on the rules quickly so I don't worry much about rushing them through. Of course, this also means I don't stress much when spelling gets ignored for weeks on end, which is, honestly, why we are "behind" to begin with.
Logic
: we will finish up the last couple of chapters of
The Fallacy Detective
and start on
The Thinking Toolbox
. They love logic and I did, too, until they started using it against me! lol
Writing
: They are going to be working their way through Level B of
IEW
,This is not their favorite product but that is partly because I have one kid who hates writing and one kid who loves to write but hates to be told WHAT to write.
I also picked up a copy of
Jump In!
this summer and we are going to try it, as well. I'm thinking a kind of alternating-by-weeks schedule, until we either finish one or definitely choose one over the other.
These are classes that I will teach them both, usually at the same time, although we do sometimes split up spelling if we need to. Most of their subjects, even though they are doing the same thing, they have reached the point of independence and I merely help out when needed. I've moved to the supervisor role and they do all the real work.
And my elementary class will work together with me on:
Bible
:
Bible Study Guide for All Ages
is my all time favorite. I will read the Scripture passage aloud, then I will supervise as they fill out the pages. They both can read 90% of the words, but there are occasional words that they need help with and that's where I come in.
spelling
:
All About Spelling
Level 2. With Kaytie and Nate, I never used the flashcards, but I intend to put more emphasis on them with Daniel and Abbie. Since they aren't exactly fluent readers, they have more trouble remembering how to spell and have to actually rely on the rules.
art
:
Usborne Art Treasury
. I'll read it aloud and then they will do the projects. Kaytie will most likely help me guide them as she is more into art than I am. I'm really pretty thrilled about this. I bought it used for pennies and it is just what we needed. It's art appreciation and technique rolled into one book. It will be easy to implement and both kids looked it over and are eager to dive in.
science
: This is another subject that I am creating. I bought the
The Kingfisher Science Encyclopedia
and we have tons of science experiment books. They will only do science twice a week. The plan is for them to choose a topic on the first day (probably take turns). They will read about it in the dictionary and narrate it. I will help them write it but then they will illustrate the narration themselves. On the second day, they will look through the books and chose an experiment to do. Hopefully one that someone coincides with their topic of the week. If worse comes to worse, I can always help them search Pinterest or Google an experiment. I plan to let them do most of the work, and only provide the voice of reason and safety as they do it. Then they have to fill out a lab sheet like this one.
In addition, they both have a couple of topics that they want to delve into a little more deeply. Daniel is currently passionate about rocks, so I bought him a rock kit, and a rock field guide, gave him access to our family rock collection, pulled out the remains of our
Moving Beyond the Page unit
and will be using ideas from my Pinterest Board:
Geology
.
Abbie wants to learn about "the insides of animals" so I will get her a dissection kit and she will read a lot of books from the library as well as do any ideas I glean from Pinterest.
Since the kids do a lot of science on their own, informally, I tend to be pretty relaxed about their formal science.
Spanish:
We will work together on Flip Flop Spanish and probably listen to some of the songs from Song School Spanish.
Each kid will work independently on these subjects: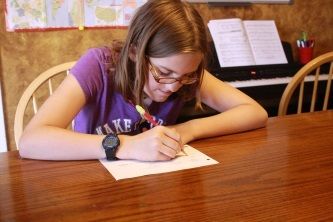 7th Grade:
math:
MathUSee Zeta
Bible:
Bible Road Trip
(the free version) I plan on just writing out the bits I want them to do in their assignment notebooks and expecting them to figure it out
Spanish:
Duolingo
science:
Apologia General Science
photography:
online class from
SchoolhouseTeachers.com
piano:
they take lessons
art:
Artistic Pursuits
6th Grade:
math:
MathUSee Zeta
Bible:
Bible Road Trip
(the free version) I plan on just writing out the bits I want them to do in their assignment notebooks and expecting them to figure it out
Spanish:
Duolingo
science:
Apologia General Science
photography:
online class from
SchoolhouseTeachers.com
He is also taking a photography class at co-op
piano:
they take lessons
technology:
He chose to do
Kid Coder
again. He was a little young for it the first time he went through it, so he is hoping to get more out of it this time.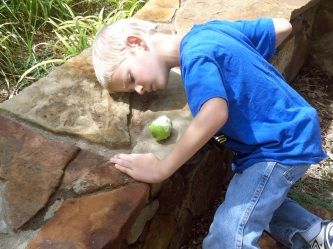 4th Grade:
math:
MathUSee Delta
piano:
they take lessons
copywork:
he will practice his cursive with
Happy Scribe
. We own a billion of these so he will just chose one and I will print off the pages he needs.
reading:
he will read aloud to me and will also have a set time that he must read to himself
grammar:
he will start
Fix It! The Nose Tree
with me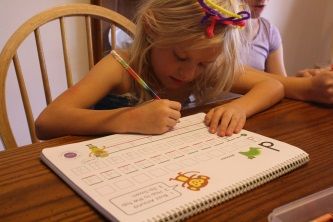 3rd Grade:
math:
MathUSee the second half of
Beta
and the first half of
Gamma
piano:
they take lessons
copywork:
she will learn cursive using my own simple little method
reading:
she will read aloud to me and will also have a set time that she must read to herself