I love history. As a free-wheeling homeschooled kid, I learned history in a fun, engaging way. I read about it. I learned history not as a list of events, dates, and places, but as a colorful array of stories about people. I've tried to pass this idea of history on to my kids: that it's about people, their successes, their failings, their hopes and plans and cunning schemes. That it's full of stories of love and hate and unflinching courage in desperate times. So I'm always on the lookout for curriculum that uses this view of history. Therefore, one of my favorite history-producing companies is
Home School in the Woods
. And I was excited when they asked us to review
Project Passport World History Study: Ancient Egypt
.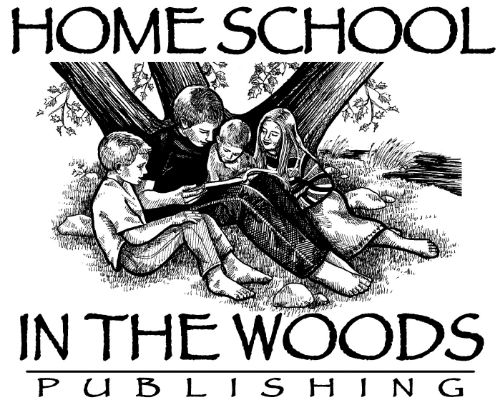 Project Passport is their newest line and it is amazing. I've used their products before, an
Activity Pak
that we reviewed, a
Time Travelers
study that we used a few years ago and that I'm pulling activity ideas from for a co-op class this fall, and, of course, their
Timeline Figures
that I absolutely love.
WHAT IT IS:
We received the download and it was quick and easy to install. Then came the hard part. There was a lot of information to read and absorb. Project Passport is huge and every inch of it is cram packed full of resources. There is a lot of printing to be done. A ton of sorting and organizing and just thinking through things because there is so much offered that you have to pick and choose what to do. Otherwise you might just still be teaching Ancient Egypt to your college graduates! :) Once you have a handle on how the program works and what you need to do, it really flows quite simply.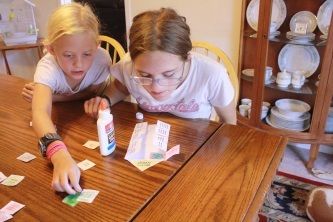 There are 25 lessons, called "stops", but these aren't necessarily meant to be done in one sitting. This is a very adaptable product. You can draw the work out as your child needs. You can rush through it in as little as 8 weeks, or you could potentially make it cover an entire school year. You can use it as a full curriculum or you can use it as a supplement to fill out an Egyptian study. You can use it with one child or you can use it across age groups. The suggested age is grades 3 to 8 and my 3rd grader and 7th grader were both enjoyably challenged as we worked through the material. Some of them were a little bit of a struggle for the little kids and I had to remind them to just do their best. And some were a little easy-peasy for my older kids and I had to remind them to always do their best and not coast. :)
What I liked the most about Project Passport is it's versibility. In the download, everything is sorted into files. So you can just go right to the pages you need printed and just print away. Or pull up the texts that you need to read (these are PDFs so you can print them or you can send them to your ereader) or your answer keys or your teacher guide or whatever. OR, you can click on a "start" file and it pulls up the entire thing, all laid out in order with clickable links so you can just start at the beginning and work your way through. So whichever way your mind works it's handy.
The teacher guide is also offered a couple of ways: as an entire document overview or in lesson sized chunks with all the little details. So I could see at a glance what we were going to do over the next few lessons or I could just focus on what I needed to do for each particular lesson.
So each Lesson or Stop, includes:
a text to read,
an "itinerary" which lays out the lesson in order and tells you, the teacher exactly what to do and when. These contain graphic details, directions, illustrations to show you how it's supposed to look, symbols that tell you what kind of activity it is, and where to find the printables that you need
2 or 3 activities that can be: booklets or foldables for your lapbook; adding to your timeline; printing and playing a game; cooking; or making a craft
WHAT I LIKED:
The bits of reading are not very long, but they are meaty. They held my kids' attention and they came away with real information.
The texts are not dry fact sprinkled with dates and place names but are glimpses of the lives of real people told simply and briefly. It often inspired my kids to dig deeper and learn more.


Some of the projects are a one-time thing and some of them span the entire program. This helped my kids understand that not everything can be done in one sitting but that some projects are a process. This is a weakness of theirs and I liked that we had to put stuff away and get it out later to finish working on it.
Not only are there a lot of projects, but there is a wide variety of projects: 3-D crafts; lapbook pieces; audio clips to listen to; food; games; translating English into hieroglyphics; writing a newspaper; mapping; making bricks out of real mud. This kept us fresh and interested. It's also nice because not all of my kids enjoy the same things so even though they might not enjoy every single thing that we did, they were all able to enjoy at least part of the activities.
For each project, there is a picture of what it is supposed to look like. I'm a visual person, so lengthy directions often lose me. But if I can just see the finished project then I can grasp what you are trying to say so much more easily! The kids also liked looking at the pictures and seeing what the end result was supposed to be.
WHAT I DIDN'T LIKE:
The printing. Oh my goodness the printing. I think I singlehandedly killed an entire forest and used up two lifetimes of ink allotment. But I understand that this is a necessary evil. :) And I compensated by not doing every project offered and by only printing one copy when I could get away with it and letting the kids work together on projects.
The booklist was short and we already had read or knew about 90% of it. But booklists are a lot easier to come by than quality projects and activities so this isn't that big of a deal, either.
HOW WE USED IT:
This was so easy to implement! I would print off what I wanted for each lesson and then I would gather the kids around the table. I read the text aloud right off the laptop screen and then they would go to work.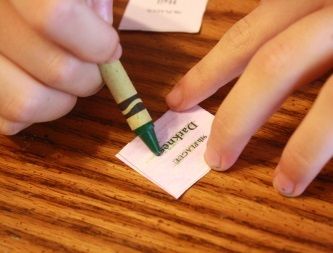 We've been taking our time and going slowly, but when school starts up again we plan to buckle down and finish it up. Since we have been studying the Ancients in history this fit in right where we needed it to and I'm planning on using the Middle Ages and Renaissance Project Passports when we get to those points in our journey through history.